left knee and lo mein
Hey, guess what? We have another yummy slow cooker recipe today … along with an update on my current life situation.
You may recall the story from three years and eight months ago when I told you all about a knee injury I sustained while driving with my dad from Phoenix to Austin. Well, over the last 3+ years, the injury has only gotten worst. To the point where I need a knee replacement. In early October, I was nearly unable to walk, a cortisone shot helped a bit, but not enough for the long haul, so surgery is scheduled for January 31st. I am to the point that I Can Not Wait! The end of January cannot come soon enough. So that is what's happening with me.
Caring for Max is honestly a great distraction. Creating Harmony Boards requires a large amount of time standing in one spot and standing for an extended time causes more pain than walking. Luckily, babysitting does not require much standing, so we're all good here in Chicago. I look forward to watching him again in the spring when I'm able to get down on the floor and play with him without pain!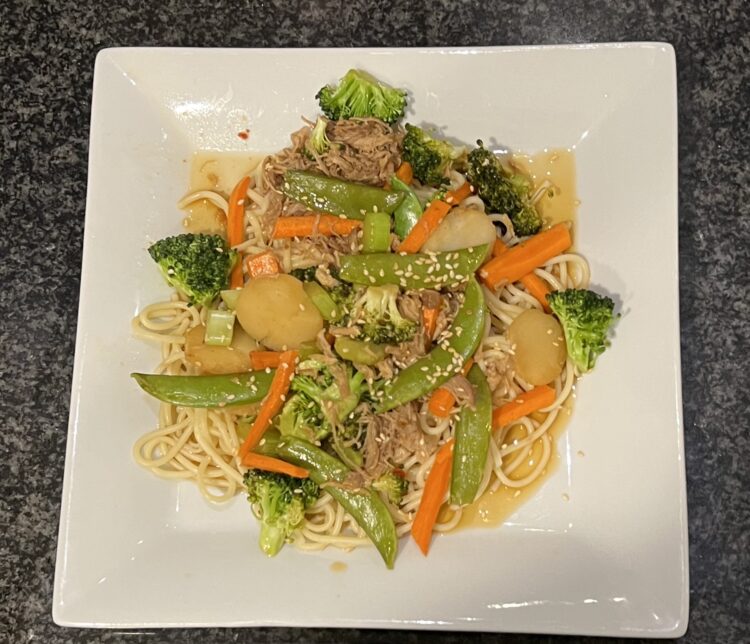 Slow Cooker Lo Mein
Sauce
1/3 cup soy sauce
3 cloves garlic, peeled and minced
2 tablespoons brown sugar, packed
1 tablespoon chile paste, or more, to taste
1 tablespoon oyster sauce
1 tablespoon freshly grated ginger
1 teaspoon sesame oil
Lo Mein
2 pounds boneless pork shoulder
3 cups broccoli florets
2 carrots, julienned
2 stalks celery, diced
1 cup sugar snap peas
5-ounce can sliced water chestnuts, drained and rinsed
1 pound spaghetti
Toasted sesame seeds, garnish
Whisk together soy sauce, garlic, brown sugar, chile paste, oyster sauce, ginger, and sesame oil in the slow cooker. Add pork shoulder, then cover and cook on low heat for 7-8 hours or high for 3-4 hours.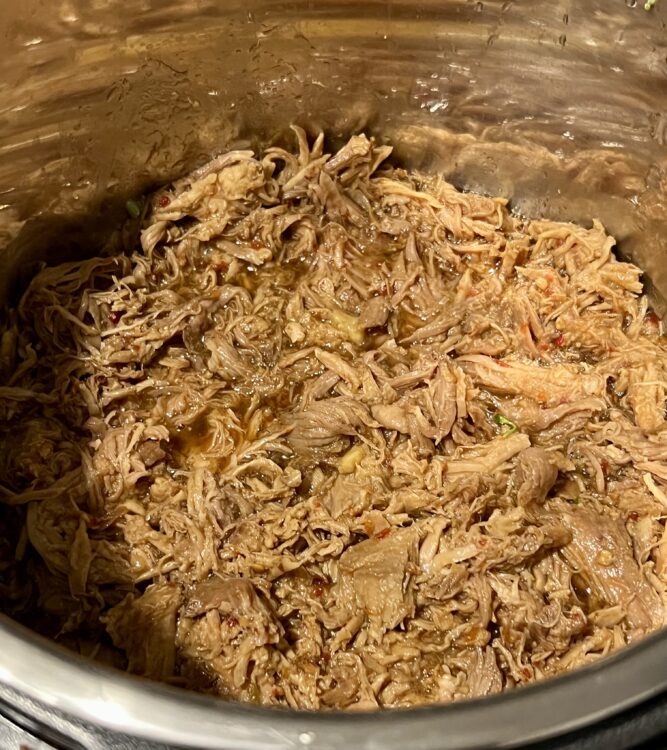 Remove pork shoulder from the slow cooker and shred the meat before returning it to the pot with the juices.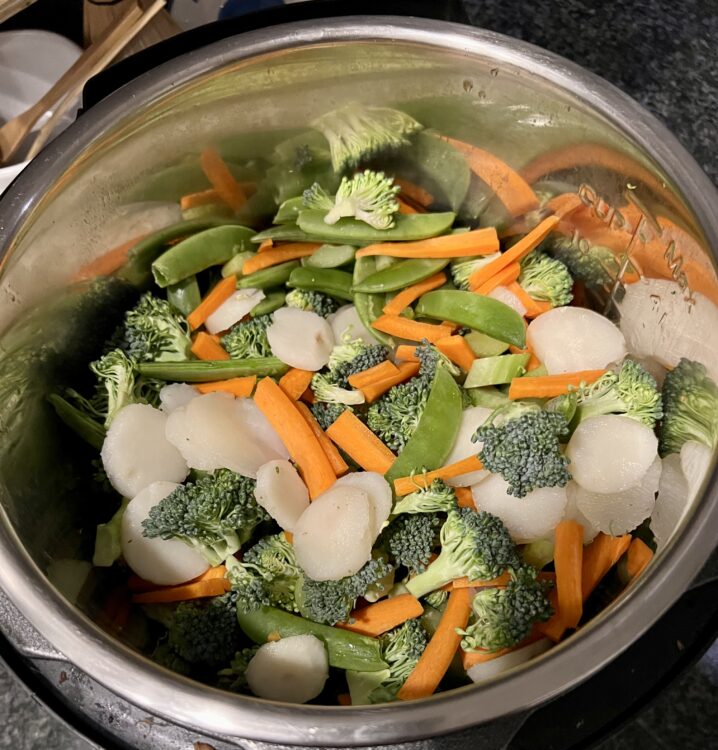 Stir in broccoli, carrots, celery, snow peas, and chestnuts. Cover and cook on high heat for 15-30 minutes, or until vegetables are tender.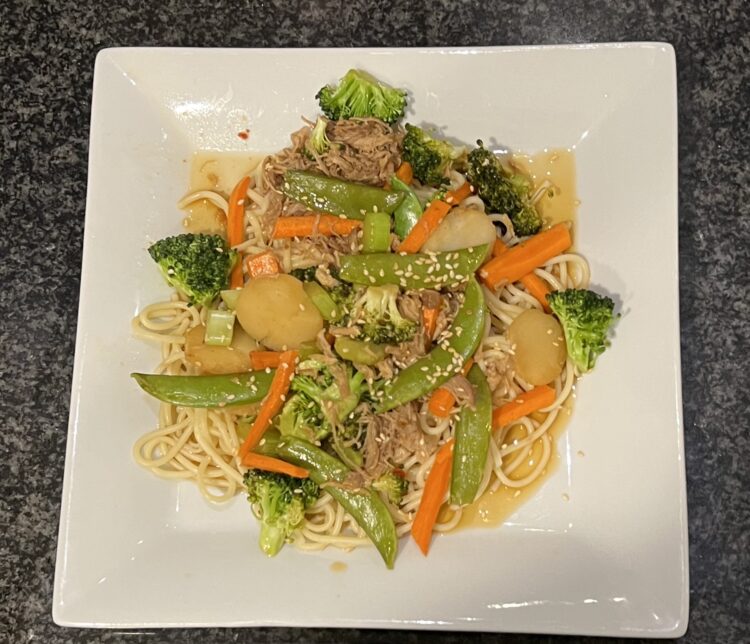 Cook pasta according to package instructions; drain well. Serve pasta, topped with pork mixture and garnished with toasted sesame seeds.
Serves 6