July 4th Trifle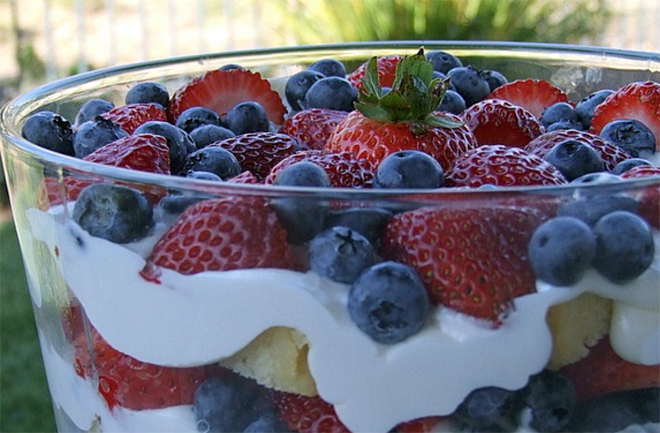 Berries and lemon curd are one of my absolute favorite desserts. And the red white and blue of it all make for the perfect patriot dessert. Mixing whipped cream into the curd mutes the yellow color and passes for the white needed for that RWB combo. I made this trifle for my final series at Les Gourmettes. I was not able to snap a photo of the finished product, so above is a similar photo I swiped (and gave credit for) from the internet.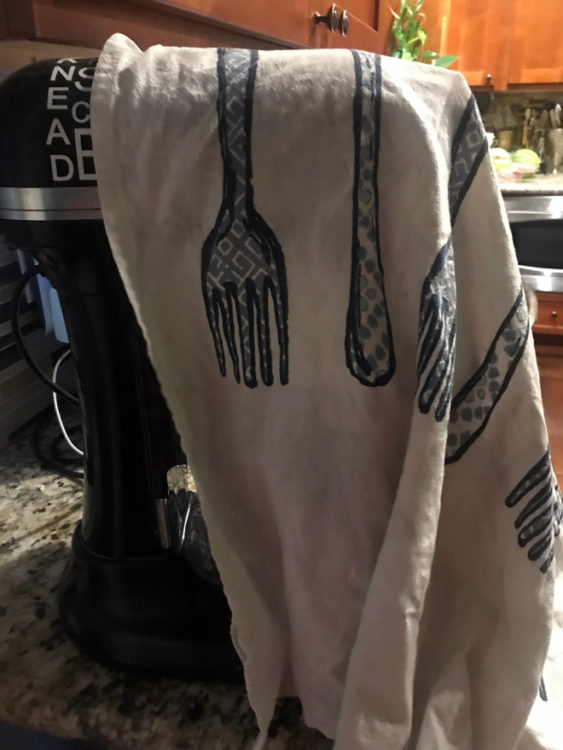 Tip: When whipping cream in a standing mixer, place a towel over the mixer to prevent splattering.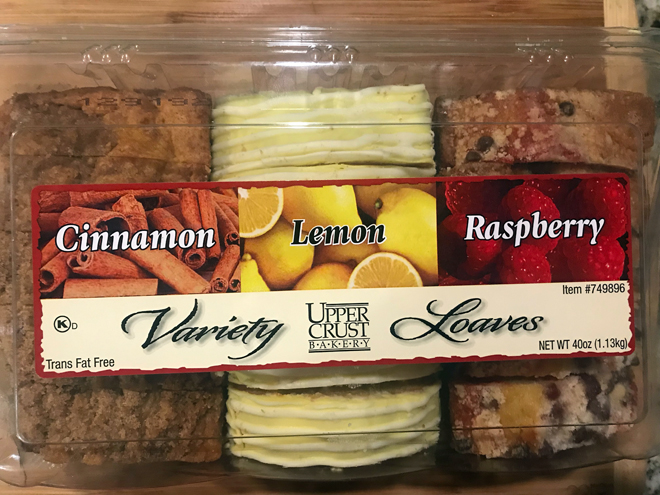 When I went in search of a prepared pound cake, I found this package at Costco. I used both the lemon and the raspberry for my recipe. Usually, I use a plain pound cake so this was a fun and tasty twist.
Summer Berry Trifle with Lemon Curd
Lemon Curd
6 egg yolks
1 cup sugar
Zest and juice of 2 large lemons
1/2 cup (1 stick) cold unsalted butter, cut into about 24 small pieces
Trifle
1 pint fresh strawberries, stemmed and halved lengthwise
1 pint fresh blueberries
1 pint fresh blackberries
2 cups heavy whipping cream, whipped
1 purchased lemon pound cake, sliced
1/4 cup Limoncello or Grand Marnier liqueur
1/2 pint fresh raspberries, optional
Fresh mint leaves, garnish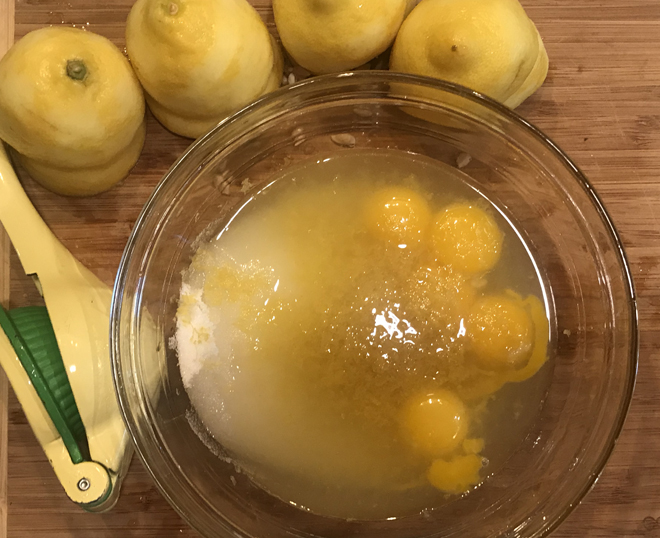 Lemon Curd: Bring a pot of water to a simmer over medium-low heat. Whisk together the egg yolks, sugar, lemon juice, and zest in a glass Pyrex bowl and whisk until smooth. Set the bowl over the simmering water, without letting the bottom of the bowl touch the water, and continue to whisk until the mixture is warm, test with your finger after a couple of minutes. Do not overheat or allow it to simmer.
Once the mixture is warm, while whisking constantly, add the butter, one or two pieces at a time, adding another piece as the previous melts, until all the butter is incorporated and the curd starts to thicken. Remove from heat, pour into a bowl, place plastic wrap directly down on the lemon curd, and let cool. The curd may be made a day ahead, covered, and refrigerated.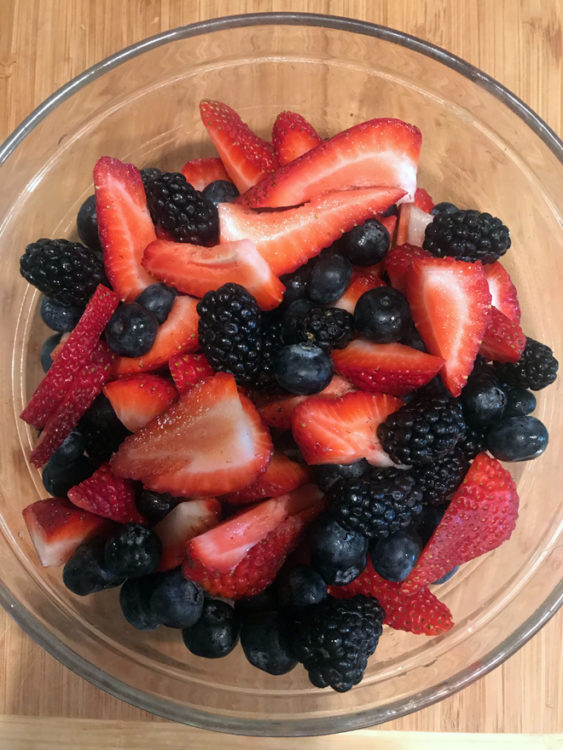 Trifle: Place all the berries in a large bowl and toss them together.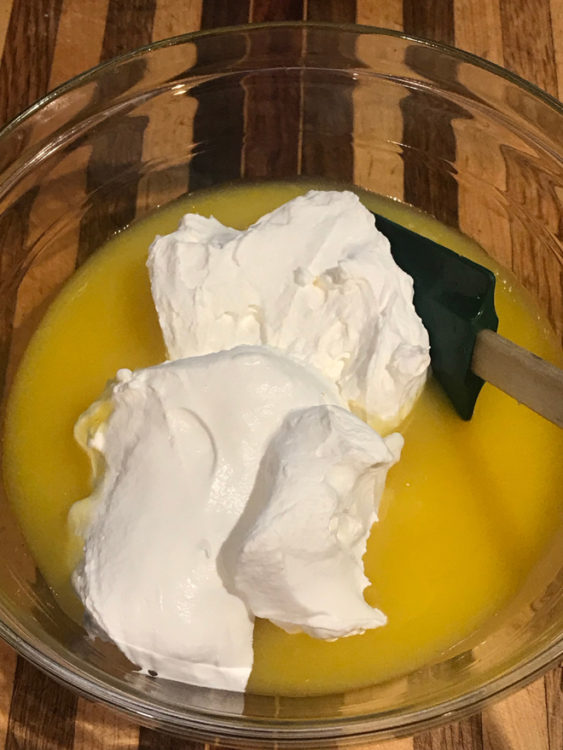 Fold the whipped cream into the chilled lemon curd to lighten it. Line a glass trifle bowl with pieces of pound cake to fit on the bottom.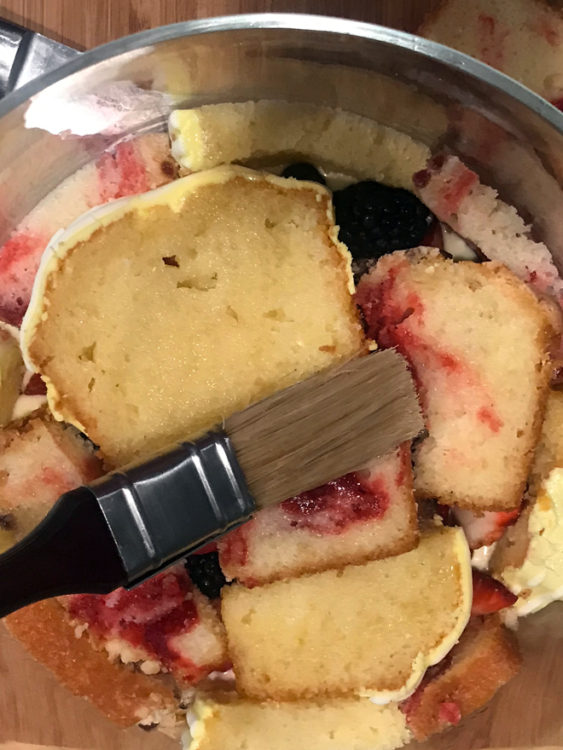 Brush the cake with the Limoncello, spoon a layer of the lemon curd over the cake, and then a layer of mixed berries.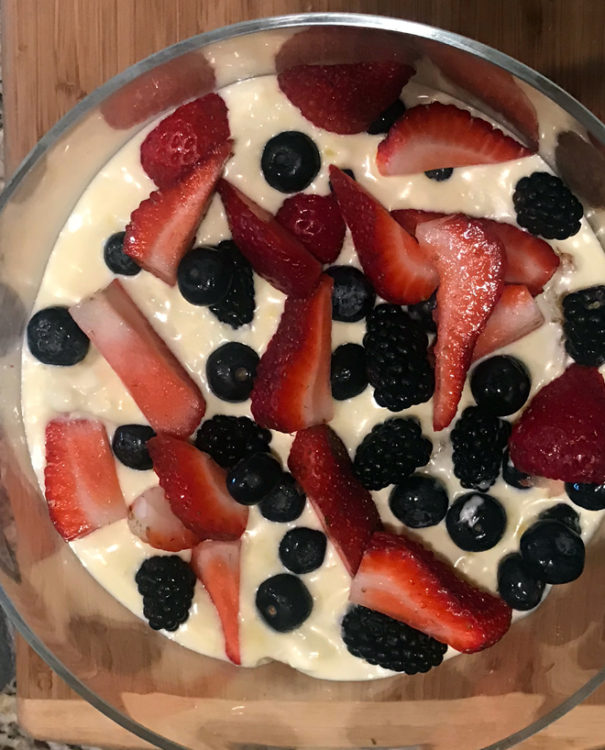 Repeat the layers until the ingredients are used, the last layer should be the berries. You may mix the 1/2 pint of raspberries into the berry mix for this final layer if desired. Cover with plastic wrap and chill before serving. Garnish with fresh mint just before serving.
Serves 8