jalapeño popper soup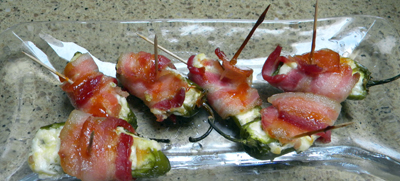 If you love jalapeño poppers. And who doesn't?
And if you love soup … I can't imagine not loving soup …
Then you'll love this jalapeño popper soup!
It has everything there is to love about poppers; bacon, cream cheese and, of course, jalapeño.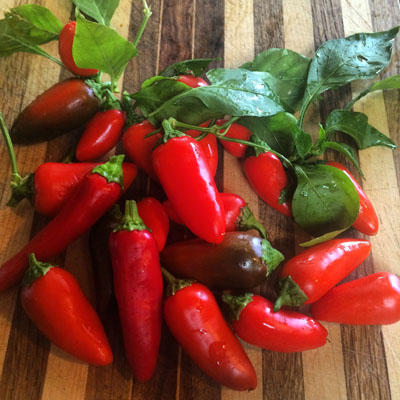 I have a jalapeño bush and I like to let my peppers turn red before picking. You may use green or red peppers for this and any recipe calling for jalapeño peppers.

Jalapeño Popper Soup
4 slices bacon, diced
1 onion, peeled and diced
5 jalapeño peppers, 4 seeded and minced and 1 sliced
2 garlic cloves, peeled and minced
4 cups chicken broth
2 cups diced cooked chicken
1 can cannellini white beans, undrained
Salt and pepper to taste
4 ounces cream cheese, diced and at room temperature
1 1/2 cups sharp white cheddar cheese, shredded
1 cup crushed tortilla chips, garnish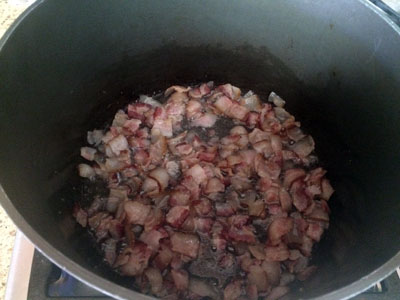 Cook the bacon in a large pot until crispy, drain on paper towels, and pour off all but 1 tablespoon of the drippings.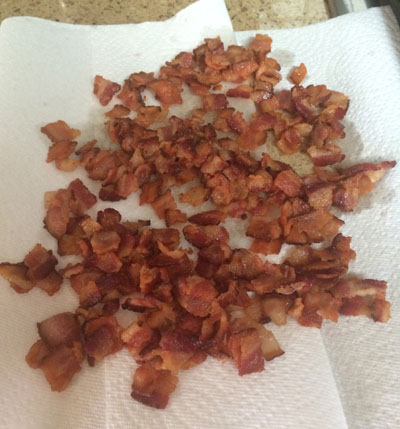 Add the onion and minced jalapeño peppers and cook until tender, about 5 minutes.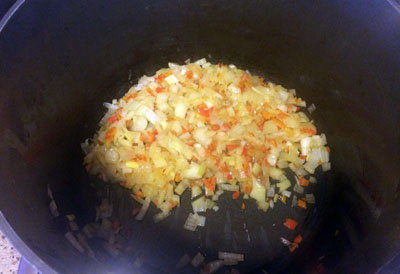 Add the garlic and cook for one minute.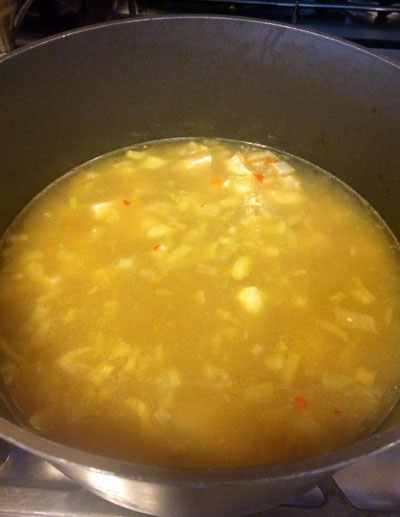 Then add the broth, chicken, and beans and simmer for 15 minutes, seasoning with salt and pepper to taste.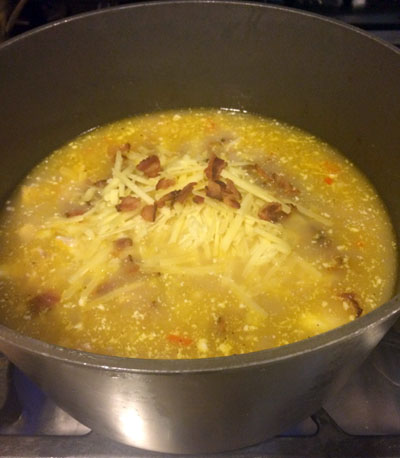 Add 3/4 of the bacon, cream cheese, and 1 cup of the cheddar cheese and stir it in until the cheeses melt. Taste and adjust seasoning as needed.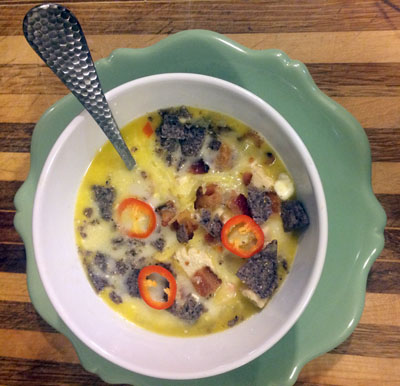 To serve, ladle into bowls and garnish with the remaining bacon, remaining 1/2 cup cheddar cheese, the sliced jalapeño, and tortilla chips.
Serves 6