It's been 11 years
Eleven years ago yesterday, my friend, Cyndi Greening, came to my home, set up this thing called "a blog" for me, logged me onto WordPress to post my first blog entry, and LesPetitesGourmettes.com was born. It is my 11th Blogiversary!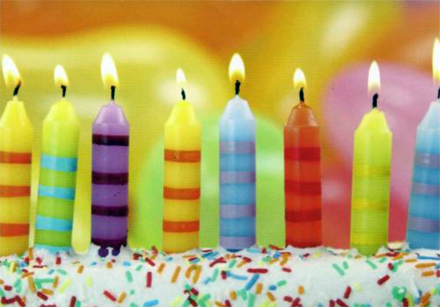 I was SO dedicated to it for the first few years, blogging Every Single Day! I shocked myself. I am not the type to do anything, besides brushing my teeth, that consistently. Eventually, I began to feel resentfully tethered to writing daily and started taking off weekends. That worked for a long time and then Marissa became engaged. We had a wedding to plan and I had weight to lose, so I took off nearly a year. I've not gotten back to any sort of blogging consistency since and I'm fine with that.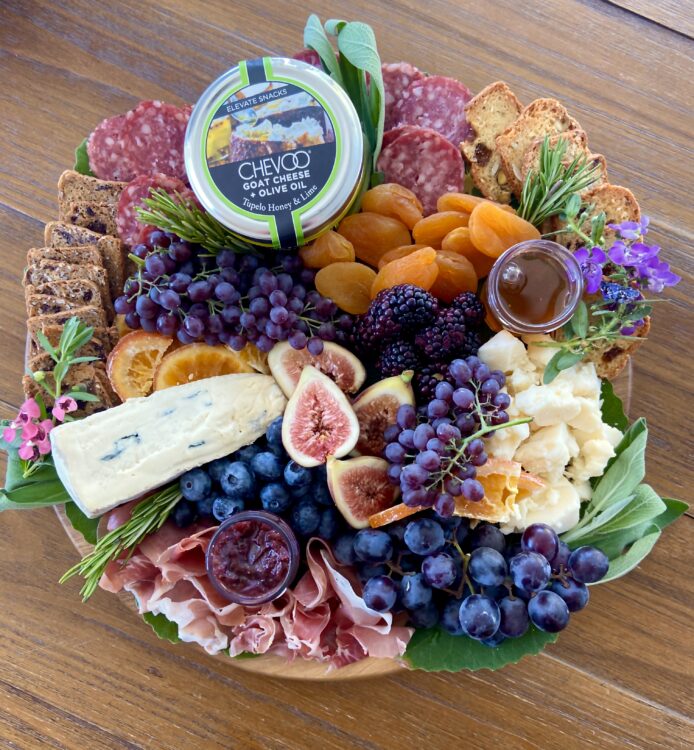 Life changes and flows. I went through a divorce and now live alone. Cooking is not the priority it once was. I started Harmony Boards and that is my passion now. I love to entertain but that has been put on hold until … who knows when. But this blog will live on with posts put up when I have something I think is worth sharing. It will live on because I love connecting with all of you. Your kind comments make it worthwhile. When you ask for a recipe for something to try at a restaurant or something you see me share on Instagram, it makes me smile, and more than happy to share it with you. So thank you. Thank you for being there. Thank you for following along on my life journey for more than a decade. Thank you for caring! xoxo
I can't think of a better recipe to post on a Blogiversary than a cocktail recipe. I made the most DELICIOUS cocktail for my kids the night before they left for their long drive back to Austin. If this wasn't a Blogiversary post, I would have titled it, "Recipe Perfected."
You may recall when I recently posted a recipe for a Frozen Gin & Tonic. It is a knockoff of a cocktail from one of our favorite restaurants in Austin, Loro. I used regular ice in the blender that time around. This time, I used pebble ice from Sonic (yes, you can drive through and buy their ice) and it made all the difference!!! I mean ALL THE DIFFERENCE. It was the exact consistency of the Loro G & T. Since you may not know what that consistency is – the same as the famous frozen margarita from Z' Tejas. Smooth to the point of almost creamy, not a single chunk of ice to be found. Enjoy!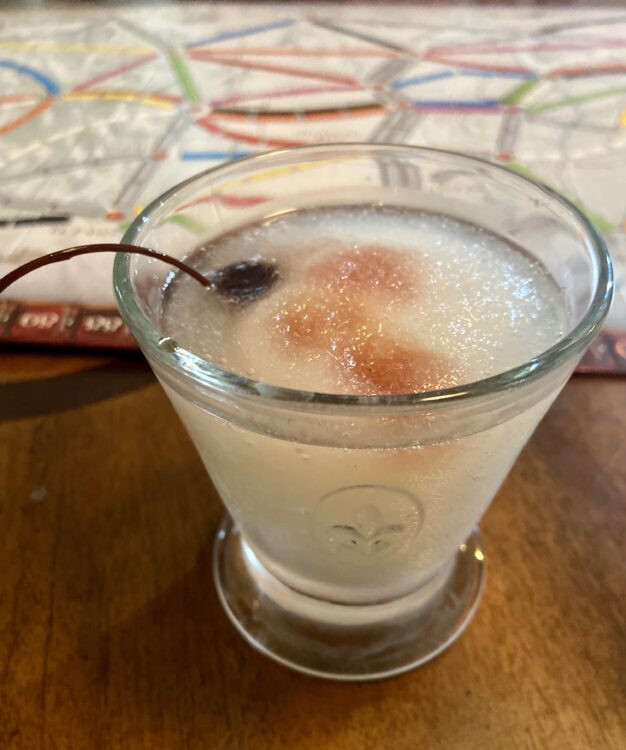 Frozen Tom Collins
8 ounces gin (I prefer Tanqueray)
6 ounces fresh lemon juice
4 ounces simple syrup *
6 cups pebble ice (from Sonic)
Pitted Amarena cherries with syrup (optional)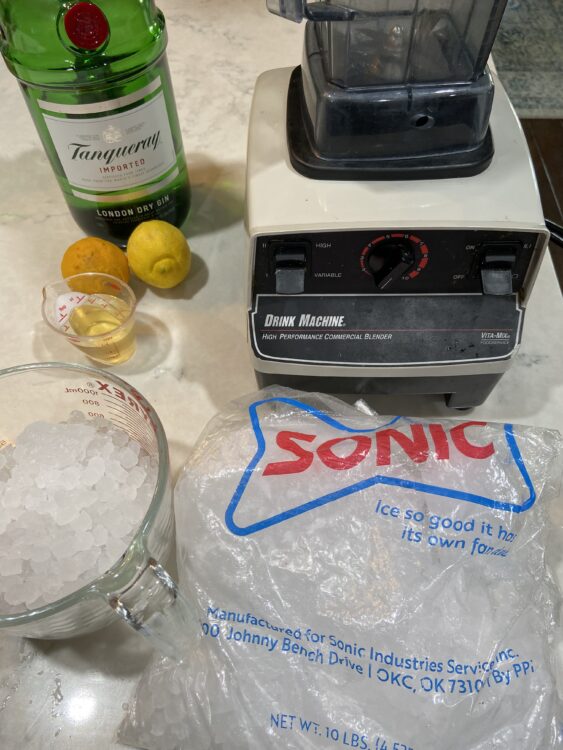 Pour gin, lemon juice, and simple syrup into a pitcher, cover, and refrigerate for at least 4 hours. Transfer chilled mixture to a blender. Add the pebble ice and blend until smooth and slushy.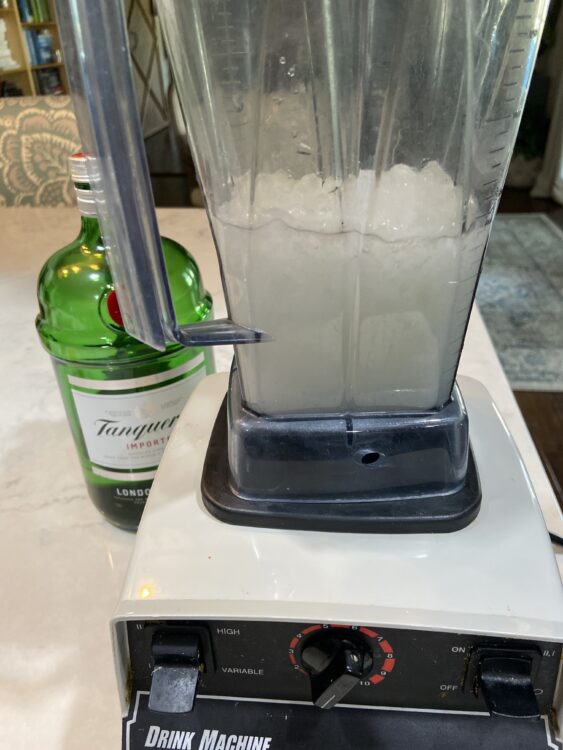 Divide between 5-6 lowball glasses, garnish each with a cherry, and a drizzle of the cherry syrup. Serve immediately. Any extra may be stored in the freezer, covered, for an hour or two to top off your drinks.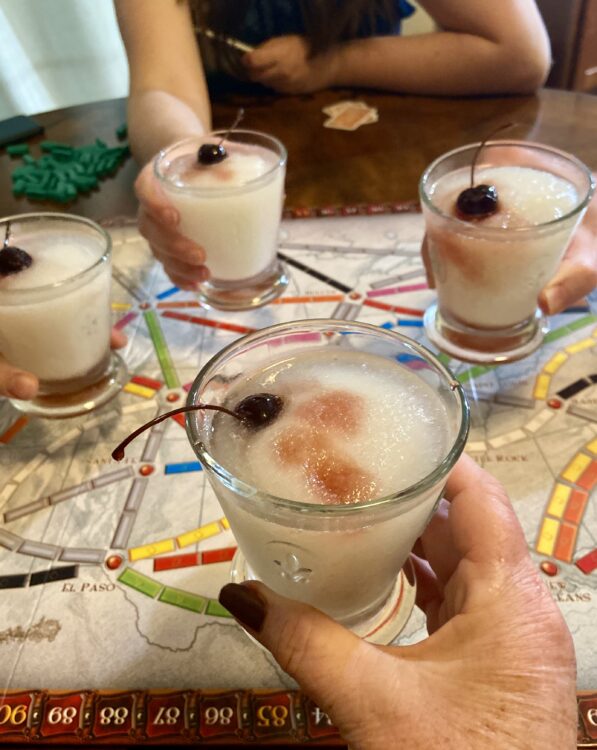 Serves 6
*SIMPLE SYRUP: A boiled mixture of water and sugar. Boiled together until the sugar is completely dissolved and then cooled before using. There are several thicknesses of simple syrup and they have different uses. Thin simple syrup -3 parts water to 1 part sugar, is used to glaze cakes and cookies. Medium simple syrup – 2 parts water to 1 part sugar, is used to sweeten iced tea and make lemonade. Thick simple syrup – 1 part water to 1 part sugar, is used to glaze candied fruits and is the basis for many cocktails.