fruity first course
This layered fruit-cheese salad was the first course for our Spring Reunion Dinner. I decided to make individual servings, but it could be made even easier in a large clear bowl or better yet, in a trifle dish.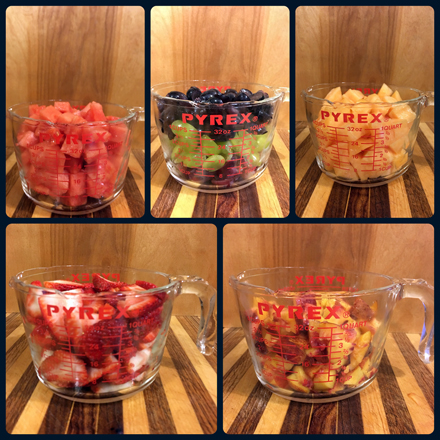 If you're making one large salad, you'll use all the fruit. For these six small individual portions, you'll end up with about half of the fruit left or enough to make at least 12 individual servings. So either cut the fruit portions in half or freeze the remaining fruit and use it for smoothies, that's what I did.

Layered Fruit and Mozzarella Salad
Lemon-Poppy Seed Dressing
1/3 cup vegetable oil
1/4 cup sugar
3 tablespoons freshly squeezed lemon juice (remove zest for salad before juicing)
2 teaspoons peeled and minced shallot
1/2 teaspoon Dijon mustard
1/4 teaspoon salt
2 teaspoons poppy seeds
Layered Salad
4 cups cubed seedless watermelon
4 cups cubed peaches or nectarines
4 cups mixed seedless grapes, halved (red, green, and purple)
8-ounce container of mini mozzarella balls, cut in half
4 cups cubed cantaloupe
4 cups sliced strawberries
1/4 cup chopped fresh mint plus mint sprigs for garnish
Zest of 1 small lemon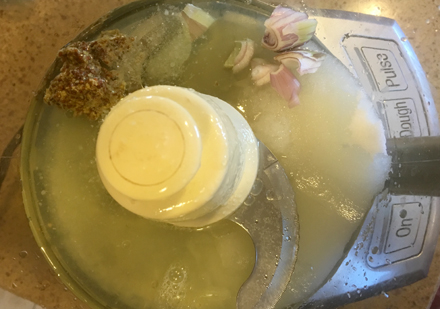 Lemon-Poppy Seed Dressing: Place the oil, sugar, lemon juice, shallot, mustard, and salt in a food processor and blend until smooth.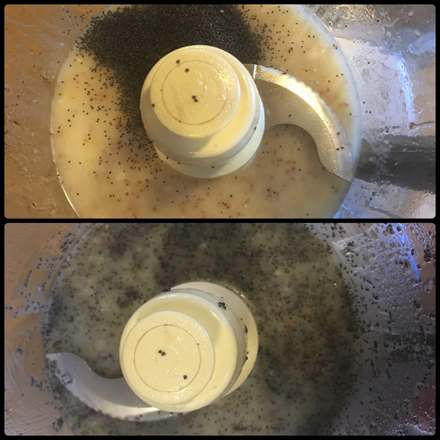 Add in the poppy seeds and pulse once or twice to just mix in.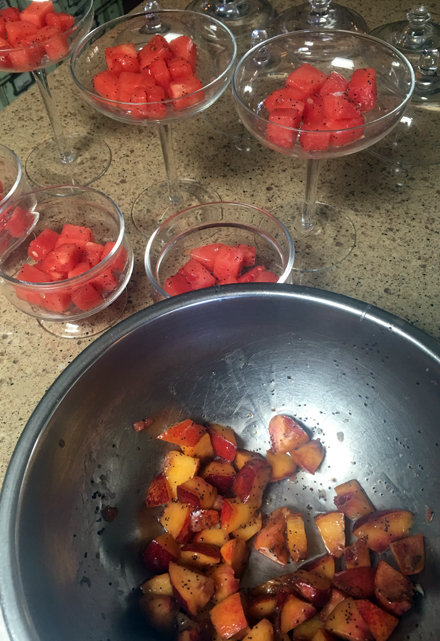 Layered Salad: Start with the watermelon and place about 2 cups of the fruit in a bowl. Add 1 heaping tablespoon of the dressing and toss. Divide evenly between 6 clear glass bowls, stemmed glasses, or stemmed dishes.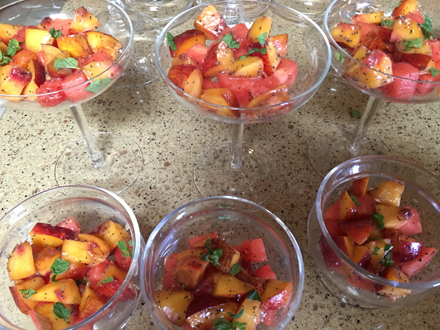 Repeat with the peaches and then sprinkle each dish with some of the chopped mint.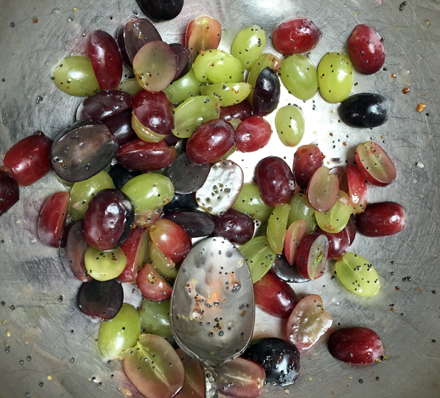 Next, dress and layer the grapes, then layer with the mozzarella ball halves and then dress and layer with the cantaloupe. Sprinkle with more mint.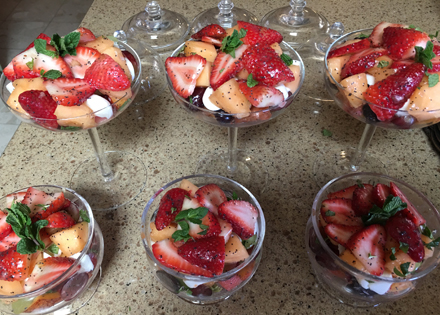 Lastly, dress and layer on the strawberries, sprinkle with the remaining chopped mint, and then garnish each with a mint sprig and a sprinkle of lemon zest.
Cover and chill for up to 8 hours until ready to serve.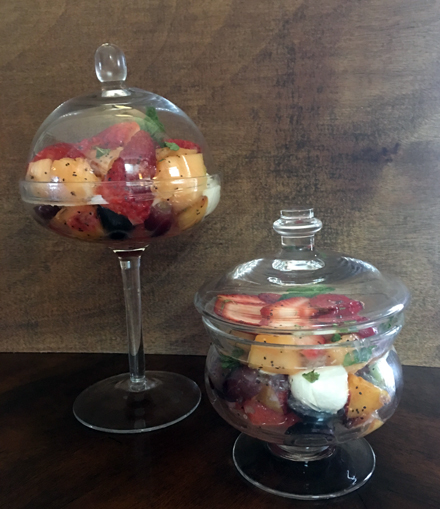 Serves 6 (or up to 12)