found it!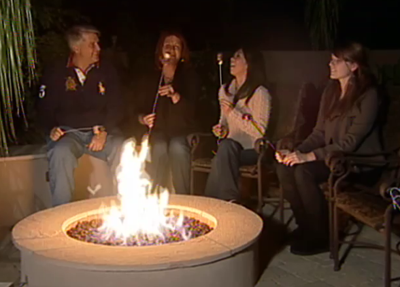 After an exhaustive search, I somehow found the link to the Gourmet S'mores Party segment that Tram shot in our backyard nearly two years ago.  You can watch it HERE or go to the "In the News" page over there on the left and watch it and many other TV appearances.
The other thing I'm doing today is having my dad over for an early Father's Day celebration. He will be visiting my sister-in-law, Teresa, and my nephews, Joel, Ben, and David, in Idaho over the next week.  With classes starting up again tomorrow – today is our last chance to give him his cards, gifts, and a nice Father's Day dinner.
I woke up early and made my rounds for cooking class grocery shopping.  When I got home, I packed it all into my fridge – there is no room for one more thing! I don't think a tiny grape would even fit!  You can't see the door shelves or the 6 produce drawers below – but take my word for it – they are packed to the gills!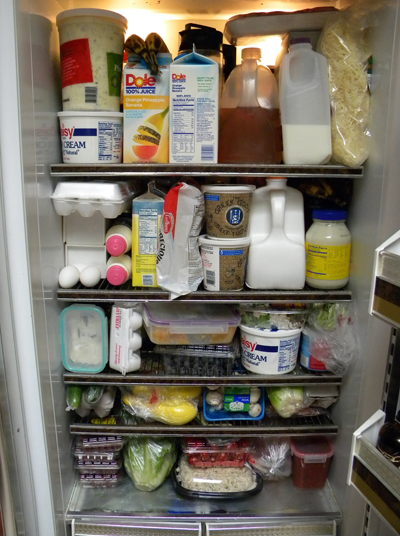 Those blueberries and raspberries are left from last week, so they need to go! I'm going to use them for dessert tonight, but there are still so many.  What's a girl to do?  You know me, I have the answer on how to make the most of them – I'll make raspberry and blueberry vodka!

Blueberry or Raspberry Vodka
Throw a cup or two of berries in the bottom of a mason jar – top it off with good quality vodka.  Leave the raspberries as they are, but smash the blueberries with a fork against the side of the jar.  Let macerate for 12 to 36 hours before straining and using. Keep strained vodka in the freezer.  Tomorrow – Blueberry Vodka Lemonade – I hope my dad is thirsty when he gets here.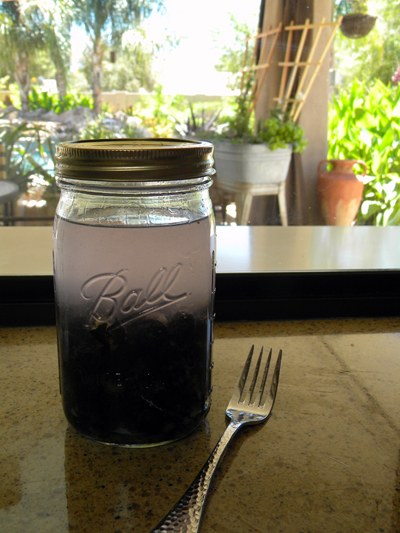 It'll look cloudy after you smash the blueberries, but don't worry, it will settle down and get a sweet purple color. When you strain the blueberries, pick out any whole ones and save them to use as a garnish for your cocktails.
P.S. – Happy Birthday to my BFF, Anne! I can't wait to celebrate with you later this week! xoxo