Fourth Day of Christmas Gift
Homemade Kahlua Liqueur used to be one of my go-to gifts from the kitchen. For some reason it's been years, maybe even a decade, since I've made it. I don't know why, because it is good stuff!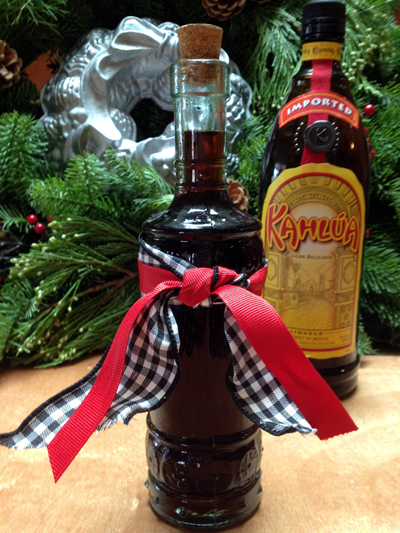 On the fourth day of Christmas
My true love gave to me:
Homemade Kahlua Liqueur
Lemon-Sugar Hand Scrub
Cranberry Citrus Vodka
and a bottle of Tomato Dust
If you want to make this gift to give for Christmas, you need to get on the stick, as in making it today or tomorrow! Sorry for not giving you more notice, but it should sit for 4 weeks before drinking and Christmas is exactly four weeks from tomorrow.
If you can't get to it until the weekend, just be sure to write on your gift tag something along the lines of, "Homemade Kahlua Liqueur. Wait to enjoy until New Year's Eve or after."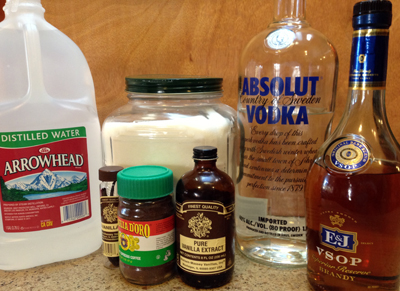 Homemade Kahlua Liqueur
8 cups distilled water
5 cups sugar
1/3 cup instant espresso coffee, such as Medaglia D'Oro
2 vanilla beans, split in half lengthwise
2 tablespoons real vanilla extract
1 cup brandy
4 cups good quality vodka, such as Absolut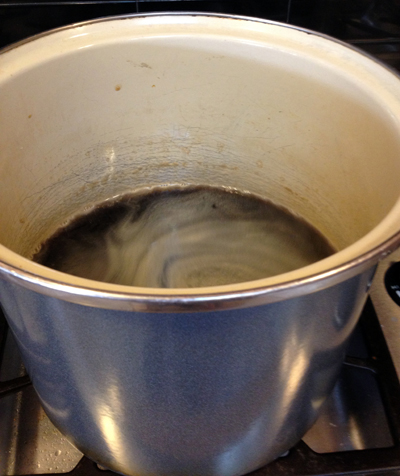 In a large deep pot whisk together the water, sugar, and coffee. Bring to a very low simmer and simmer slowly for about 90 minutes, or until 5 to 5 1/2 cups of liquid remain.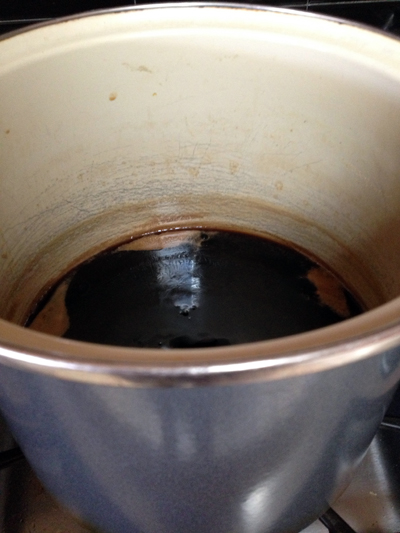 Remove from heat and add the split vanilla beans to the mixture, then cool completely.
Stir in vanilla extract, brandy, and vodka.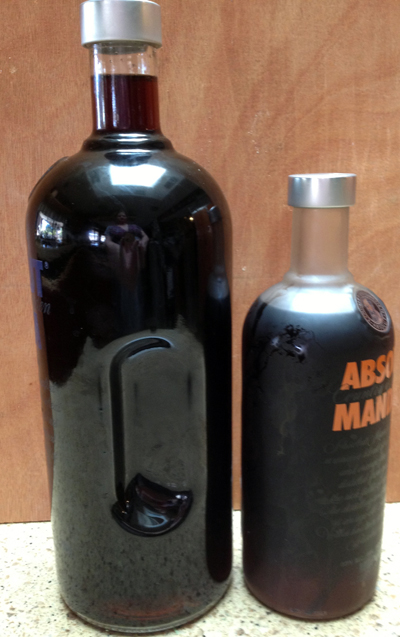 Pour in large bottles or large glass containers and seal with cork or lid for 4 weeks before dividing into small bottles to give as a gift.
Makes about 10 cups