easy peasy hand pies
http://thefoolishobsession.com/category/lifestyle by Linda Hopkins
propecia pills usage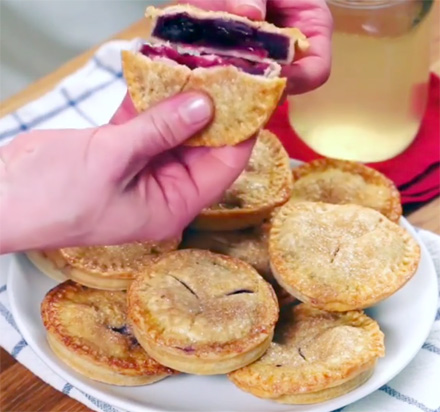 viagra generico 100 mg online prezzo piu basso a Bologna This dessert recipe could not be easier or have less ingredients. Is four ingredients few enough for you?
http://www.slccolorado.org/storage/proscar/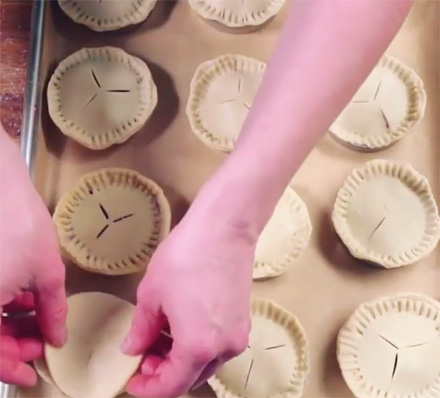 http://cinziamazzamakeup.com/?x=Cialis-praticamente-lo-stesso-farmaco-come-il-Viagra I made them for our small 4th of July Pool Party, so one batch is just enough. I found a video from dingster.eats on Instagram and immediately knew that this is my kind of baking recipe and that it would be perfect for the 4th.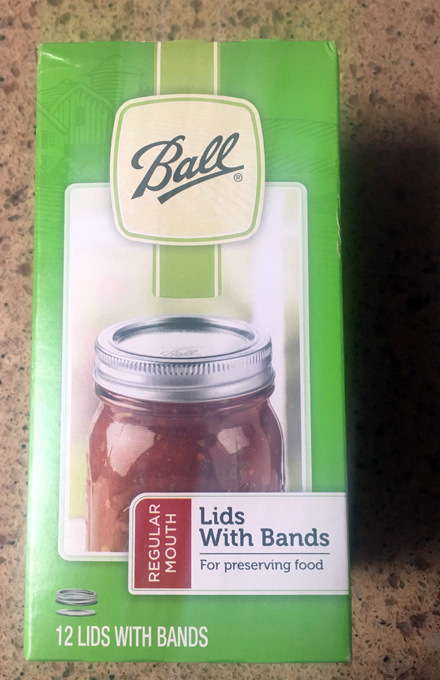 They are made in Mason jar bands and are the cutest things ever.
I'll also be baking my All-American Berry-Cherry Flag Pie.  For that recipe I'll need a can of cherry and a half can of blueberry pie filling.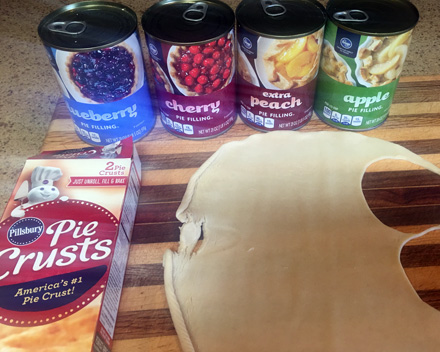 With that in mind, I decided to use three pie filling flavors for the hand pies; apple for the White, the other half of can of blueberry for the Blue and a few tablespoons of the cherry for the Red. For the flag pie, I plan to supplement extra fresh cherries for the cherry filling I swiped from the can. Ignore the can of peach pie filling, I was waffling between the apple and peach and ultimately decided that since it's the 4th of July, it had to be apple!
One last thing – I used a Silpat to line my baking sheet. I don't recommend that, the bottoms did not brown properly. Use parchment or just grease the baking sheet instead.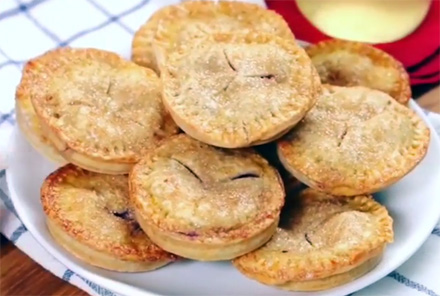 Mason Jar Lid Hand Pies
1 package refrigerated Pillsbury Pie Crusts
1 can fruit pie filling of your choice
1 egg, beaten with 1 tablespoon of water for an egg wash
1/4 cup turbinado sugar (Sugar in the Raw)
12 Mason jar bands and 1 Mason jar lid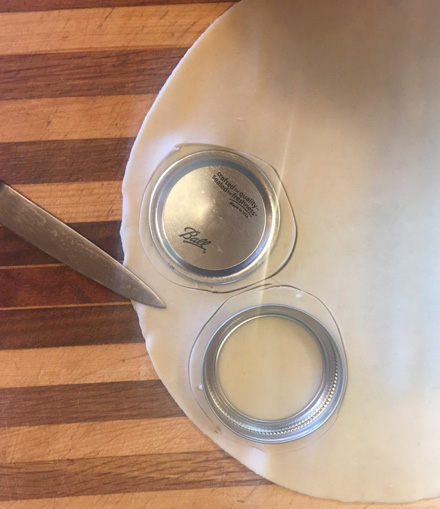 Unroll one of the pie crust rounds and use a rolling-pin to roll out slightly. Use 1 Mason jar band as a template and use a paring knife to cut out 6 rounds that are a bit larger than the band. Repeat with the second pie crust. (Please ignore the fact that I also cut out dough around one of the smaller lids… I was figuring this out as I went along)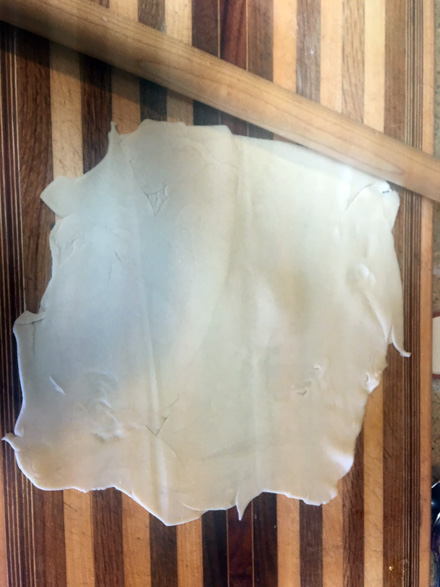 Gather up the scraps and roll out. Use the Mason jar lid as a template to cut out 12 smaller rounds, again cutting slightly bigger than the actual lid.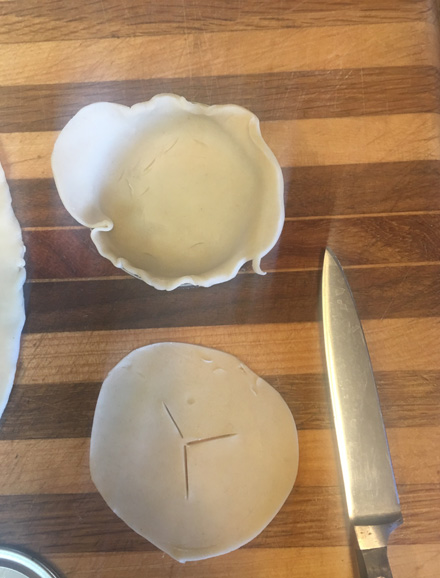 Line each of the Mason jar bands with the larger pie crust rounds. Place on a parchment-lined baking sheet. Use the paring knife to make 3 small slits in the smaller pie crust rounds.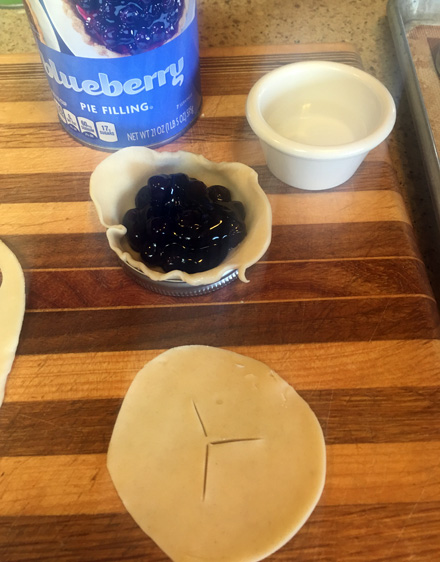 Fill each of the crusts with 2 or 3 tablespoons of the pie filling.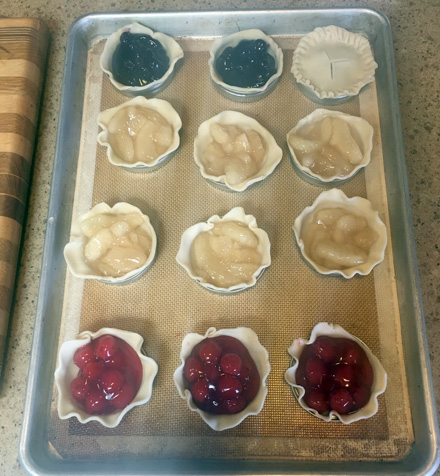 Then brush the edges with water.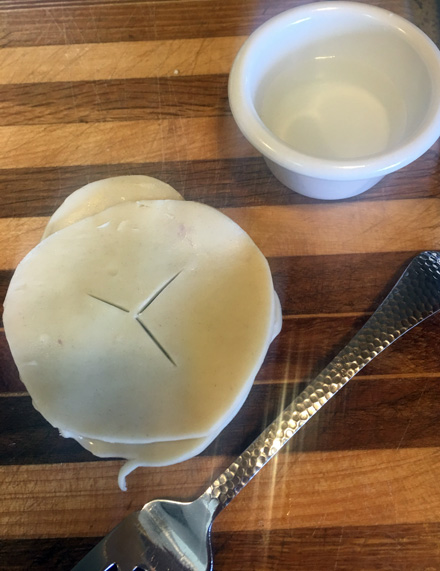 Place the smaller rounds on top. Preheat oven to 375 degrees.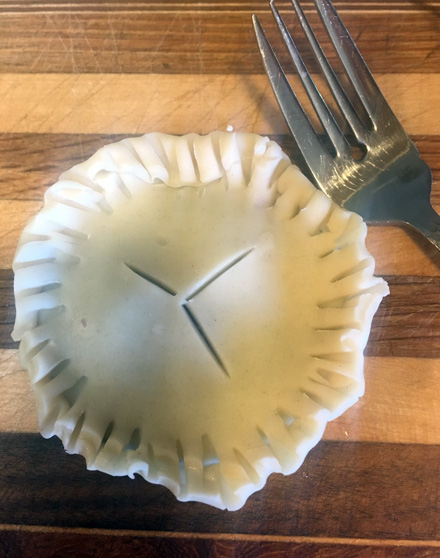 Crimp and press together the edges with a fork.
Brush the tops of the pies with egg wash.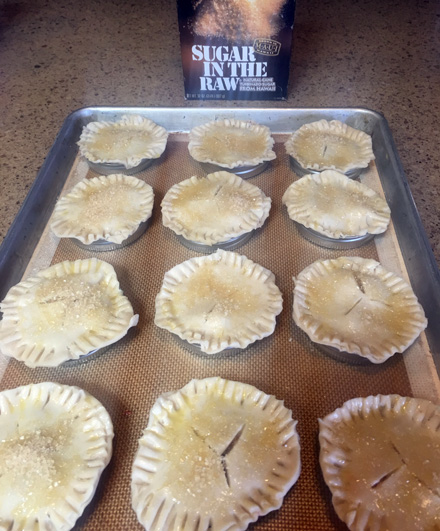 Generously sprinkle with the turbinado sugar. Bake in preheated oven for 25 minutes or until golden brown.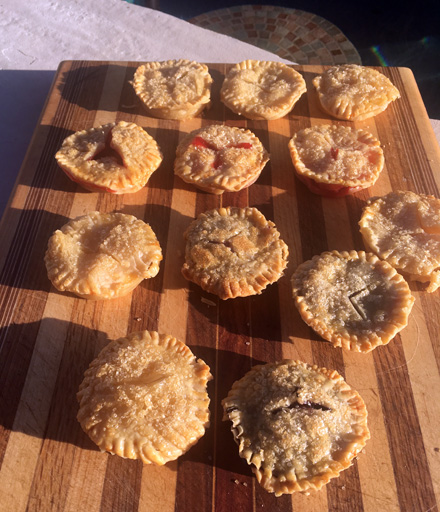 Let cool completely before gently removing the Mason jar band. To remove, just give the band a little twist and the hand pie will come right out.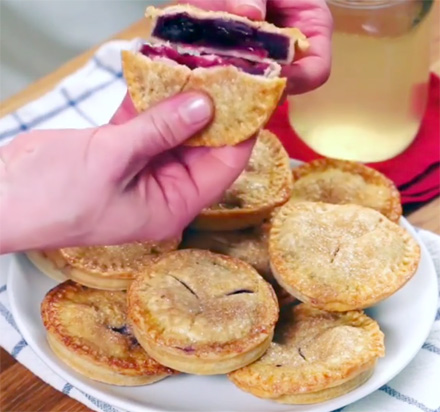 ENJOY! Wishing you all a very Happy 4th of July! xoxo
Save
Save
Save
Save
Save
Save
Save