easier Stroganoff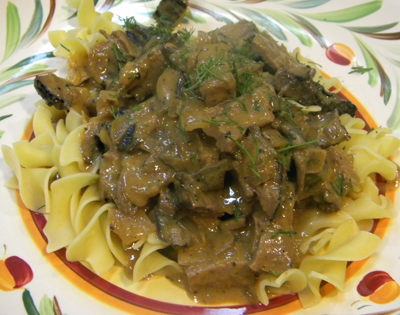 You may recall that I adore Beef Stroganoff, I've previously posted THE best recipe for it HERE. But browning each little cube of beef can be time-consuming and trying. I had a huge piece of tri-tip leftover and decided to try and make Stroganoff with already cooked meat. Honestly, it wasn't as wonderful as the original recipe, but it certainly satisfied the craving, used up leftover meat, and was still darn tasty!
Leftover Tri-Tip Stroganoff
2 tablespoons unsalted butter
2 tablespoons olive oil
1 large onion, peeled and diced
2 garlic cloves, peeled and minced
1 1/2 pounds assorted re-hydrated and/or fresh  white and wild mushrooms (such as crimini, and stemmed shiitake), cut into thin slices
Salt and freshly ground black pepper
1/2 cup brandy or dry Sherry
2 tablespoons flour
1 tablespoon tomato paste
2 cups beef broth
2 teaspoons Hungarian sweet paprika
1 cup sour cream
1/4 cup Worcestershire sauce
2-pounds leftover tri-tip roast, cut against the grain into 1/4-inch-thick slices
6 cups freshly cooked egg noodles
Minced fresh dill or Italian parsley, garnish
Melt butter with olive oil in a large nonstick skillet over medium heat. Add onions and garlic and sauté until soft and translucent. Add the sliced fresh and wild mushrooms to the skillet; sprinkle with salt and pepper and sauté until mushrooms release juices, about 8 to 10 minutes.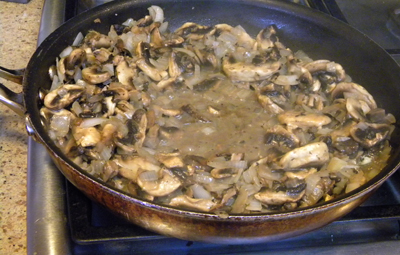 Increase heat to medium-high; sauté until mushrooms are tender and brown, and all the juices have evaporated, about 6 minutes longer.
Add brandy or sherry to skillet and boil until almost evaporated but still moist, scraping up browned bits, about 1 minute.
Stir in flour and tomato paste, and cook the flour into the mushroom mixture for about 2 minutes, stirring constantly. Add the beef broth and stir to blend, scraping up browned bits.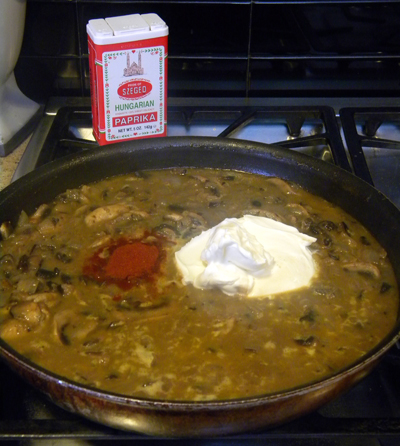 Add paprika, sour cream, and Worcestershire sauce and simmer until sauce thickens slightly about 5 minutes. Season sauce to taste with salt and pepper.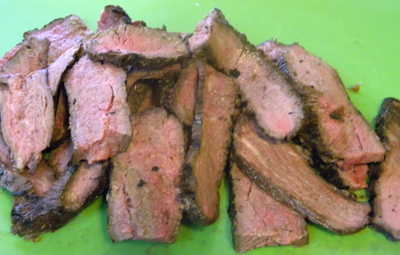 Stack several slices of the beef and cut into thin strips, cut the strips crosswise into 2-inch pieces.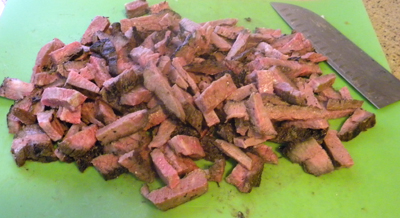 Add beef slices to the skillet; bring to simmer, stirring occasionally, until meat is just heated through.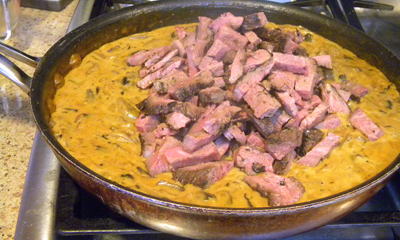 Serve over freshly cooked egg noodles and sprinkle with parsley or dill, then serve.
Serves 6 to 8