delicious vacation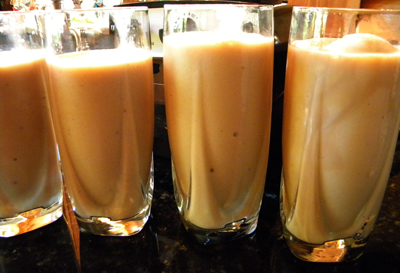 "Hi, I'm back!"  That is what I feel like saying because I haven't put up a new post in 12 days! "What?", you say, "That doesn't make sense, I just read your post from yesterday." (you DID read it, didn't you?!?!) Well, as previously stated, there is a wonderful thing in the blogging world called "scheduling a post", so all the posts of the past 12 days were done weeks ago, so I really do feel as if I'm finally "back at it!"
Dave and I had a glorious trip to Wisconsin to stay at the gorgeous log cabin (really a big lavish house!) on a lake, in the "North Woods" where life is slow and relaxing. I was able to snap an even better picture of a bald eagle this year than I was able to snap last year… here it is!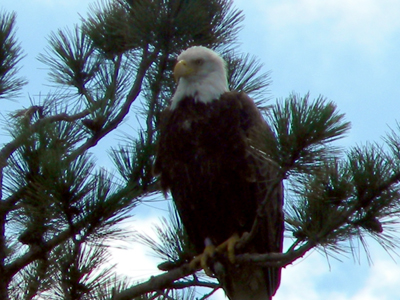 The cabin belongs to our BFF's, Jeff and Jen, and their three boys. Jen is a fabulous cook and one of the best parts of the trip is cooking with her and eating on the deck (overlooking the lake, of course) with our husbands. After each meal, the guys ask, "Why do we ever bother to go out to eat when the food here is so much better than anything we pay for?"  Good question!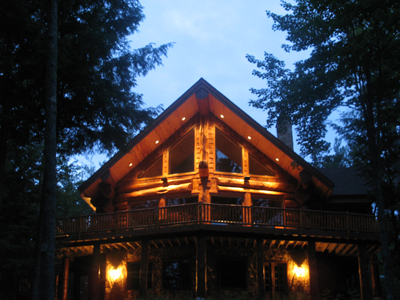 Next year, I vote, we just stay in! A favorite all week long (for us adults) was this drink that I learned to make when Dave, Marissa, Connor, and I were in Turk & Caicos in May. And since we came home to 110-degree heat, I may be making another batch later today! As promised yesterday, you'll find pictures of my fridge from classes at the bottom of the post.
Dirty Banana
4 teaspoons plus 1/4 cup Kahlua, divided
4 teaspoons plus 1/4 cup Bailey's Irish Cream, divided
Ice
4 medium bananas
1/3 cup dark rum

Pour 1 teaspoon Kahlua and 1 teaspoon Bailey's in a tall glass, and repeat with 3 more tall glasses. Twirl the glasses around to coat the insides with the liqueurs.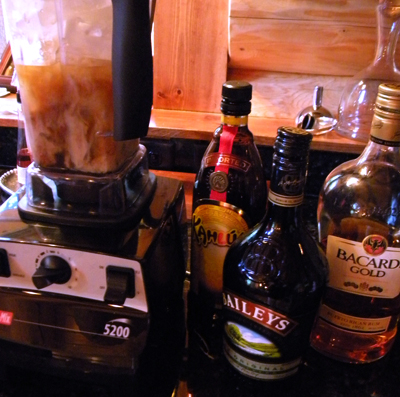 Fill a blender 3/4 full with ice. Add bananas, plus the remaining 1/4 cup Kahlua, the remaining 1/4 cup Bailey's, plus the rum. Blend on high speed until smooth and creamy.  Divide the mixture evenly between the 4 prepared glasses and serve immediately.
(To change your Dirty Bananas into Hummingbirds, just add 1/3 cup frozen strawberries to the blender.)
Serves 4 happy adults