cranberry fizz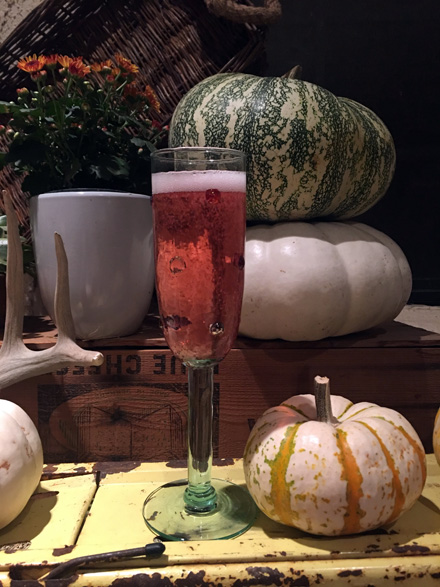 The signature cocktail for the German-Swiss Dinner Party was a blend of cranberry juice, Grand Marnier and Prosecco. If I had more time and energy I would have dressed it up with a few fresh cranberries and a sprig of thyme or rosemary.
But you know what? Those accouterments prevent one from quickly downing their cocktail, they just get in the way. Now that I think about it, I'm glad I didn't dress it up!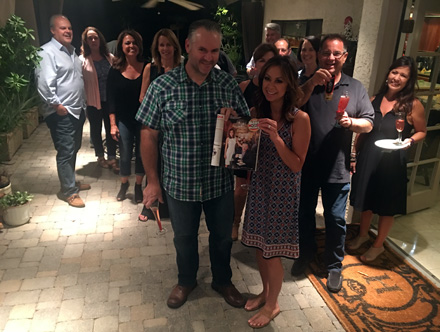 Here are most of the guests, some with cocktails in hand, celebrating Tram & Steve for being named Best Power Couple in the October "Best of Phoenix" issue of Phoenix Magazine. I know they were a bit embarrassed that I placed an issue of the magazine on each table and then made them pose for me. What can I say? I'm proud of them!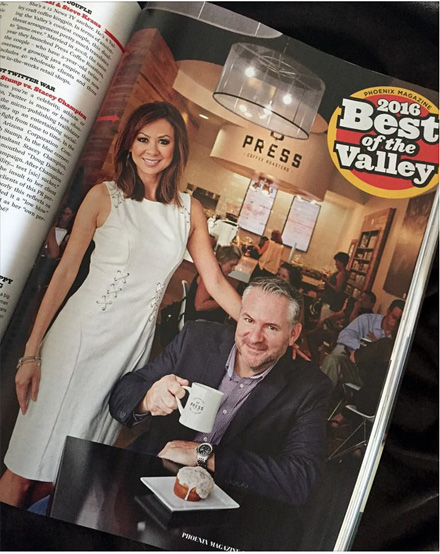 Plus, it's such a great photo of an amazing couple! Congratulations Steve & Tram! Love you to pieces!
Cranberry-Orange Fizz
1 tablespoon cranberry juice
1 tablespoon Grand Marnier
Chilled Prosecco
Optional garnishes
Fresh cranberries
Fresh thyme or rosemary sprigs
Pour the cranberry juice and Grand Marnier into a champagne flute. Top off with chilled Prosecco.
If desired, garnish with 3 or 4 fresh cranberries and an herb sprig, and serve.
Makes 1