birthday cupcakes
I'll be on Channel 12 Valley Dish today at 3:30 making a memorable Memorial Day Turkey Slider Bar with fabulous toppings. Tune in if you can, if not, the recipe will be posted here tomorrow…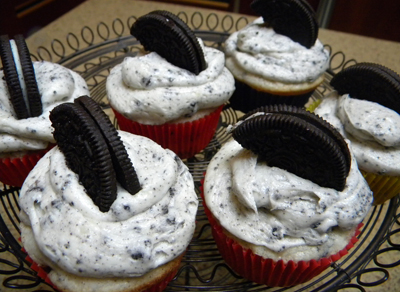 Instead of a traditional birthday cake, I made Connor cupcakes this year. Since we were going out to dinner instead of eating at home, it seemed easier to pack up a few cupcakes to have at the restaurant rather than an entire cake. Connor's favorite ice cream is Cookies 'n Cream, so that was the inspiration for the cupcakes. It is unanimous – these are winners!  It takes about 1 1/3 package of Oreo cookies to make 2 dozen cupcakes.  If your family is like mine, no one will complain about the 2/3 package of extra Oreos hanging around.

Cookies 'n Cream Cupcakes
Cupcakes
24 Oreo halves, with cream filling attached (save other halves for frosting)
2 1/4 cups flour
1 teaspoon baking powder
1/2 teaspoon salt
8 tablespoons (1 stick) unsalted butter, at room temperature
1 2/3 cups sugar
3 large egg whites, at room temperature
2 teaspoons vanilla extract
1 cup milk
20 whole Oreo cookies, quartered
Frosting
8-ounces cream cheese, at room temperature
6 tablespoons (3/4 stick) unsalted butter, at room temperature
1 tablespoon vanilla paste or extract
4 cups powdered sugar, sifted
2 tablespoons heavy whipping cream
Oreo cookie crumbs (from the other half of the cookies used in the paper liners)
12 whole Oreo cookies, cut in half
Cupcakes: Preheat the oven to 350 degrees.  Line cupcake pans with 24 paper liners.  Place an Oreo halve in the bottom of each liner, cream side up.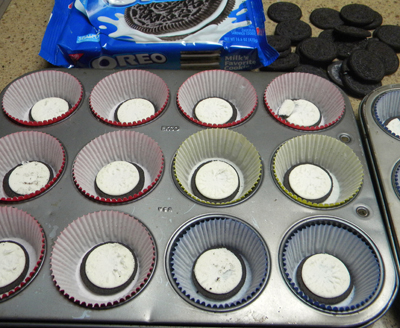 In a medium bowl, combine the flour, baking powder, and salt; stir together with a whisk to blend and set aside these dry ingredients.
In the bowl of a standing mixer, beat together the butter and sugar on medium-high speed until light and fluffy, about 2 minutes. Blend in the egg whites one at a time, beating well after each addition. Blend in the vanilla extract.  With the mixer on low speed, stir in half of the dry ingredients just until incorporated.  Add the milk and beat just until combined, then mix in the remaining dry ingredients.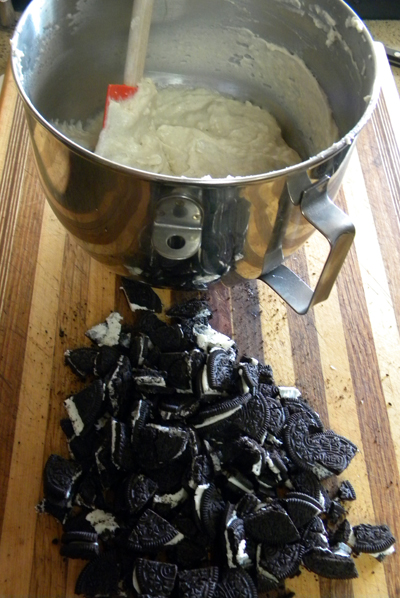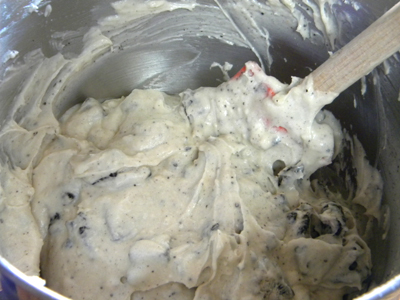 Gently fold in the quartered Oreos with a rubber spatula until evenly incorporated, being careful not to over-mix.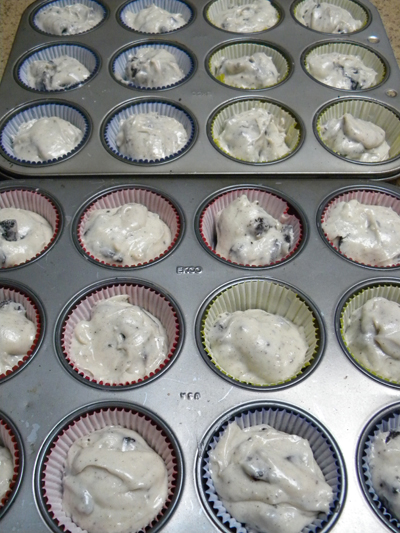 Evenly divide the batter between the prepared cupcake liners.  Bake for 20 to 22 minutes, rotating the pans halfway through baking until a toothpick inserted in the center comes out clean.  Allow to cool in the pans for 10 minutes, then transfer to a wire rack to cool completely.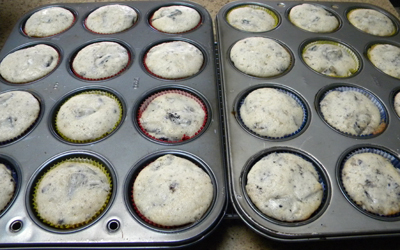 Frosting: Combine the cream cheese and butter in the bowl of a standing mixer and beat on medium-high speed until smooth, about 1 minute.  Blend in the vanilla paste.  Beat in the powdered sugar until smooth, about 2 minutes.  Add the heavy cream and beat on medium-low speed just until incorporated, then increase the speed to medium-high and whip for 4 minutes until light and fluffy, scraping down the sides of the bowl as needed.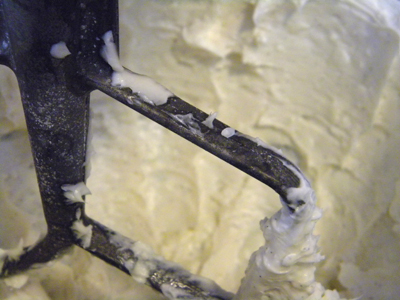 Fold the Oreo crumbs into the frosting.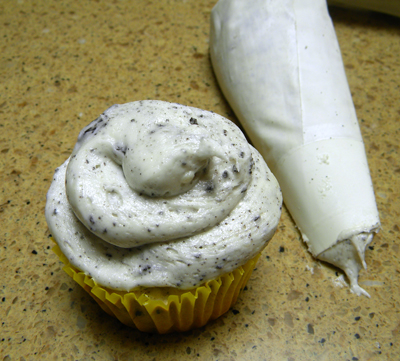 Frost the cooled cupcakes using a pastry bag without a tip.  Insert Oreo halves in the center.
Makes 24