coconut cream pie
For the past six weeks, Connor has been working at Mark Tarbell's The Tavern. He is the dishwasher and although they feed him dinner, he has not gotten the one item he sees that he really wants… the coconut cream pie.
So of course, I made it for him. That's what moms do.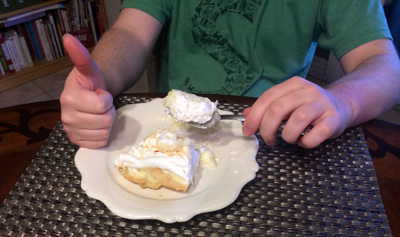 He gave it a thumbs up.
I have plenty of photos to accompany the crust-making part of the recipe. But my dad was here while I was making the filling. He can be very distracting, so no photos of that part, sorry.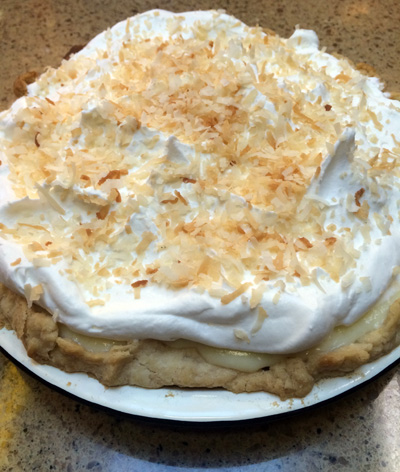 Coconut Cream Pie
Crust
1¼ cups flour
1/4 teaspoon salt
1/4 cup shortening
1/4 cup cold butter, cubed
1 teaspoon white vinegar
2 to 3 tablespoons ice-cold water
Filling
1½ cups cold whole milk, divided
1 envelope unflavored Knox gelatin
14-ounce can coconut milk (regular or extra thick & rich – not light)
1/2 cup sugar
1/4 cup cornstarch
1 egg
3 egg yolks
2 tablespoons butter, room temperature
15-ounce can cream of coconut
2½ cups shredded, flaked coconut, divided
Whipped Cream Topping
1½ cups heavy cream
3 tablespoons powdered sugar
1/2 teaspoon vanilla extract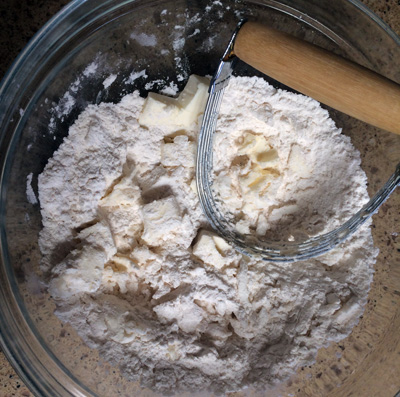 Crust: Preheat oven to 425 degrees. In a large bowl, combine flour and salt. Add the shorting and cold cubed butter to the bowl.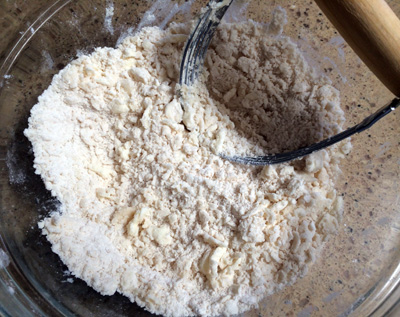 Using a pastry cutter or two forks, cut in shortening and butter until the mixture resembles coarse crumbs.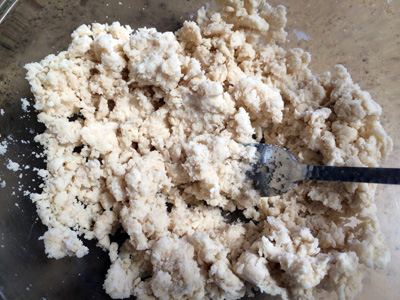 Stir in the vinegar and 2 tablespoons of water, until the mixture begins to come together, adding more water if necessary. No need for it to form a ball, just wet enough to hold together when you pick up a clump and press it in your hand and that small piece holds together.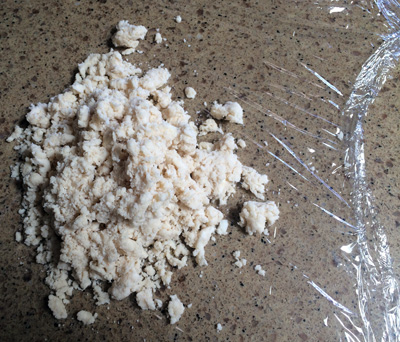 Dump the dough onto a sheet of plastic wrap and use the wrap to bring it together.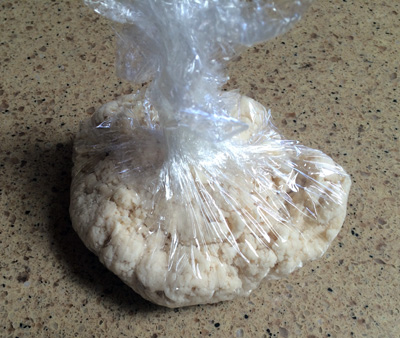 Then flatten into a disk and refrigerate for at least 1 hour.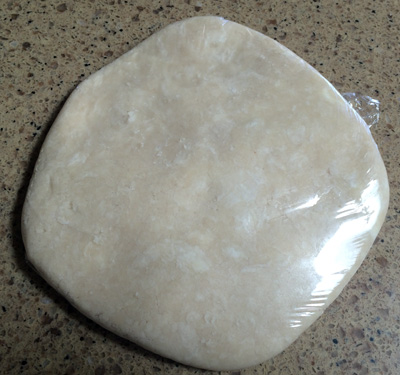 Roll dough out to fit a 10-inch pie plate. Place crust in pie plate, trim, and crimp edges.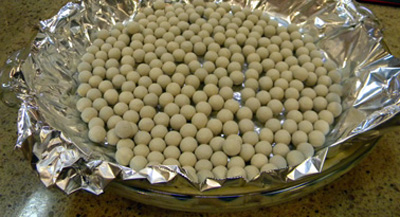 Line the crust with a piece of foil, allowing edges to extend several inches beyond the perimeter. Add pie weight or dried beans and bake for 15 minutes. Remove the foil and weights by carefully lifting the foil out by the overhang. Bake for another 10 to 12 minutes or until light golden brown. Remove from oven and cool completely.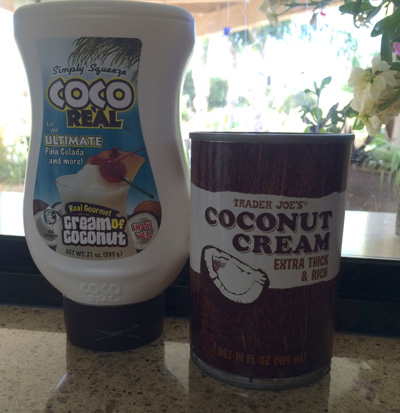 Filling: Measure out 1/2 cup of the cold milk in a large glass measuring cup and sprinkle with the gelatin. Set aside to soften for about 5 minutes. Bring the remaining 1 cup milk and coconut milk to nearly a boil in a large heavy saucepan over medium heat.
When the gelatin is soft, add the sugar, cornstarch, egg, and egg yolks and whisk until very well blended. Very gradually whisk about half of the hot milk mixture into the gelatin mixture.
Pour the warmed gelatin mixture into the saucepan with the remaining hot milk mixture and bring to a simmer, stirring constantly. Cook for about 2 minutes or until the mixture is very thick.
Strain the pastry cream through a fine wire strainer into a large clean bowl; whisk in the butter and cream of coconut until smooth. Stir in 2 cups shredded coconut. Pour into the cooled pie shell and refrigerate for at least 8 hours.
Meanwhile, toast the remaining 1/2 cup coconut on a dry sheet pan in a 300-degree oven, stirring every 4 to 5 minutes, until lightly brown and toasted. Watch carefully, burned coconut is a real bummer!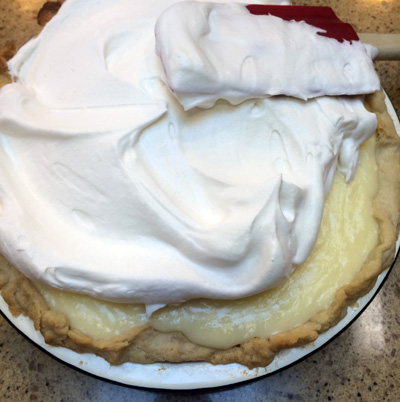 Whipped Cream Topping: Once the pie is chilled completely, beat the heavy cream in a large bowl on high speed until foamy. Add the powdered sugar and vanilla, and beat until medium-stiff peaks form. Spread over the pie.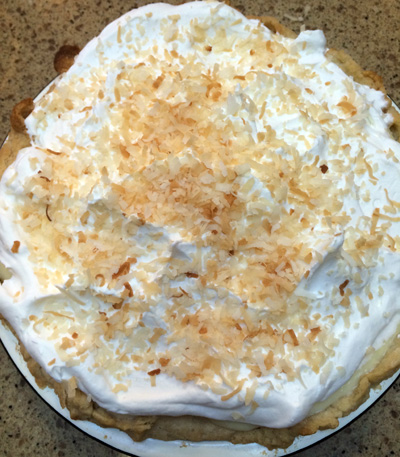 Sprinkle with toasted coconut. Refrigerate pie until ready to serve.
Serves 8 to 10