cilantro sauce and flag food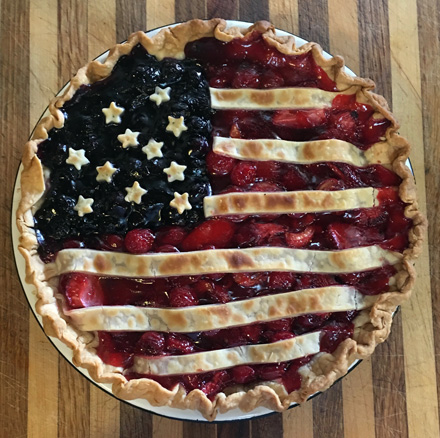 Before we get to another recipe from Chanté and Cody's wedding…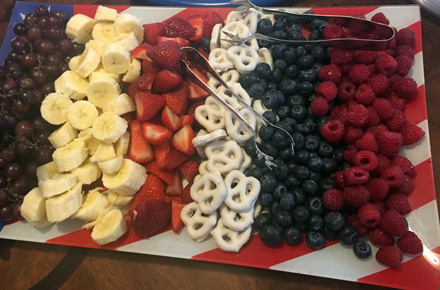 …I want to remind you that there are more than 2 dozen 4th of July recipes in the Complete Recipe Index under the Holidays – 4th of July tab.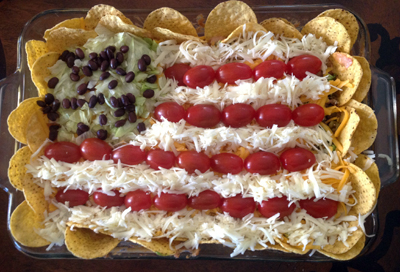 So if you're waiting until the 4th or the upcoming weekend to celebrate, get on over there and find something festive to make.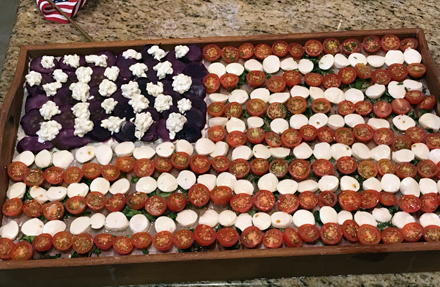 Several of them are in the shape or colors of the flag. FUN!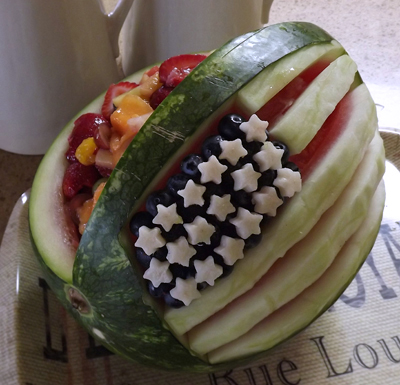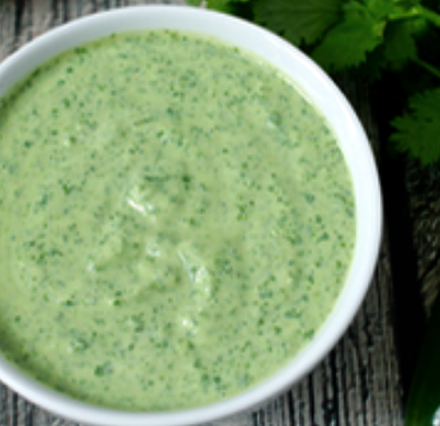 Creamy Cilantro-Jalapeño Sauce
4 medium or 2 large jalapeños
1 ½ cups loosely packed cilantro
1 cup sour cream
2 garlic cloves, peeled
1/2 teaspoon ground cumin
1/4 teaspoon ground cayenne
1/4 teaspoon salt
Juice of 1 lime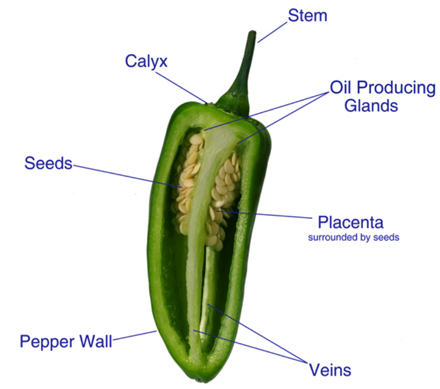 Hold a jalapeño by the stem and stand on its end. Use a sharp paring knife to slice off the flesh (pepper wall) all the way around the pepper.
When you finish you should be holding a fleshless pepper with only the stem, seeds and veins that remaining.  Discard the shell of the jalapeño.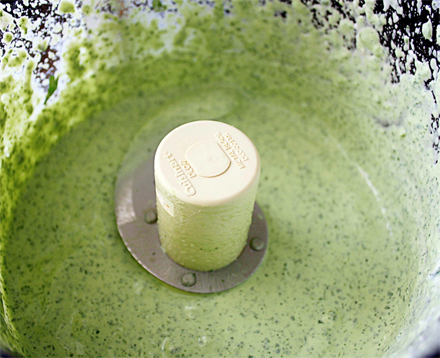 Place the jalapeño flesh in a food processor. Add the remaining ingredients and process until smooth. Taste and season with more salt or lime juice, as needed.
Makes about 2 cups