chai cocktail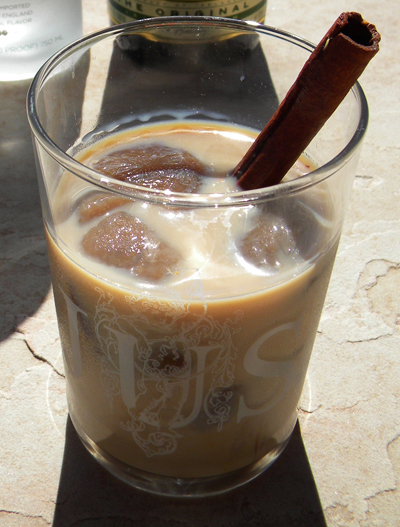 I was working on a chai dessert recipe (posting Monday) and was inspired to make this lovely dessert-like cocktail. Happy Weekend!

Chai Cocktail
Chai Ice Cubes
1  to 1  1/2 cups chai concentrate (such as Tazo or Oregon)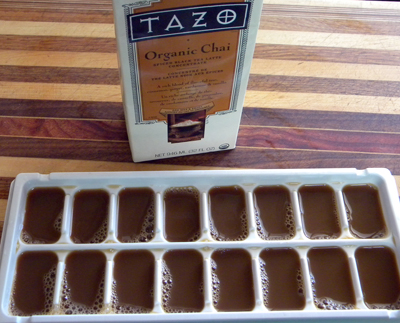 Fill an ice cube tray with chai concentrate and freeze until ice cubes are formed.  (The amount of chai needed depends on the size of your ice cube tray)
Cocktail
8-10 chai ice cubes
2 ounces (1/4 cup) vanilla vodka, chilled
4 ounces (1/2 cup) Bailey's Irish Cream, chilled
1 cinnamon stick
Place the chai ice cubes in a "rocks" glass. Allow to melt slightly, for about 3 to 4 minutes. Top with vodka and Bailey's.  Stir with a cinnamon stick and serve.
Serves 1