candied lemons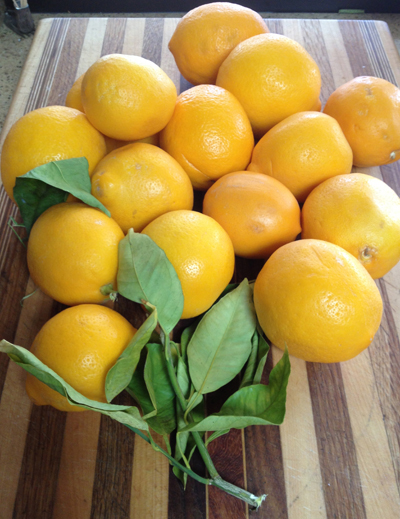 Nearly all of my Meyer lemon crop has been juiced out.  I saved a few to candy.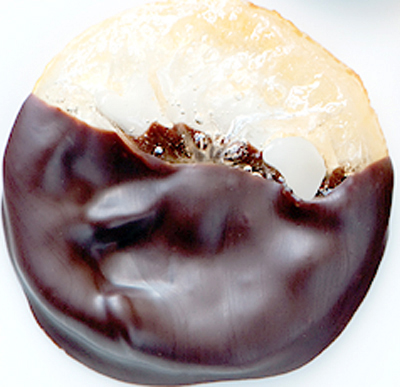 Candied Meyer lemon, as well as regular lemon, slices are lovey as a garnish on dessert plates and delicious when added to salads, either whole or chopped. The slices are a sweet tangy treat on their own or dipped in chocolate.  They would be a lovely hostess gift, packed in a small Mason jar.

Candied Meyer Lemons
3 pounds Meyer lemons, well washed
3 cups sugar
3 tablespoons light corn syrup
Additional sugar, for coating
Preheat oven to 300 degrees.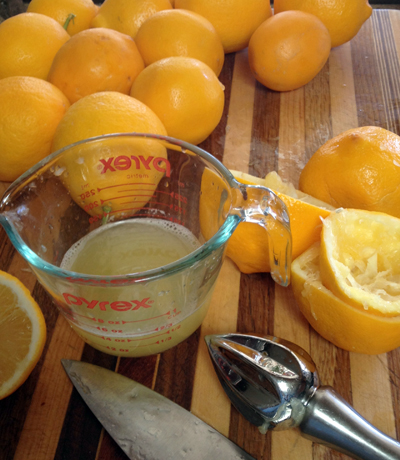 Squeeze enough lemons to make 1/2 cup of juice.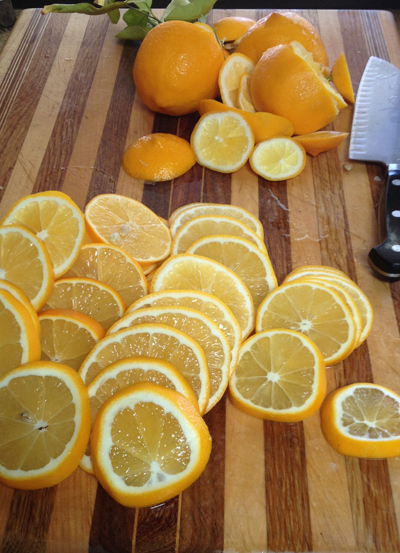 Slice the remaining lemon 1/4-inch thick, using your sharpest knife.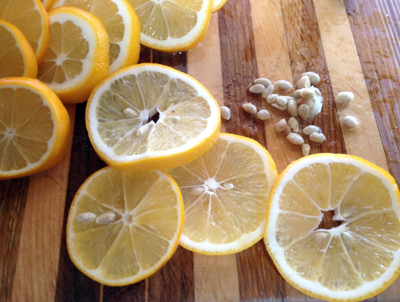 Discard seeds and end pieces.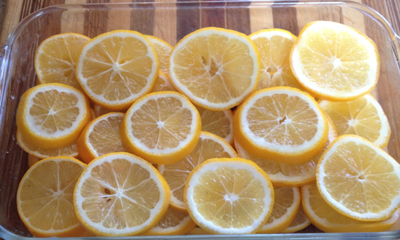 Layer slices in a large rectangular glass baking dish.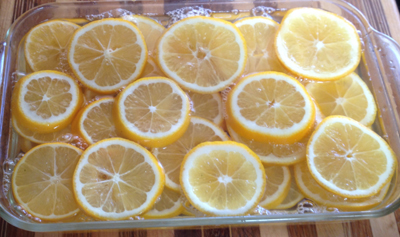 Meanwhile, bring 1  1/2 cups of water, the sugar, and corn syrup to a boil in a small covered saucepan. Reduce heat to medium and boil for 1 minute. Remove from heat and stir in lemon juice. Pour over fruit and cover the baking dish tightly with foil.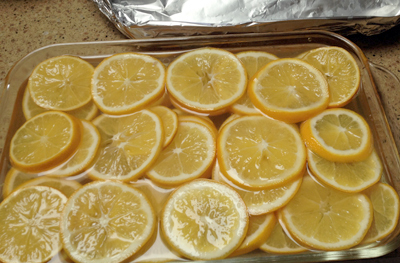 Bake until the fruit is tender and somewhat translucent but still keeps its shape, about 50 minutes.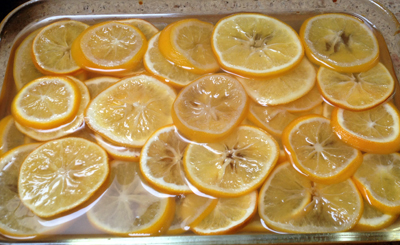 Uncover and bake until syrup reduces by a third, about 30 minutes. Let cool to room temperature.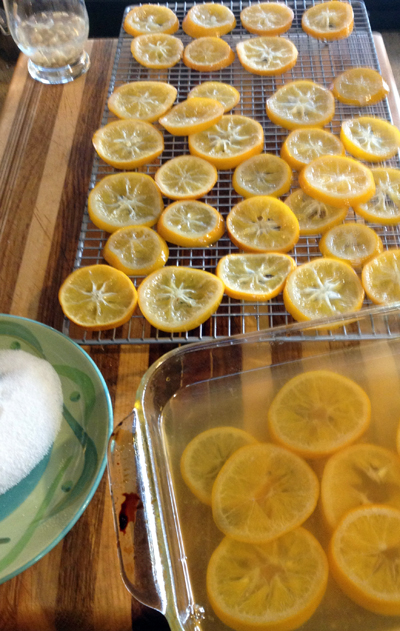 Lift out slices with a fork and drain on a rack. Turn over and let drain for a couple more minutes.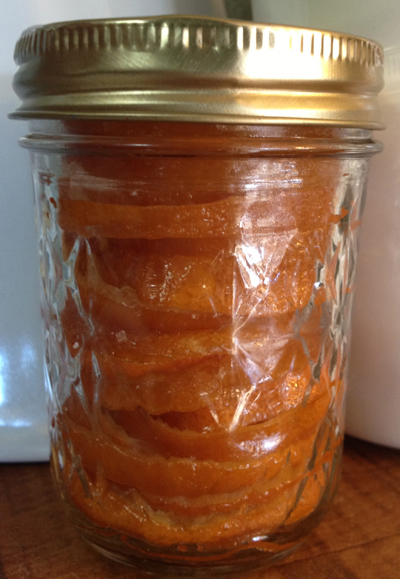 Dip each lemon slice in sugar on both sides, and place on a clean rack. Let dry, uncovered, overnight.
Use, or place in an air-tight container and chill until ready to use. Will last, refrigerated, for 10 to 14 days.