Bon Voyage, Marissa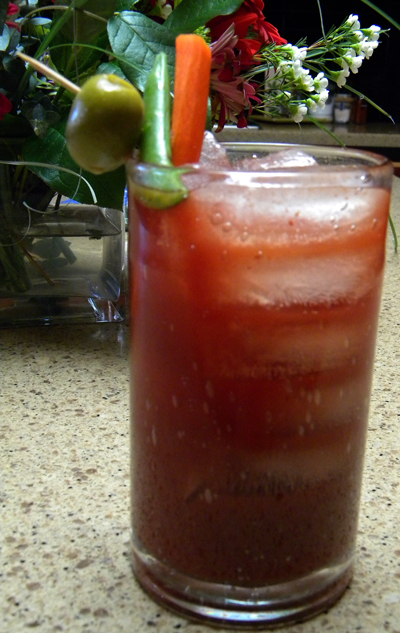 This recipe comes from Martin Kuzmarski of The Lobby Boy, One Aldwych, London, England via the Food Network. It is in honor of my darling Marissa's two-week trip to London, which she left for this morning. Have fun sweet baby girl!
The Perfect Bloody Mary

4 ounces (1/2 cup) vodka
3 tablespoons red wine
1 tablespoon dry sherry
2 pinches celery salt
Salt and pepper
14 drops Worcestershire sauce
10 drops hot sauce
12 ounces (3/4 cup) tomato juice
Combine all of the ingredients in a pitcher. Pour into two highball glasses containing ice, stir well, and serve with garnishes of your choice, such as carrot or celery sticks, sugar snap peas, olives and/or cherry tomatoes.

Serves 2