first course
The table before dinner…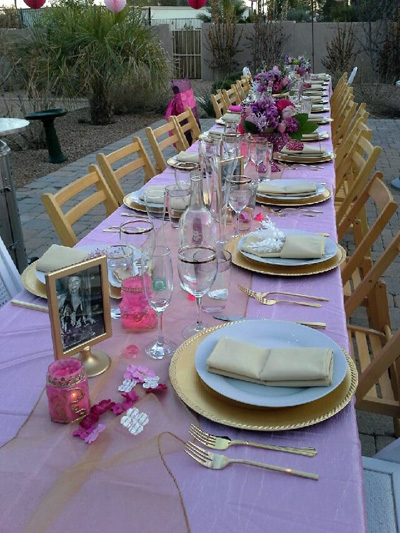 … and during dinner.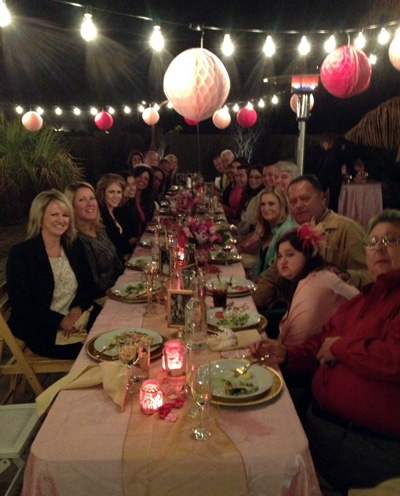 We started with Rosé champagne and a toast to the birthday girl.
Peggy's brother, Mark, made the first toast – and her brother, Vince, said grace.
As we enjoyed our first course salad – many of the guests toasted sweet Peggy. When Peggy got up to speak… well, there wasn't a dry eye at the table.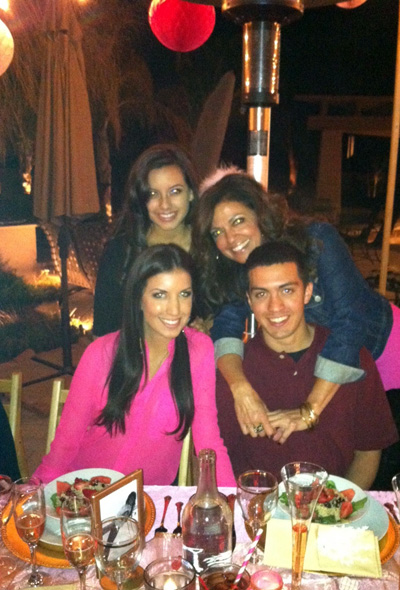 Peggy and her gorgeous kids; clockwise – Peggy, Stevo, Samme, and Natalie.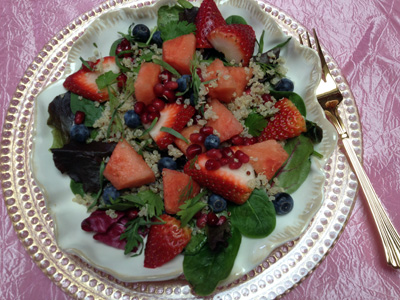 comprare viagra pfizer Quinoa Salad with Baby Greens, Summer Fruit, and Herbs
purchase levitra super active in canada
http://cinziamazzamakeup.com/?x=comprare-levitra-online-sicuro-Roma Quinoa
6 cups water
3  1/2 cups uncooked quinoa, rinsed under cold running water
1/2 teaspoon salt
Dressing
1/4 cup seasoned rice vinegar
2 tablespoons orange juice
2 tablespoons lemon juice
1 tablespoon freshly grated ginger
1 tablespoon honey
1/2 cup olive oil
Salt and freshly ground black pepper
Salad
3 cups fresh blueberries, washed, picked over
3 cups fresh strawberries, washed, sliced
3 cups diced watermelon
10 cups baby salad greens
A handful of fresh chopped herbs: cilantro, dill, parsley and mint
Quinoa: Bring the water to a boil in a medium saucepan. Add the quinoa and salt; bring back to a boil. Reduce heat to a simmer, stirring often, until all the liquid is absorbed. Remove from heat, cover, and set aside for 15 minutes.  Fluff with a fork and spread out on a plate to cool to room temperature.
Dressing:  Whisk rice vinegar, juices, ginger, and honey together in a medium bowl.  Slowly drizzle in olive oil as you continue to whisk, until all olive oil is added and the dressing is emulsified.  Season to taste with salt and pepper.
When the quinoa has cooled, drizzle it with 3/4 of the dressing and toss well to coat, fluffing with a fork to separate the grains. Taste and season with salt and pepper as needed.
side efeects of accutane Salad:  Toss the baby greens with the remaining dressing and distribute among 12 salad plates.  Top with the quinoa, blueberries, strawberries, and watermelon. Sprinkle with the fresh chopped herbs.
Serves 12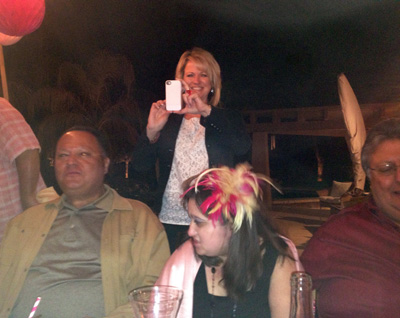 Anne, taking a photo of me, taking a photo of her! Peggy's brother, Mark and his daughter, Denise on the left. Peggy's oldest brother, Vince, on the right.
I have to show you one more funny thing. In the photo below, do you see the large clear Rubbermaid containers, with the blue lids, on the far right side of the window-ledge back bar?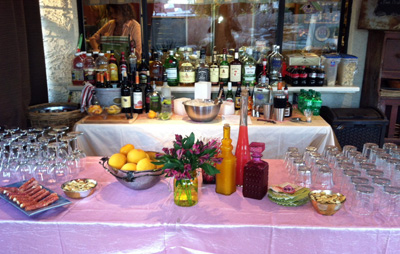 Those containers are filled with the Ranch Oyster Crackers, which you can also see filling the gold bowls at the front of the bar. After the party, there was most of one container still filled with leftover crackers. I sent it back to school with Connor to enjoy in his dorm room.  On Wednesday afternoon (a mere 3 days later), I received a photo text message – which included a sad face 🙁  – from my funny son…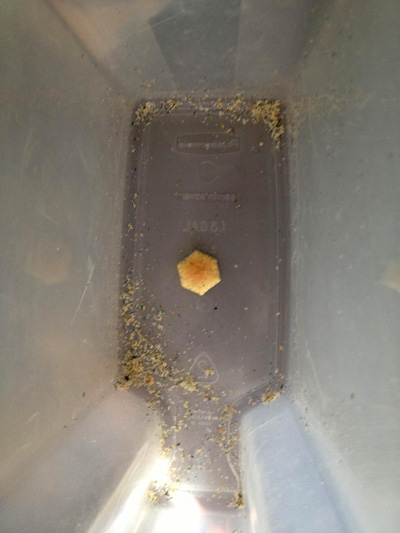 If you can't tell – this photo is taken looking down into the container… with only one solitary cracker left.  He cracks me up! :-0