best cauliflower side dish EVER!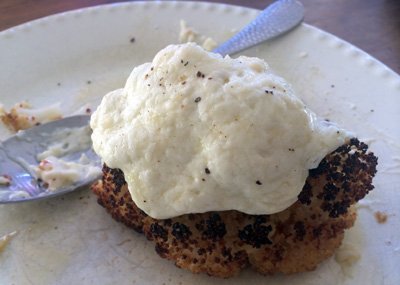 My dear friend and neighbor, Ronnie, recently turned me on to this recipe. She had returned from eating at the Domenica Restaurant at the Roosevelt Hotel in New Orleans. She raved about a cauliflower dish she had there.
So, of course, I had to give it a try. She was spot on! This is one of the best side dishes I've had in eons! It is already bookmarked as one of our "must-have" and "go to" sides. An instant family favorite! Thank you, Ronnie! xoxo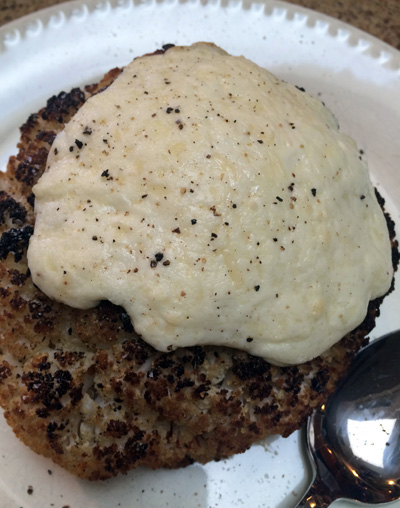 Roasted Cauliflower with Whipped Goat Cheese
Whipped Goat Cheese
4 ounces fresh goat cheese
3 ounces cream cheese
3 ounces grated Parmesan cheese
1/3 cup heavy whipping cream or half and half
2 tablespoons olive oil
Roasted Cauliflower
1 head cauliflower; whole, stem trimmed and leaves removed
2 1/2 cups dry white wine
1/3 cup olive oil
1/4 cup kosher salt
3 tablespoons fresh lemon juice
2 tablespoons unsalted butter
1 tablespoon crushed red pepper flakes
1 tablespoon sugar
1 bay leaf
8 cups water
Salt and freshly ground black pepper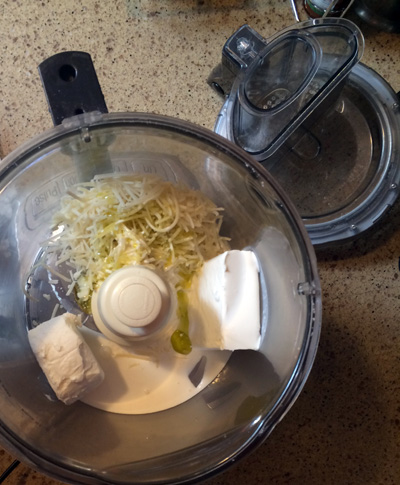 Whipped Goat Cheese: Blend together the goat cheese, cream cheese, Parmesan, whipping cream and olive oil in a food processor until smooth.
Transfer whipped goat cheese to a serving bowl.  Note: May made one day ahead. Cover and chill.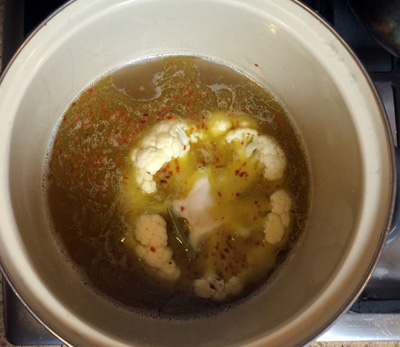 Roasted Cauliflower: Bring wine, olive oil, salt, lemon juice, butter, red pepper flakes, sugar, bay leaf, and water to a boil in a large pot.
Carefully lower in cauliflower, stem side up, into the pot and reduce heat, cover and simmer for 15 to 20 minutes or until a knife easily inserts into the center. Meanwhile, preheat the oven to 450 degrees.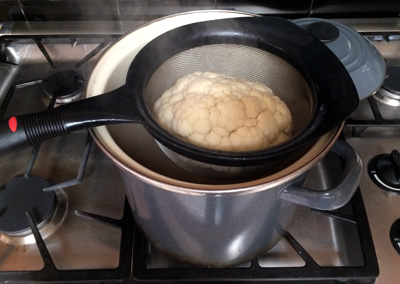 Using 2 slotted spoons or a spider, transfer cauliflower to a strainer and set it over the pot to drain well. Place cauliflower, top side up, on a rimmed baking sheet or roasting pan.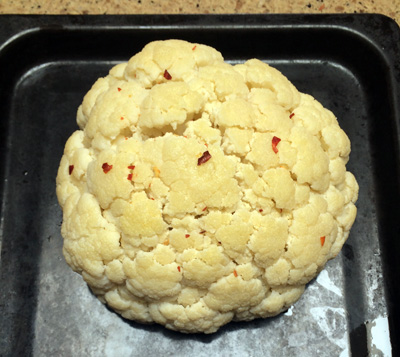 Note: May be done ahead to the point. Cover with plastic wrap and set aside at room temperature for up to 4 hours.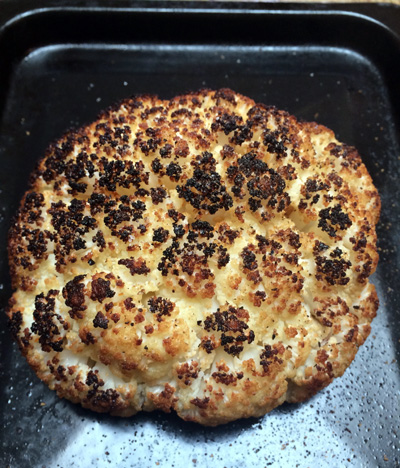 Roast cauliflower in the preheated oven, rotating pan halfway through for 30 to 35 minutes or until brown all over.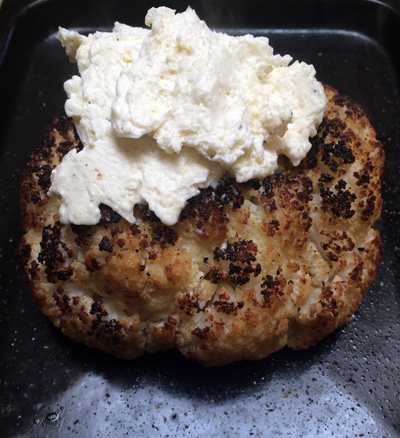 Remove from the oven and top the roasted cauliflower with 2 spoonfuls of the whipped goat cheese mixture. Return to oven for a minute or two, just enough for the cheese to melt.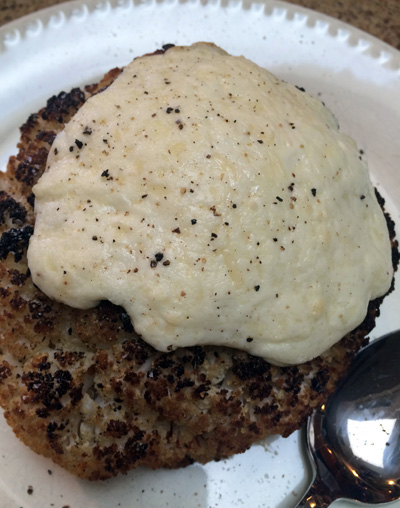 Transfer cauliflower to a plate and season with salt and pepper. Serve – passing the bowl with the remaining whipped goat cheese.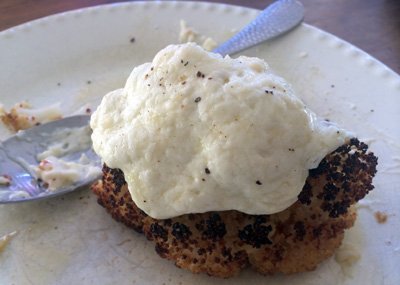 I promise it will disappear before your very eyes!
Serves 6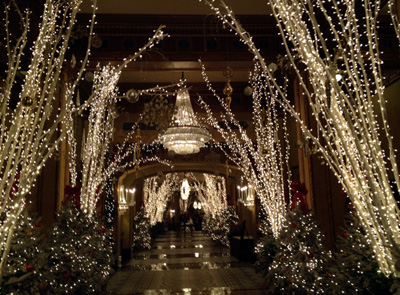 P.S.  Ronnie sent me this gorgeous photo to share with you. It is the lobby of the Roosevelt Hotel in New Orleans, all decked out for Christmas. WOW! Thanks again, my friend. xoxo