bacon candy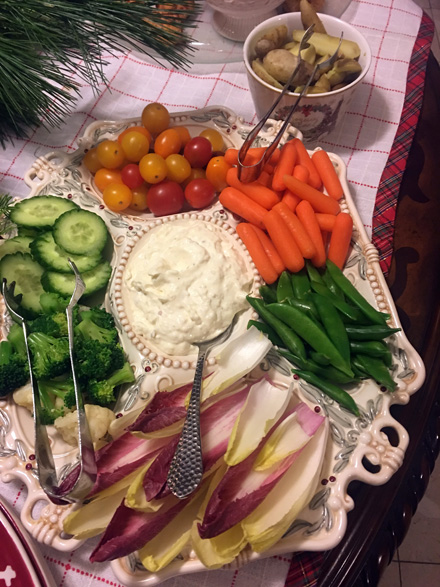 At last, the end of recipes from the 2016 Holiday Appetizer Pot-Luck.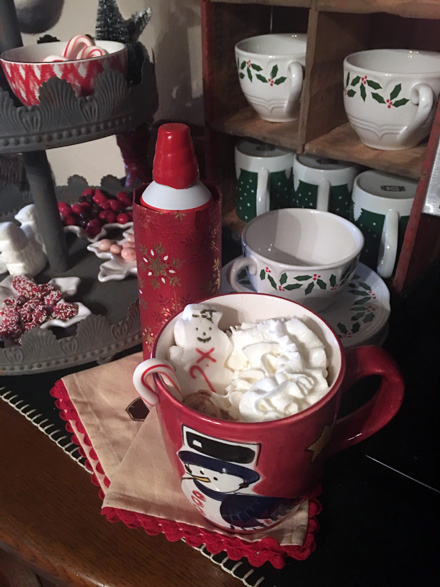 Marissa made my famous Caesar Dip, the recipe can be found HERE. Near the end of the evening, I set out bowls and platters of holiday sweets and desserts I'd purchased at Trader Joe's, alongside the coffee and cocoa bar.
Before I share the last recipe, let me tell you the joke I made up about it…
The original name for this recipe was Bacon Crack, which seems a bit crass, so I've since changed it to Bacon Candy.
I made the recipe the morning of the party. I tasted it and didn't think it was all that great. Come party time, I put it in the serving dish and told guests, "It's called Bacon Crack, but it's not all that it's 'cracked up' to be." Haha.
Funny thing was, everyone loved it. I tasted it again and they were right, it was boatloads better once it cooled completely and sat around for a few hours.
I apologize that it has taken a while to post the 10 recipes from a Christmas Eve Eve party. (To easily find them all in one place, just click on the link in the first sentence of this post and it will take you to them)
The good news is that here on the blog, 2016 finally ends and next week, 2017 begins!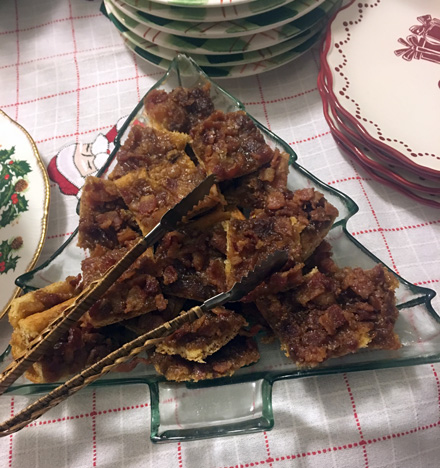 Bacon Candy
2 tubes refrigerated Pillsbury Crescent Dough
1 cup maple syrup, divided
2 pounds bacon, chopped and cooked until semi-crispy
1 ½ cups brown sugar
¼ teaspoon cayenne pepper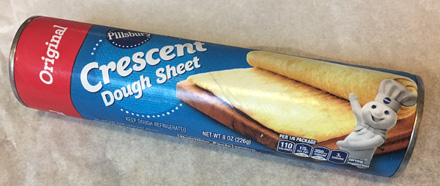 Preheat the oven to 325 degrees. Line a baking sheet with a Silpat mat. Open up the tubes of dough, unroll the dough, and lay them out on the Silpat, overlapping slightly and pressing together. With a fork, gently poke shallow holes throughout the dough.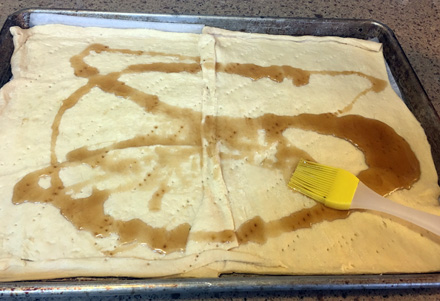 Brush the dough with half of the maple syrup.
Sprinkle with the cooked bacon. Drizzle the remaining syrup onto the bacon.
Place the brown sugar on a flat plate and sprinkle with the cayenne pepper, mix with a fork until the pepper is distributed throughout the sugar.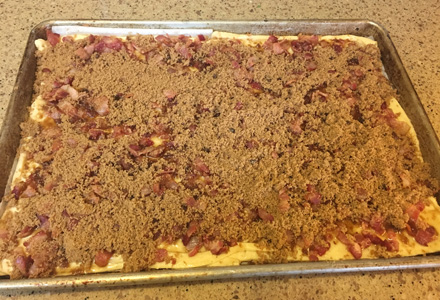 Sprinkle the brown sugar mixture over the bacon.
Bake for about 25 minutes or until evenly golden on top.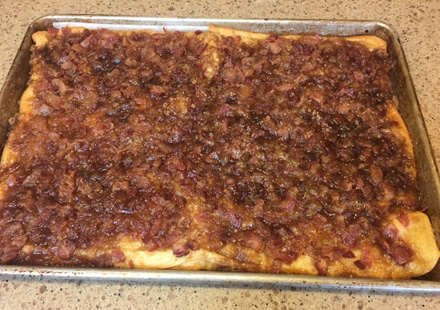 Remove and cool for at least 15 minutes, it will crisp as it cools. Cut into squares and serve at room temperature.
(Recipe may easily be cut in half)
Save
Save
Save
Save
Save