A++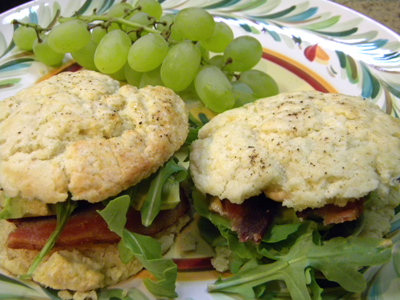 I call these A++ BLT Biscuits because we have both avocado and arugula. No actual lettuce to be seen. Although we need the "T" because if I was to call them BAT, no one would know what I was talking about… but say BLT, and it brings a smile to almost every face! My plan was to serve these as an appetizer at a party I had last Friday. As the time approached and I still hadn't cleaned the house or even taken a shower… this was the recipe that was sacrificed. I replaced it with something I had in my freezer but I still have all the purchased ingredients in my fridge.  What to do? Make the biscuits sandwich size instead of appetizer size and serve them for dinner to Dave and Marissa. Perfect, and both of them had smiling faces and tummies! Click on the chipotle mayonnaise below and it will take you to a previous post with the directions to make it. Lastly, I don't know if my gorgeous niece, Raina, reads this blog… but even if not, I send out a huge Happy 25th Birthday to you, Raina! xoxo
A++ BLT Biscuits
2  3/4 cups flour
2 tablespoons sugar
1 tablespoon plus 1 teaspoon baking powder
1  1/4 teaspoons salt
1 teaspoon baking soda
1 cup (2 sticks) unsalted butter, cold and cut into small pieces
1 cup buttermilk
1 tablespoon milk
Freshly ground pepper
2  yellow tomatoes, diced for appetizer-size or sliced for sandwich-size
3/4 cup chipotle mayonnaise
16 slices bacon, cooked crisp and then broken into pieces to fit biscuits
3 ripe avocados, peeled and thinly sliced
1 small bunch arugula
Preheat the oven to 375 degrees.
Place the flour, sugar, baking powder, salt, and baking soda in the bowl of a food processor and pulse a few times, to combine. Add in the butter pieces and using the pulse button, cut in butter until the flour mixture looks like it has flour-covered small peas throughout. Pour in the buttermilk and pulse just to combine, do not overmix. The dough should NOT form a ball.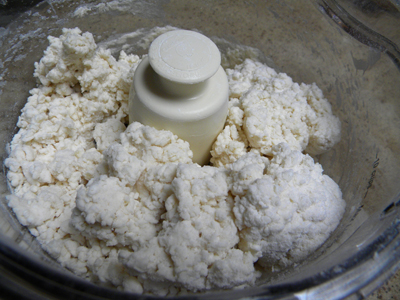 Dump out the crumbly mixture onto a floured surface.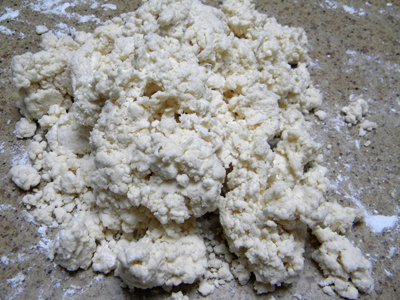 Use floured hands to bring the dough together and then pat it into a round that is 1/2-inch thick.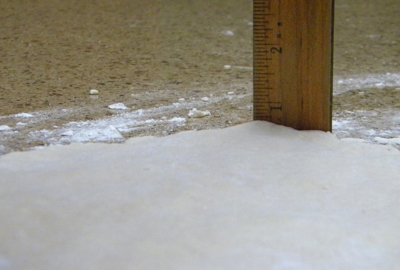 Using a 1-inch-round cutter for appetizer size, or a 3-inch for sandwich size; cut out biscuits; place on a baking sheet.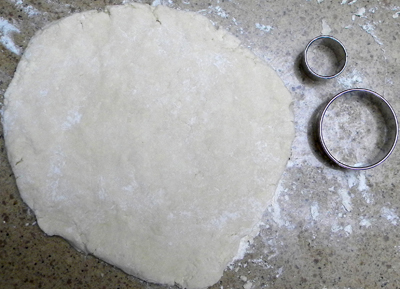 Brush tops with milk and sprinkle with pepper; bake in preheated oven until golden, about 15 minutes.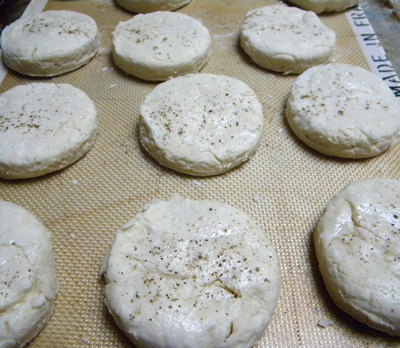 Split biscuits. Spread each with chipotle mayo, a tomato slice, a couple of slices of bacon, avocado slices, and arugula.
Makes 34 appetizer-size or 12 sandwich-size