a book and a salad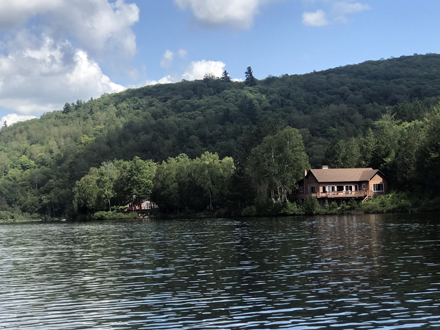 I'm still in Quebec at Kim and Paul's dreamy lake house. I haven't been posting regularly because, well, I'm on vacation and because I've been obsessed with reading a book I found on the shelves here. I finished All The Light We Cannot See yesterday afternoon. My dreams have been filled with it since the day I picked it up and last night was no exception. Many of you have probably already read it since it came out nearly four years ago. I'm usually behind the curve when it comes to books. I highly recommend it if you're looking for a new read.
Now that I have my nose out of the book and my head out of the clouds, here is the salad recipe I promised you last week. Oh, and there is a mouse update at the bottom of this post.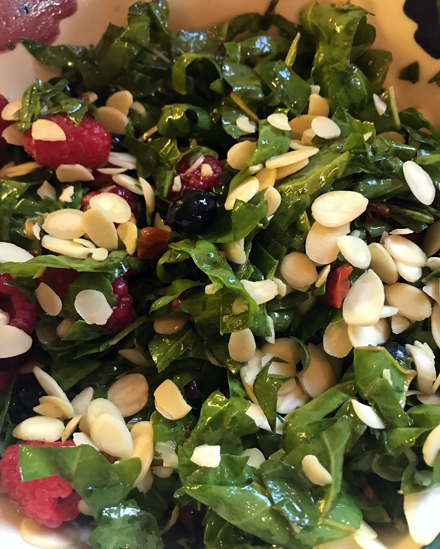 Summer Kale Salad with Berries
1 bunch Kale, washed and spun dry
1 ripe avocado, peeled and diced
4 green onions, diced
Juice of 1 lime
2 tablespoons olive oil
1/4 teaspoon salt
1 ½ cup blueberries
1 ½ cups raspberries
1/2 cup sliced almonds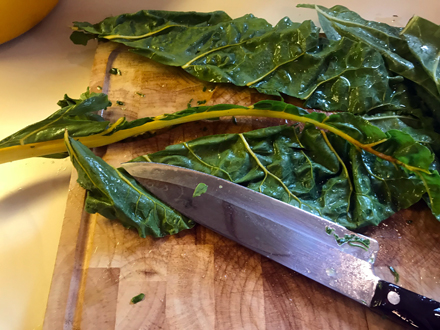 Remove ribs from kale leaves. Stack the kale, roll it into a cigar, and slice. Gather sliced kale into a ball and chop it into small pieces. Place in a large salad bowl.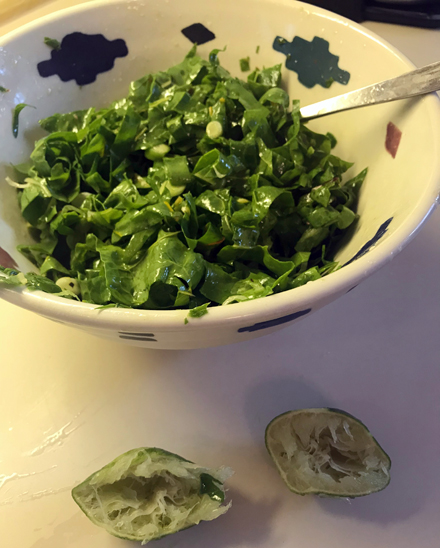 Top with the avocado and green onion, drizzle on the lime juice and olive oil and sprinkle with salt, toss well.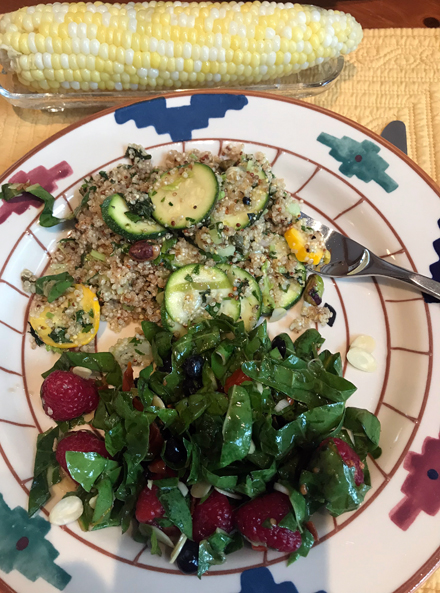 Add blueberries and raspberries and gently toss. Place in refrigerator and chill for 20 minutes. Sprinkle with almonds and serve immediately.
Serves 4 to 6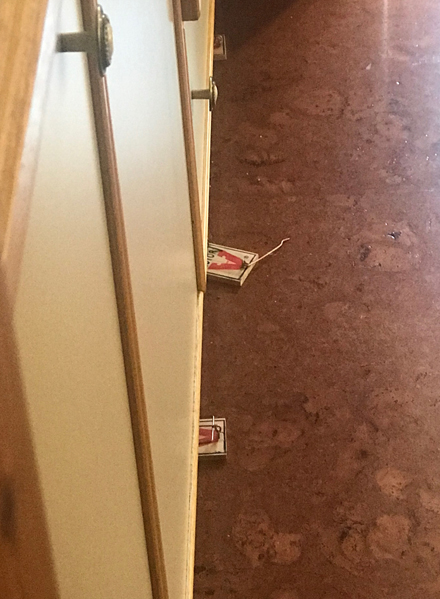 In my last post I told that we had another inhabitant in the house, a little mouse we had seen scurry around each evening. We set out traps and I did not wish to be the one to come out and find him. The next morning, I could hear activity in the kitchen. I waited about 15  minutes to come out. When I did, I came around the corner into the kitchen and saw that a trap had been sprung but could not see a mouse in it. I thought it was safe to go forward, but as I rounded the corner more … there it was, in the trap! Dang, it! I yelled up to Kim because I knew it was she that had been up. She said she saw it but was still getting up the nerve to take care of it.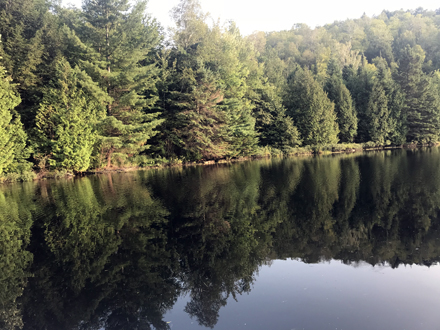 Since then, we've trapped five more little devils. Aw, the joys of living in the woods.