quinoa in Canada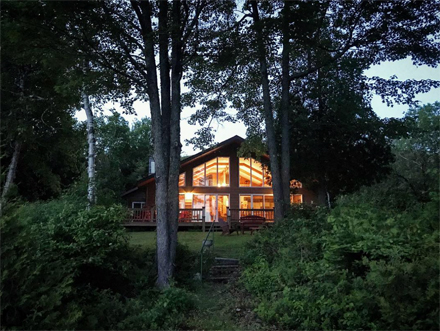 photo credit: Cody Howard
If you're like me, sometimes you look at your smart phone in complete awe. We walk around with a computer in our pockets. No longer do we need a watch, a camera, an encyclopedia, a dictionary, any array of how-to books, a landline, and the list goes on.
And no longer do I tear out pages from magazines in doctors' offices. Yes, I'm sorry to admit that I was one of those people. Now, I just whip out my phone and snap a photo of that recipe or article I must have.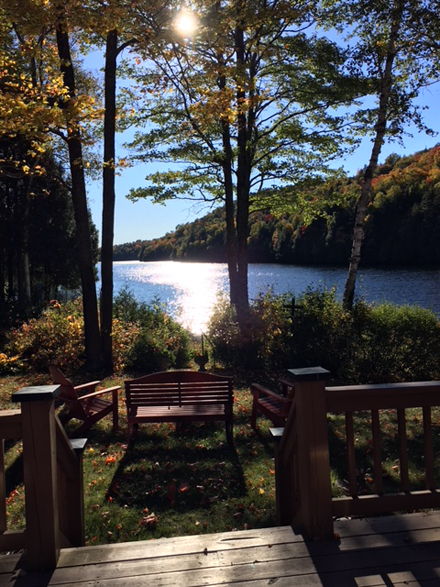 photo credit: Debby Gooding
The following recipe is inspired from one such photo I took during a recent visit to a doctor's office. I don't recall the magazine, probably a celebrity weekly or women's monthly, since those are the magazines I usually gravitate towards in that situation.
I'm in Quebec Canada with Kim Howard and her dear friend, Debby Gooding, at Deer Lake, which is the Howard Family's gorgeous Canadian retreat. Click HERE to read more about it in this posts from my last visit in July, 2013. One of my favorite things about this magical place is all the vintage vibes.
I'll post the recipe for the salad you see pictured with the quinoa in my next post.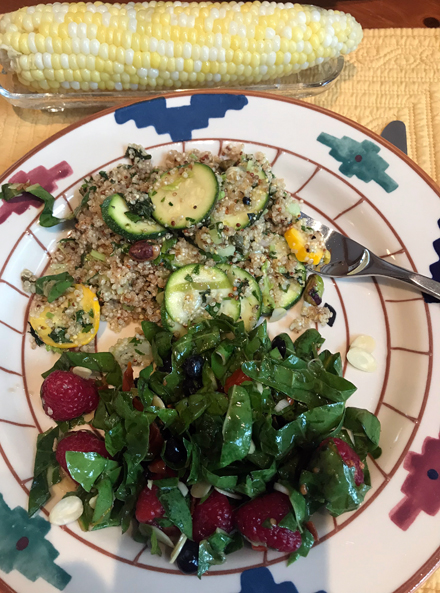 Summer Squash-Quinoa Salad
Vinaigrette
Zest and juice of 1 lemon
3 tablespoons whole-grain mustard
3 tablespoons capers, rinsed and dried
1 shallot, peeled and finely diced
Salt and freshly ground black pepper
1/2 cup olive oil
Salad
1 cup quinoa
1 small yellow summer squash, thinly sliced on the diagonal
2 small zucchini, thinly sliced on the diagonal
1 cup Italian parsley, roughly chopped
1/2 cup fresh mint leaves, roughly chopped
4 leafy center stalks celery, thinly sliced
1/2 cup roasted salted pistachios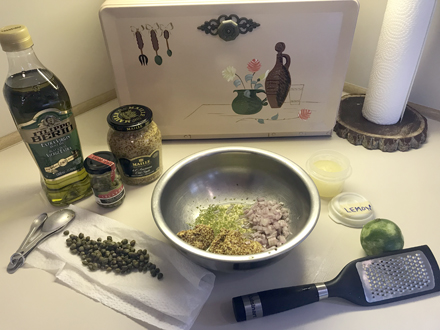 Vinaigrette: In a large bowl, whisk together the lemon zest and juice, mustard, capers, shallot, ½ teaspoon salt and ¼ teaspoon pepper until well blended.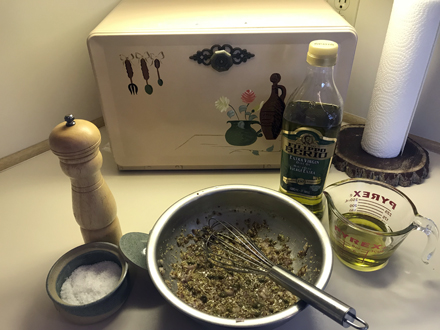 Slowly whisk in the olive oil to emulsify.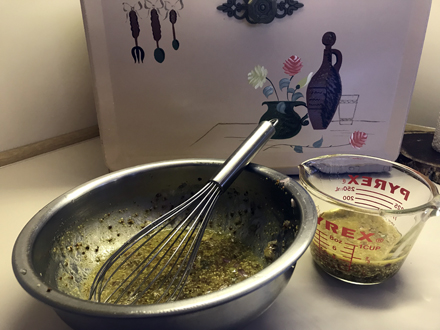 Set aside ½ cup of the vinaigrette; leave the rest in the bowl.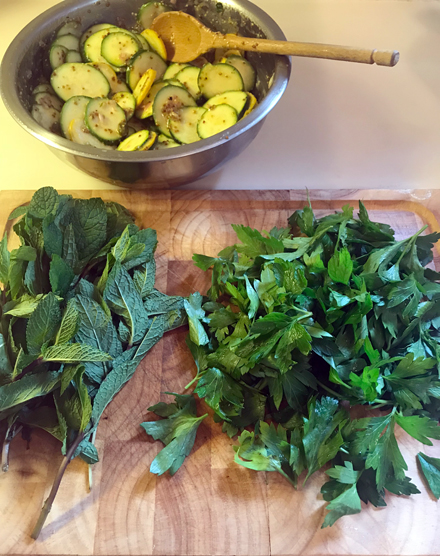 Salad: Add the sliced squash to the bowl of vinaigrette and set aside.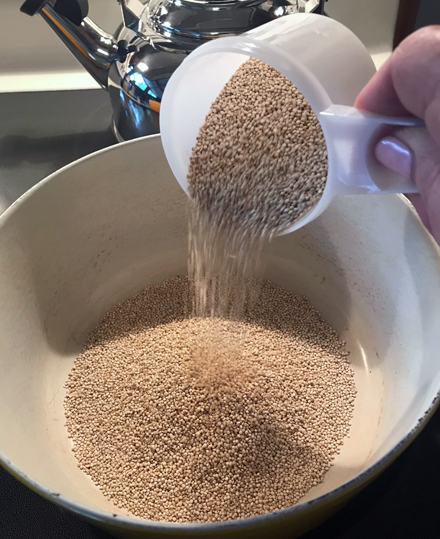 In a dry medium saucepan over medium heat, toast the quinoa, stirring occasionally until lightly toasted for 4 to 5 minutes.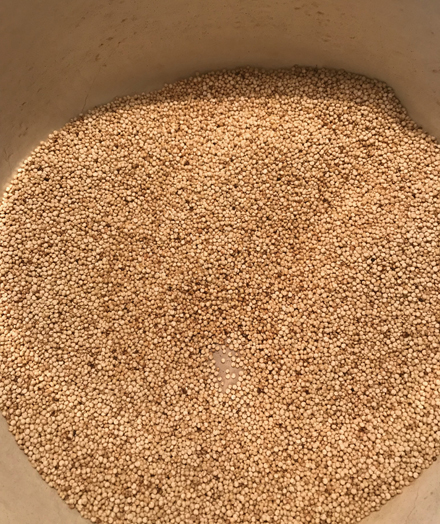 You will hear it lightly popping.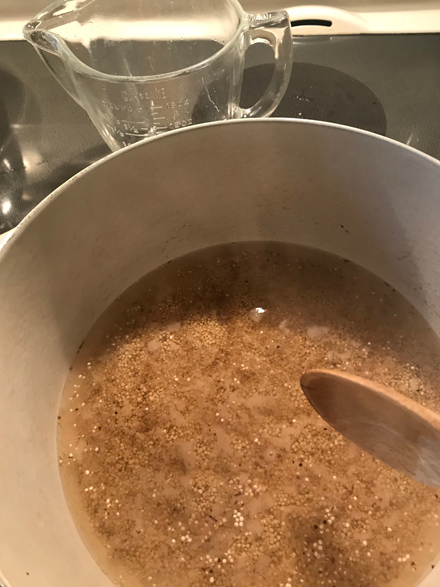 Add 1 ½ cups water and bring to a low boil. Reduce heat to a low simmer, partly covering the pan, for 10 to 12 minutes or until the water is absorbed. Remove from heat, cover tightly, and let sit for 3 minutes.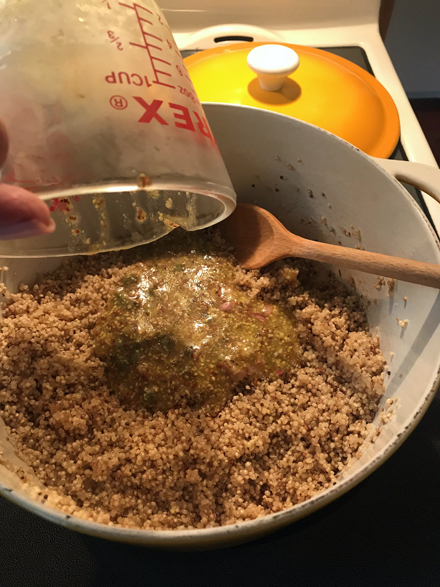 Remove cover, stir in the reserved ½ cup vinaigrette and let cool.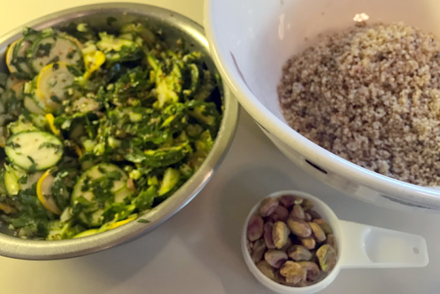 Just before serving, stir the parsley, mint, celery and cooled quinoa into the bowl of squash. Sprinkle with the pistachios, stir again and serve immediately.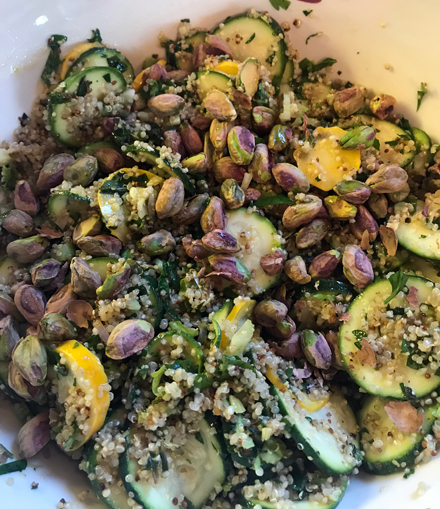 Serves 4 to 6