stupid funny
http://cinziamazzamakeup.com/?x=viagra-generico-50-mg-prezzo-a-Milano by Linda Hopkins
http://cinziamazzamakeup.com/?x=comprare-levitra-online-sicuro-Basilicata Do you want to hear a funny-stupid story?
cialis prescription Yes?  OK, here you go…
click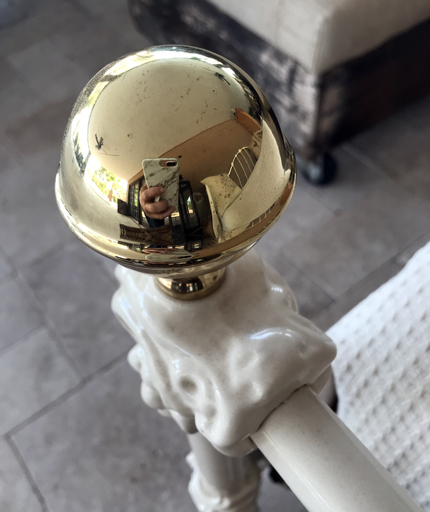 one day delivery generic cialis Last week I showed you the indoor daybed that I turned into an outdoor patio daybed. It has a twin mattress that I had ordered an outdoor cover for. (I'm going to be talking about two types of mattress covers here – the standard white cotton mattress covers we use for all beds and a special outdoor burlap mattress cover that basically encloses the mattress for outdoor use. Try to follow along and not get lost in all the "mattress cover talk.")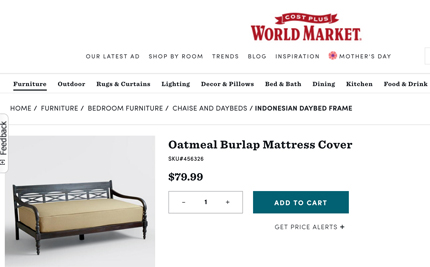 While waiting for the outdoor cover to arrive, I went to Home Goods (LOVE HOME GOODS!) and purchased a thick and plush cotton mattress cover to make the bed extra soft and cozy.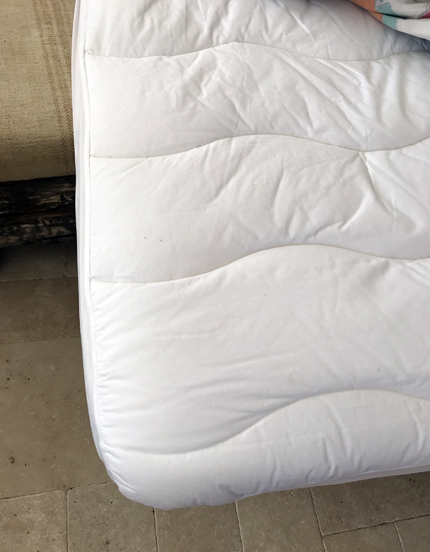 I was so excited when the outdoor mattress cover arrived…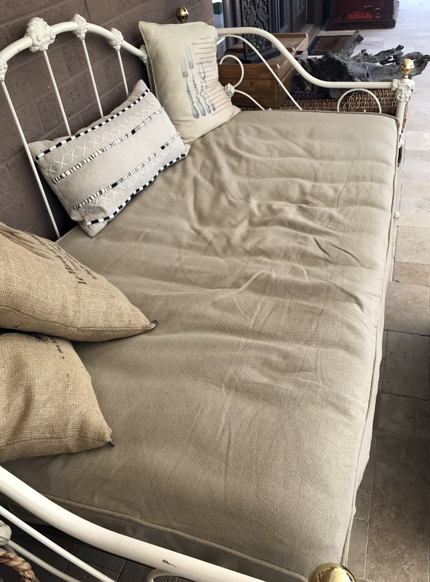 …until I noticed that the bulky, extra soft, thick and plush cotton mattress cover showed through and did not look good at all. In fact, it looked downright awful. Boo!!!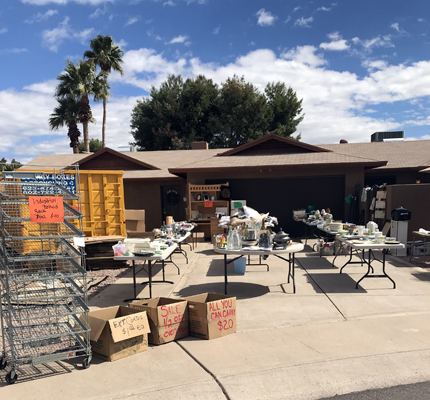 I knew what I needed to make it work. I needed fitted twin sheets to go between the two mattress covers. Problem is I had gotten rid of all unneeded sheet sets in the garage sale last month. Dang It!
A few days later, I was working on an outdoor closet that had stacks of boxes from when I moved in back in November. I cleared it out and put items in my car to take to Goodwill. On my way to drop those items off, I stopped at Costco. The entire time, cursing the fact that I'd need go into Goodwill to buy fitted twin sheets while, at the same time, donating more valuable items. All the while, I was mulling over an imaginary scenario in my head – how I would love to ask if they would be willing to give me a couple of fitted sheets for all these items I was donating. Knowing full well that the answer would be no and it was ticking me off! Absolutely Ridiculous, I know!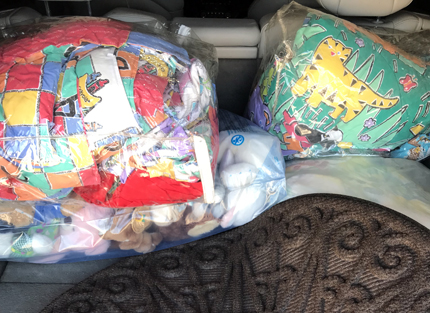 Anyhow, I opened the back of my car to load up my Costco purchases – such as the doormat seen in the foreground in the photo above – and it wasn't until that very moment that it hit me – I was donating twin bedding sets! Three sets of them!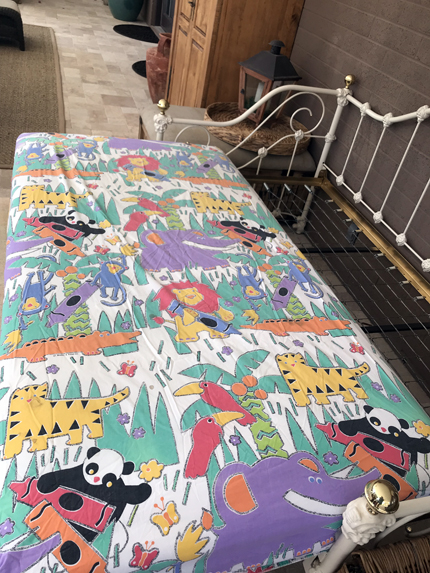 Three twin sets that I could just take the fitted sheets from before giving them away!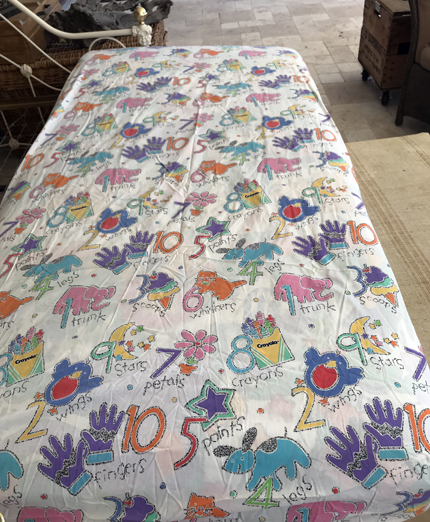 How enormously stupid is that?!?! I actually laughed out loud at myself in the Costco parking lot.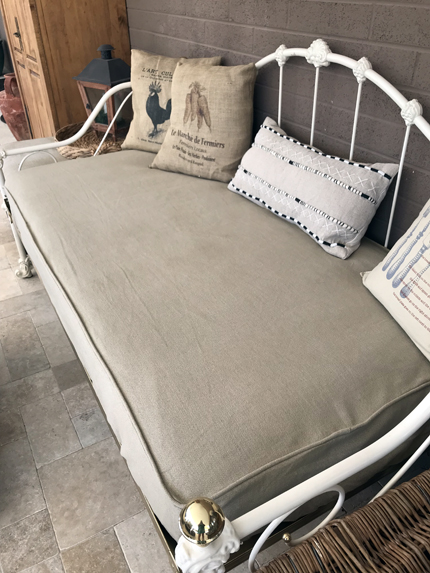 All's well that ends well because the daybed with the cozy cotton mattress cover, with the two sweet and sentimental fitted twin sheets and with the wonderful outdoor burlap mattress cover, looks absolutely fabulous now.