ramdon weekend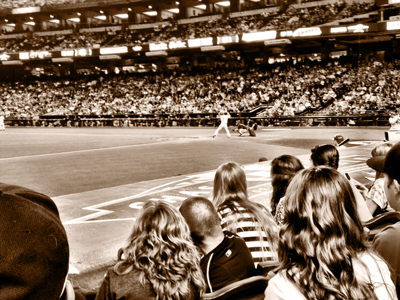 I've only cooked one night, my dad's birthday dinner, in over a week! That is so NOT like me, it's such a rarity that it has probably been 3 or 4 years since it last happened. Well, if you exclude out-of-town vacations, that is.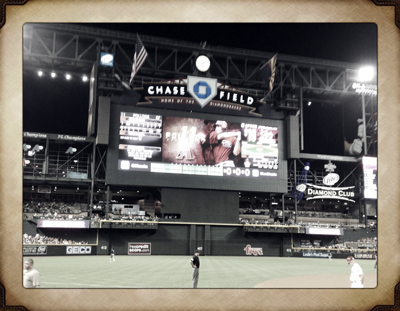 What I'm trying to tell you is that I have nothing to share with you, recipe-wise. But I still have a few things to show you – Baseball. Gardening. Shopping! All of the photos were taken with my iPhone, the top two, were with a special camera app that I cannot recall the name of.  Marissa, will you please help me out with the answer?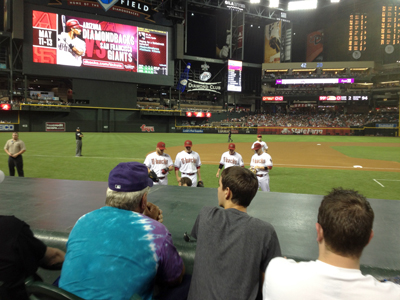 I'll begin with baseball. Dave and I went to our first Diamondbacks game of the season. We split season tickets with 8 or 9 other people. They are great seats in the third row behind the DBacks dugout. It was a total bust of a game though. Our guys lost to the Braves for the second night in a row. We left in the top of the 8th when the score was Braves – 7 and DBacks – a big fat ZERO. The final was 9 -1, Ouch! Let's move on to something more pleasant, shall we? Shopping!
On Thursday, Peggy and I made our monthly trek to Sweet Salvage and I found several treasures. My favorite is this basket. I love the worn leather detail.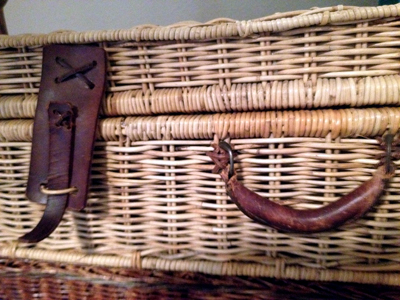 One of the hottest things in decor right now is wicker and rattan baskets with stenciled numbers, fashioned after vintage baskets from France.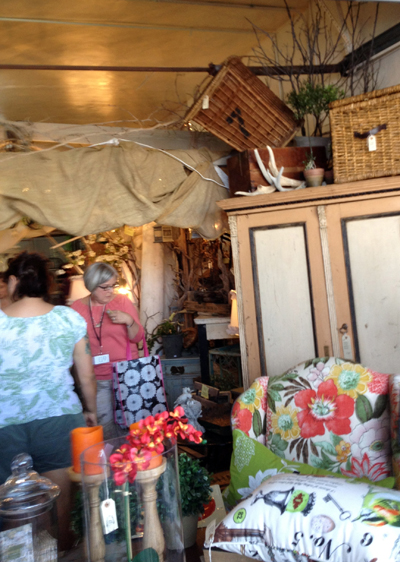 Check out the one on top of the armoire at the Sweet Salvage sale. As I was standing in line to pay, I spotted a large wicker basket hiding under a table and snatched it up at the very last minute.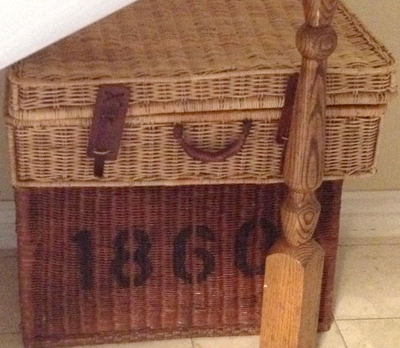 The moment I arrived home, I dug through my craft supplies and found the number of stencils and almost instantly increased the value of my $19 basket to around $50. Seriously, that is was the price tag was on the #7 laundry basket at the sale – $50!  My new baskets are currently living under the stairs. I am not sure if this is to be their permanent home, but it works for the moment.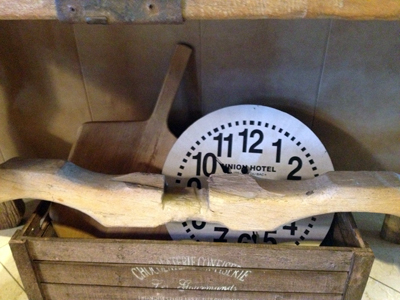 The breadboard and clock face, I bought, are now tucked into a crate under the sofa table in our family room.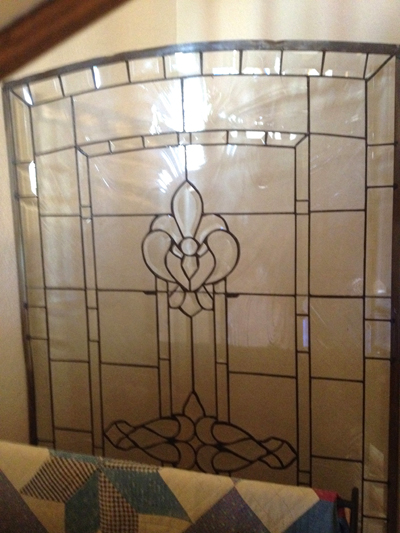 And I seriously have no idea why I had to have this 5-foot tall lead glass window or what the heck I'm going to do with it! Any ideas from you creative people out there?!?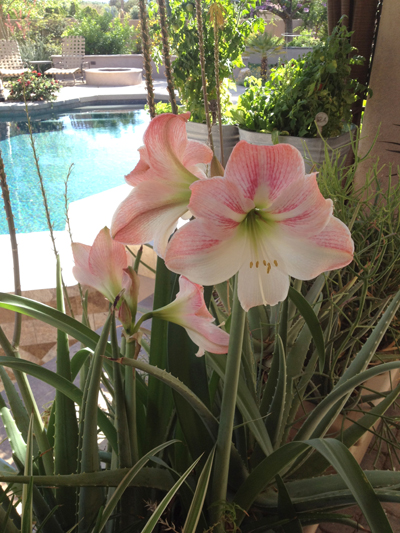 On to gardening – I am so excited about two recent developments right outside my kitchen window. The first is quite obvious – these gorgeous amaryllis opening up! The second, in the background, my tomato plants in the double wash bins that I coincidentally found a Sweet Salvage a couple of months ago.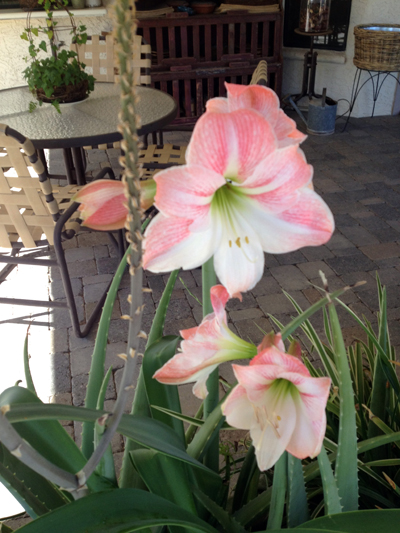 Five or six years ago, I planted the amaryllis bulbs in with the succulents after they had bloomed at Christmas. Each year, I am surprised when they bloom. I just forget they are there and since they are associated with Christmas… well I just forget. Turns out this is exactly when they should be blooming.  Here is what I found out, with a little Google research:
Amaryllis are widely sold in the winter months for their ability to bloom indoors. In South Africa, plants of the genus Amaryllis belladonna are known as March lily.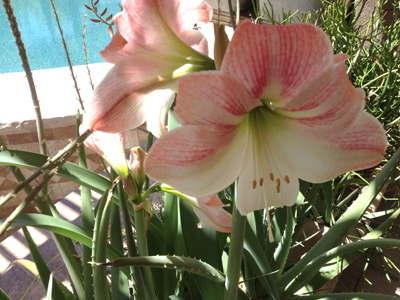 Makes perfect sense. The forecast for today is 100 degrees – kinda like South Africa!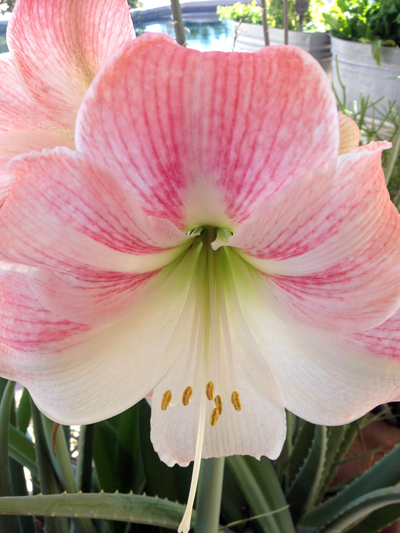 And the heat is helping my tomatoes to ripen quickly too.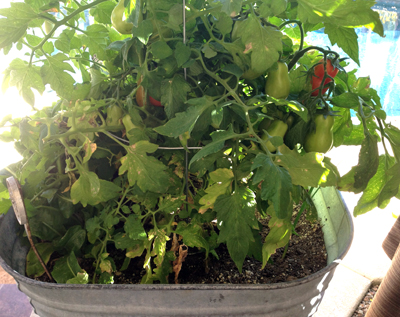 Have a lovely Saturday. I am off to have lunch with my girl, Tram, so she can share her Paris vacation pictures!  Then to dinner with Dave and some of his colleagues, to celebrate the end of tax season. Still, no time to cook!