Party Week!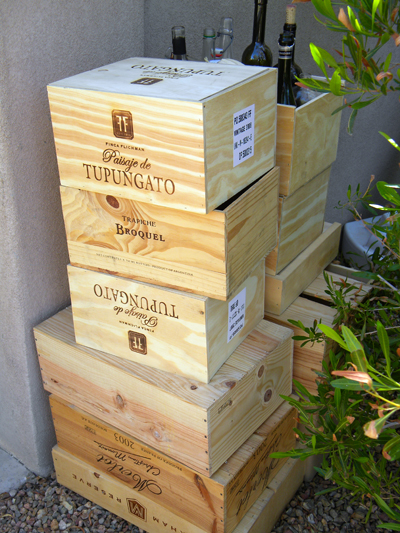 And it has begun… the major party prep for my Dad's 1931 Speakeasy-themed 8oth birthday party! Not certain how many, if any, recipes I may get up this week, but I will be keeping you up to date on the party preparations. Today's tasks; find, get out and clean all of the glasses, dishes, bottles, and party decor. Out of that list, "finding" is the hardest part! I have SO much stuff and it is stacked, stored, and stashed all over this house. The good news is that I don't have to rent anything, the bad news, is I have to find it first!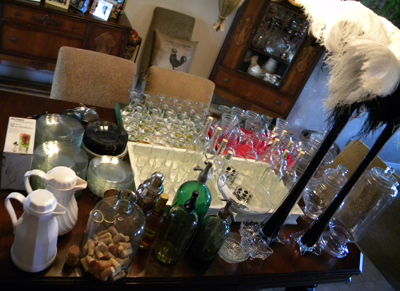 At the top of the page are a few of the crates and empty liquor bottles that are part of the "entry decor." Directly above are some of the glasses, plates, ashtrays, water bottles, seltzer bottles, carafes, etc., that I've hand-washed and stacked, along with a couple of the feather centerpieces. The rest of the glasses are in the dishwasher at present. And below is the poker table and stacks of playing cards, dice, and empty cigar boxes that will serve as both table decoration and use for actual card games. Though I might have thought of introducing online casino games to my dad and his friends for the party, something similar to oxi.casino/pt-br/ probably, I doubt these old people can keep up with the new technology. It might be better if they stick to their old way.
Planning a party can be tiring, but I would like to see the smile on dad's face when he takes in all the preparation I have done. There are still multiple things to plan and execute. Let's hope he has a bang on his special day.