not quite ready
I'm still working on the photos for part three of the house tour.  It is so difficult to get the lighting right! In the meantime I want to share a minor victory with you. A first-world problem sort of victory.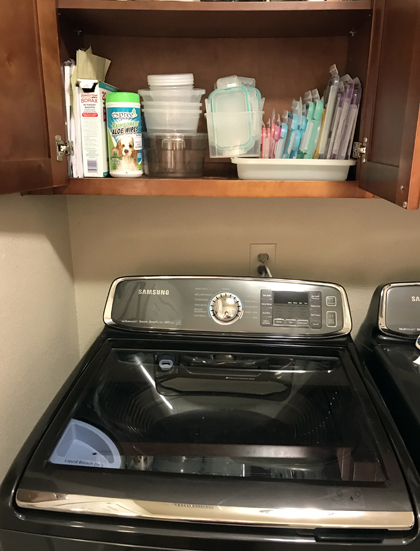 When I moved in, I bought a new washer and dryer. Dave used our old set for a rental he is bought.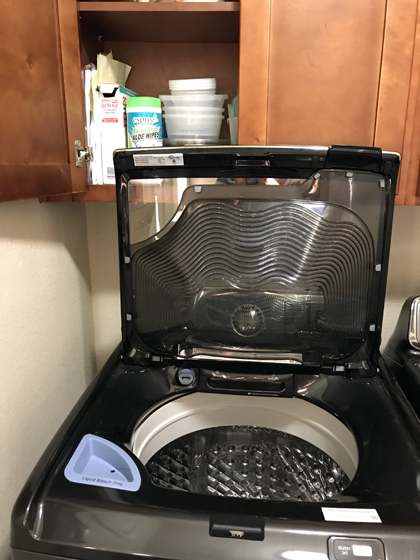 I am happy with the new machines, but I had a little annoyance each time I put in a load of wash. Logically, the laundry soap and fabric softener sheets were in the cupboard above the washer. The problem was that the lid of the washer interfered with the doors on the cupboard. I warned you, it's a small problem!
Last night, I found the solution at Home Goods. People, I know I'm not the only one obsessed with Home Goods, am I right?!?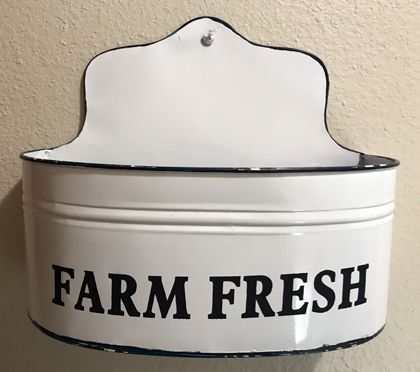 Anyhow, the area of the store I always hit first, is the clearance aisle. It was there that I found this porcelain cutie for $5. I knew instantly that this would fix all my worldly problems! OK, not all, but this one little pain in the rear, for certain.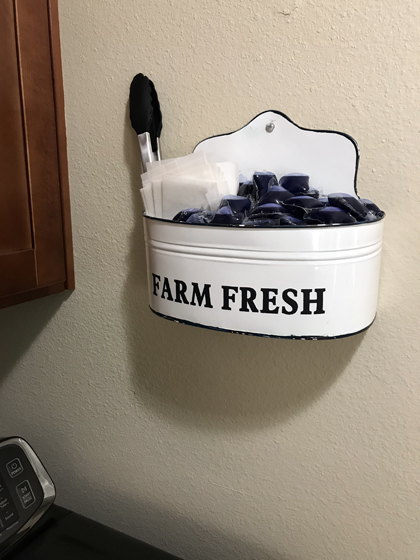 I nailed into a stud in the wall, filled it with the dryer sheets, laundry pods… and a pair of tongs.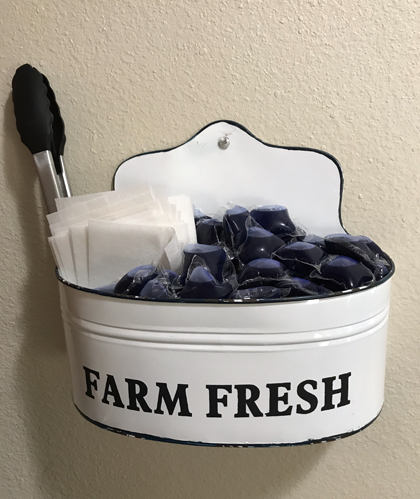 Why the tongs? Well, I've recently learned that I have short arms. I went all my life without knowing about this physical deficiency of mine. The washer basin is so deep that I can't reach the bottom to pull out the clothes. I know, another first-world problem … thankfully with an easy solution, kitchen tongs!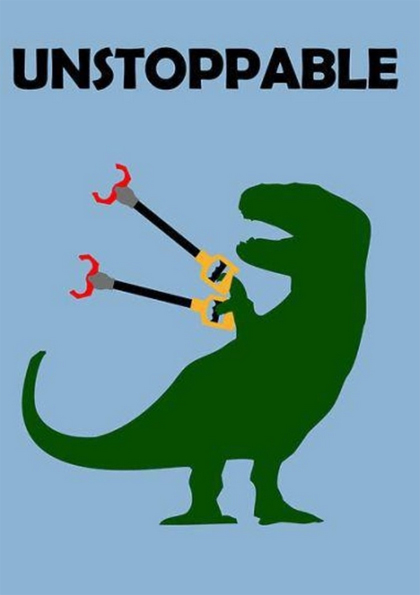 There you have it. You can put up with the little annoyances of life, or find solutions. Your choice.
Plus the added bonus of: More. Cupboard. Space!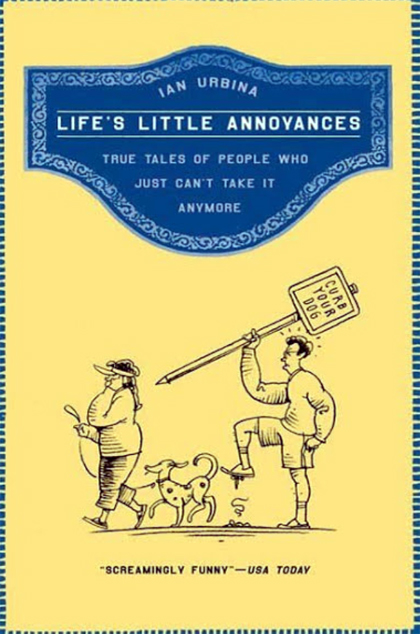 Oh, and I found this book while looking for images… think I might need it!