My fabulous veteran contractor, Cody Howard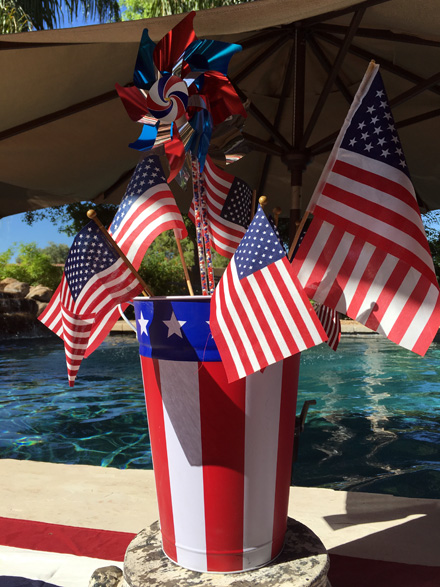 Happy Veteran's Day to all the wonderful veterans who have served. I thank you for your service. I especially thank a veteran who is close to my heart, Cody Howard. Cody is the oldest son of my dear friend and colleague, Kim Howard. Former Marine Sergeant Cody Howard served from 2002 – 2006. His service took him to Fallujah, of all the frightening places in the world! Thank you, Cody, and thank you to the entire Howard family who sacrificed during those sleepless and anguish-filled years.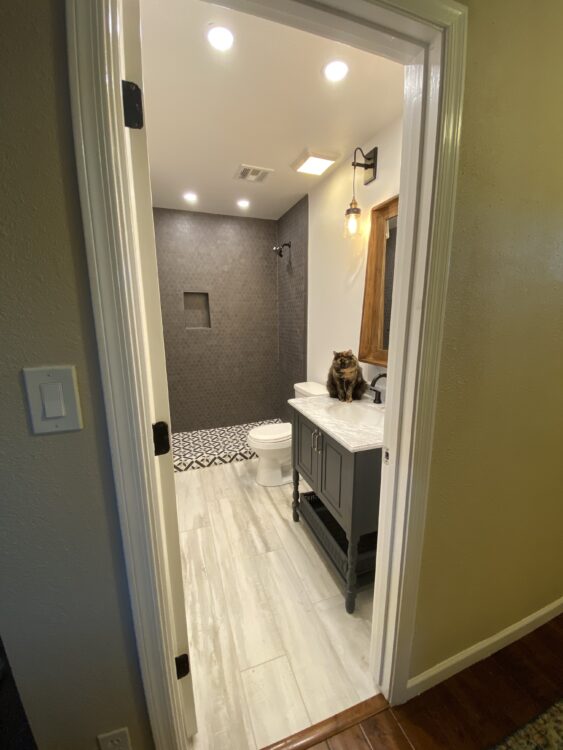 I promised an update on the new bathroom that Cody put in. The glass shower doors won't be installed until later today or tomorrow, but since I want to honor Cody today, well, today is reveal day.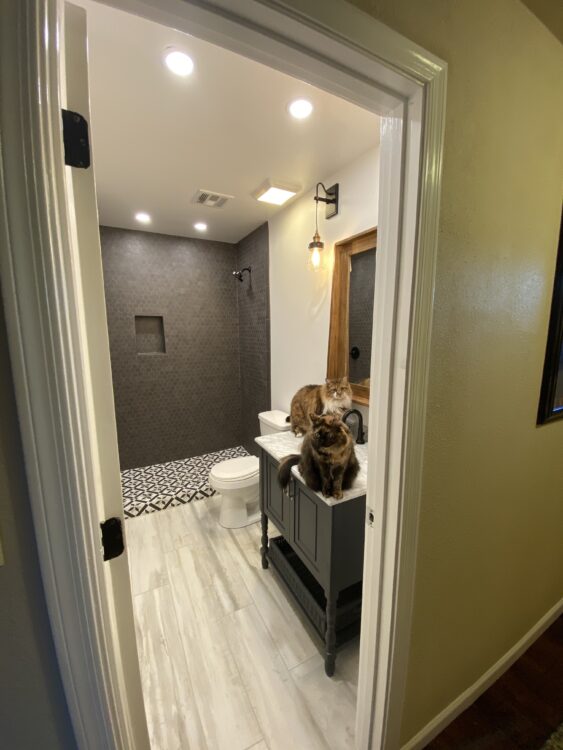 It's amazing how whenever I go to take photos, the cats show up and want to be the stars!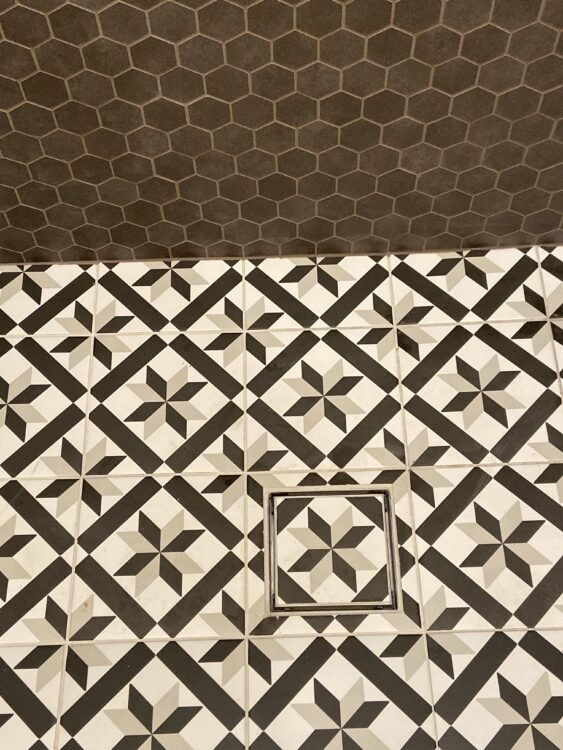 I love it all, but one of my favorite features and a complete surprise is the shower floor drain. Isn't it beautiful how the drain disappears into the tile? Thank you, Cody, for adding that extra-special unexpected touch!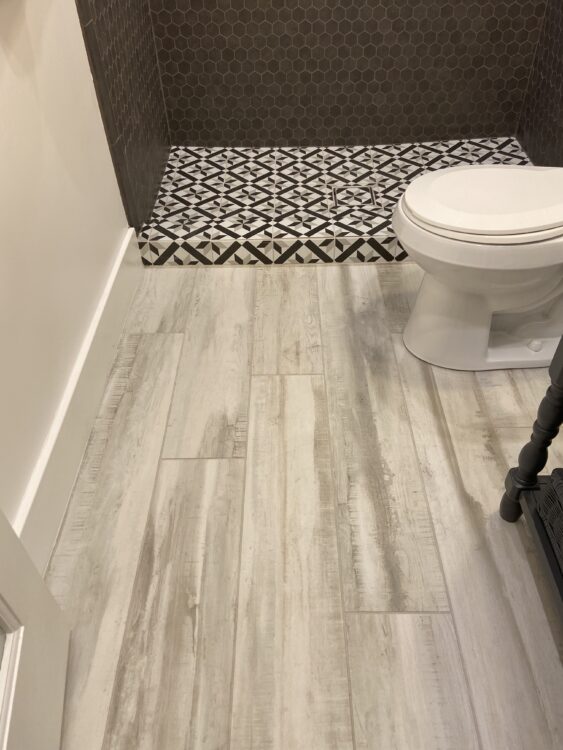 The porcelain wood-like tile floor, shower wall tile, and shower floor tile are from Floor & Decor. My son, Connor, helped me pick it out.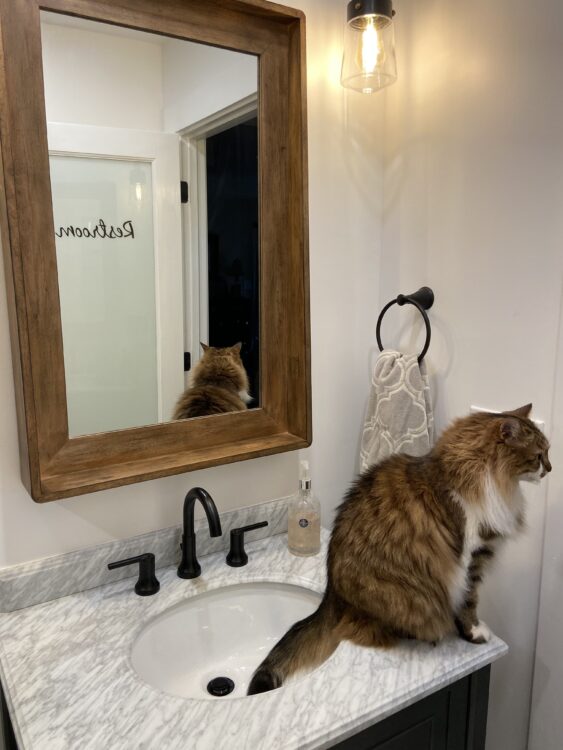 Cody's wife, Chanté, turned me on to the fabulous mirror with a shelf from Target.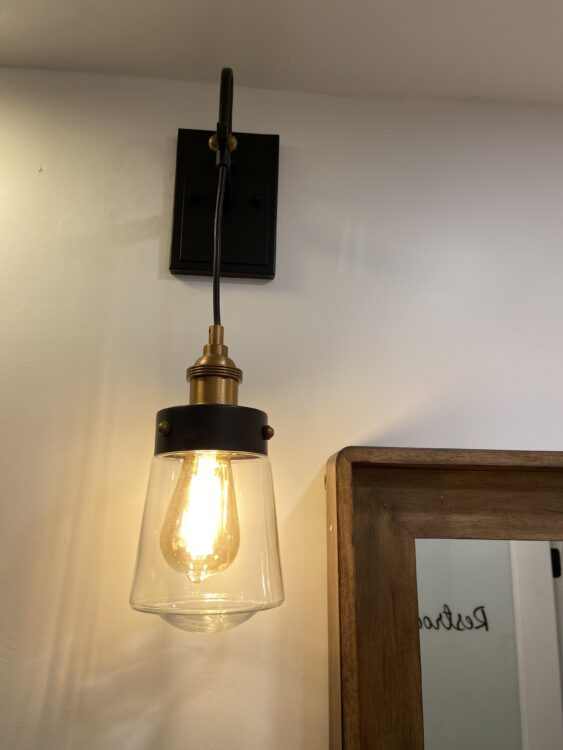 Chanté also suggested I look at Wayfair for pendant lights. I need to get myself to Home Depot and get Edison bulbs without the yellow tint though.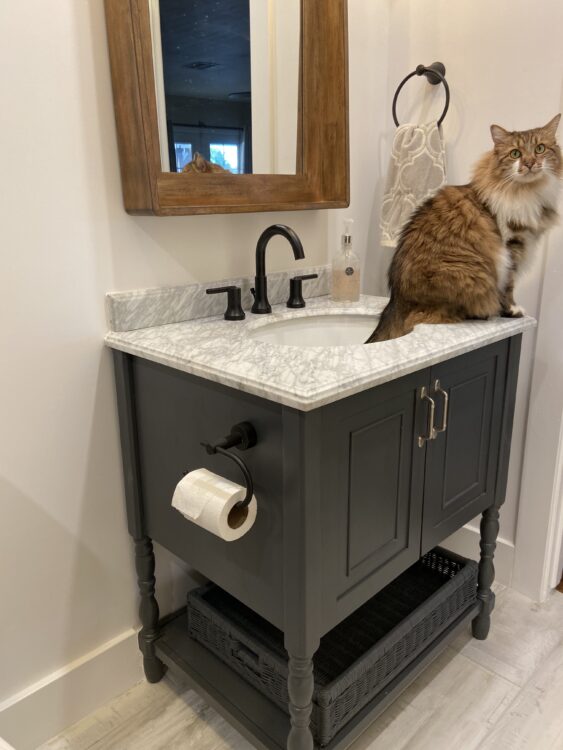 Speaking of Home Depot. That is where I found the vanity and the shower and sink fixtures.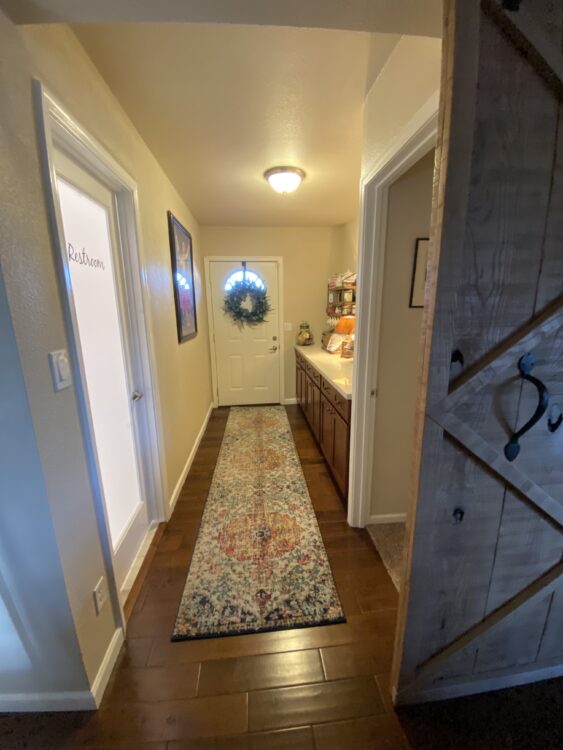 So yeah, I'm totally thrilled with the remodel. I love that the bathroom no longer opens into the breakfast room.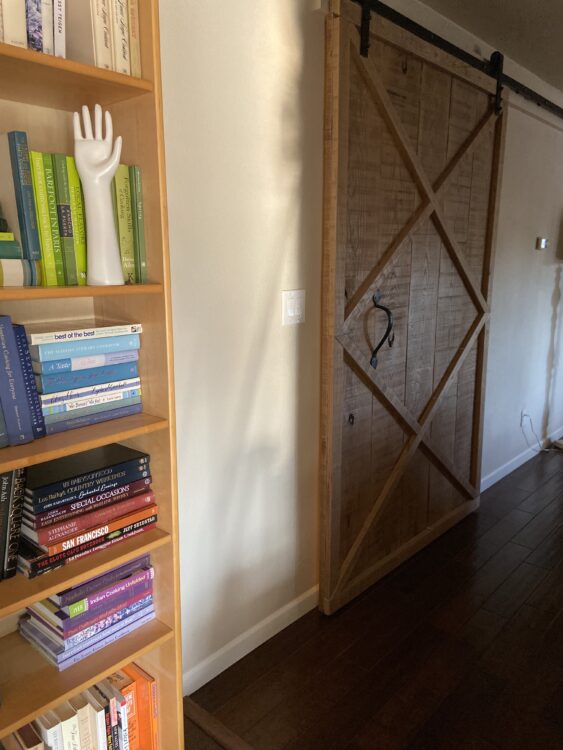 It now opens into the guest room area. And, of course, the barn door that Cody built for me last year, provides the "guest quarters" with complete privacy.
Thank you, Cody. You are simply the best!