Happy 89th, Dad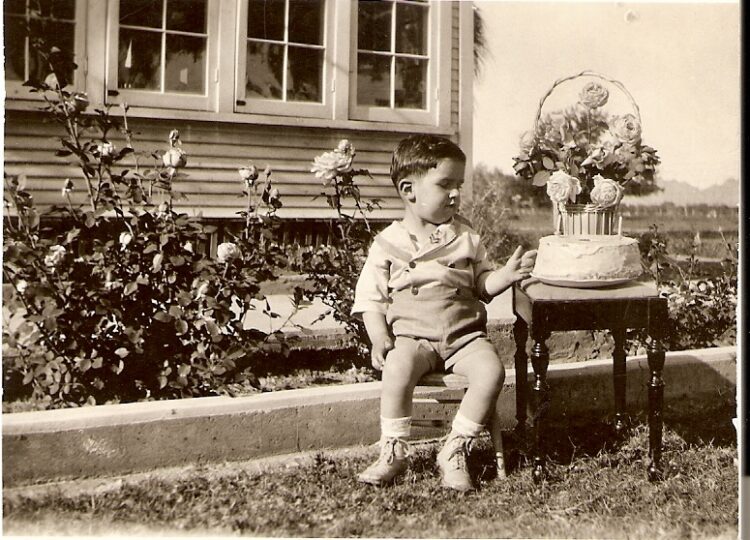 My dad's 89th birthday was last Saturday. Just as Easter was strange and different, so was this celebration. It was a far cry from the big Speakeasy Birthday Party we threw him for his 80th birthday. The photo below with Marissa and her Papa is one of my favorites from that day. Happily, I was able to find a way to make this year special with surprise guests.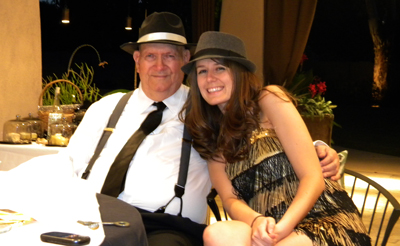 My sister-in-law, Teresa, and her four sons all live in Idaho and Washington state. They moved there in the early 90's, several years after she and my brother divorced. I arranged for all of them, along with Marissa and Jeff in Austin, to Zoom with my dad. His first experience with Zoom, was only the week before, on Easter Sunday when I brought him his food and he was able to see Marissa and Jeff. He was so happy and touched that everyone came together for this birthday, even if only virtually.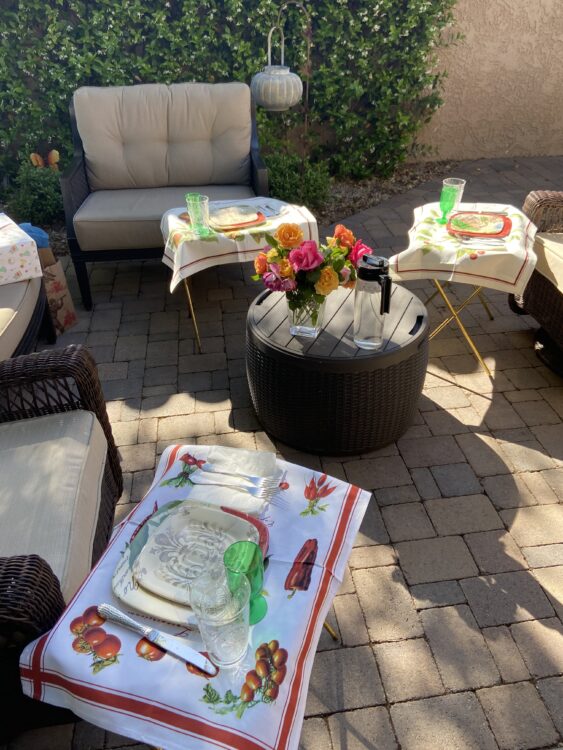 Since we still aren't able to gather, I set up a social distancing dinner on his front patio. Connor and I brought the large swivel/rocker chairs from the back patio to the front and then we used a tape measurer to be sure that those two chairs, along with the loveseat and couch from the front were all more than 6 feet from one another.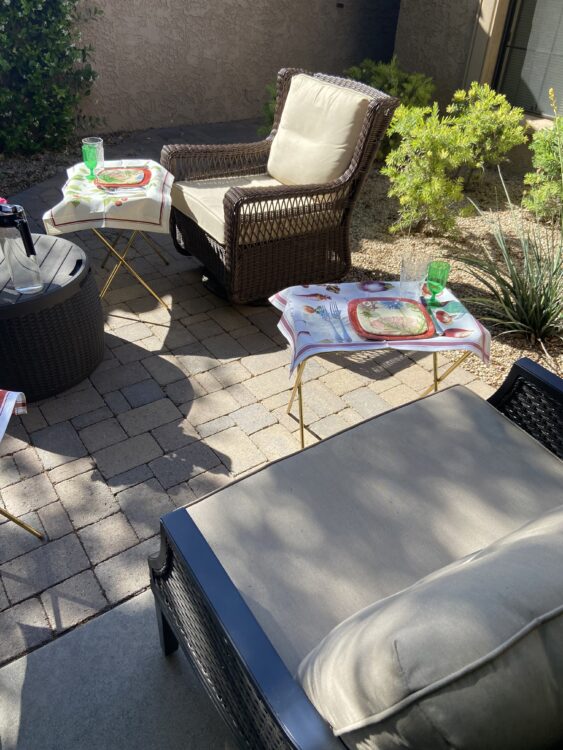 I brought everything else from home, including the dishes, plastic drinkware, flatware, napkins, serving pieces, water pitcher, individual "tablecloths," which were actually oversized napkins, and the vintage TV trays you see below. I scored those at Sweet Salvage several years ago. They are really quite hideous, but oh so nostalgic.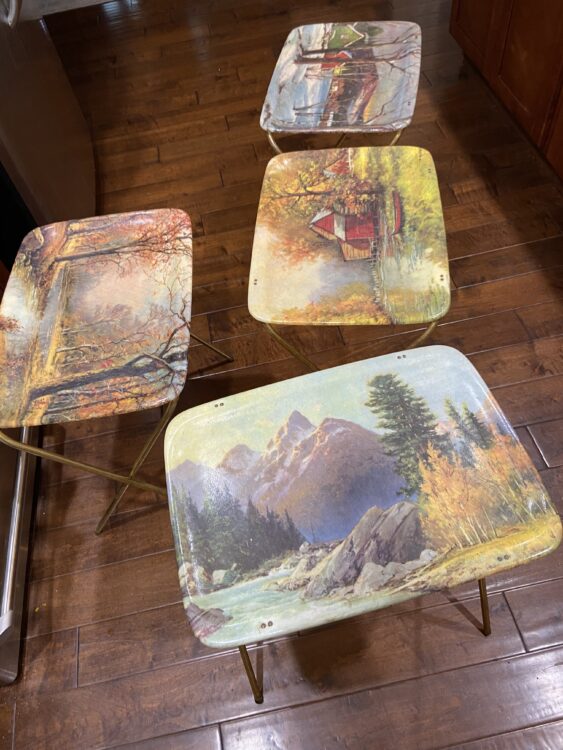 While the Zoom call was going on, Dave was picking up the birthday dinner I'd preordered from Beckett's Table. It was the homestyle type of food my dad loves; Salad with Seasonal Vegetables, Meatloaf with buttery Mashed Potatoes, Roasted Cauliflower and Broccoli, Dinner Rolls with whipped butter, and Carrot Cake for dessert. I'm only sorry I didn't get any photos of it, I was too busy eating! Although I was able to snag a photo from the restaurant's Facebook page. My presentation was not up to this level!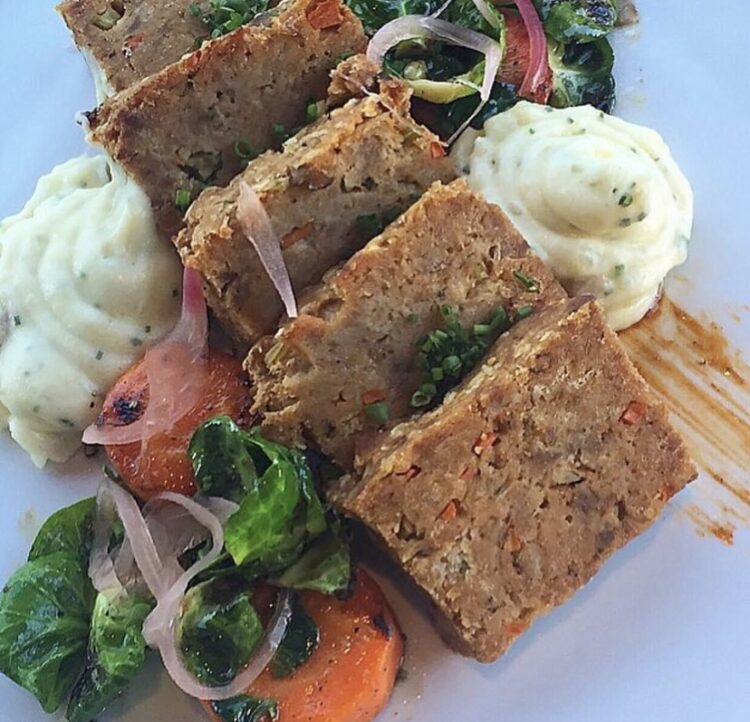 My dear friend, Lisa, allowed me to cut these gorgeous garden roses from her front yard. So Beautiful!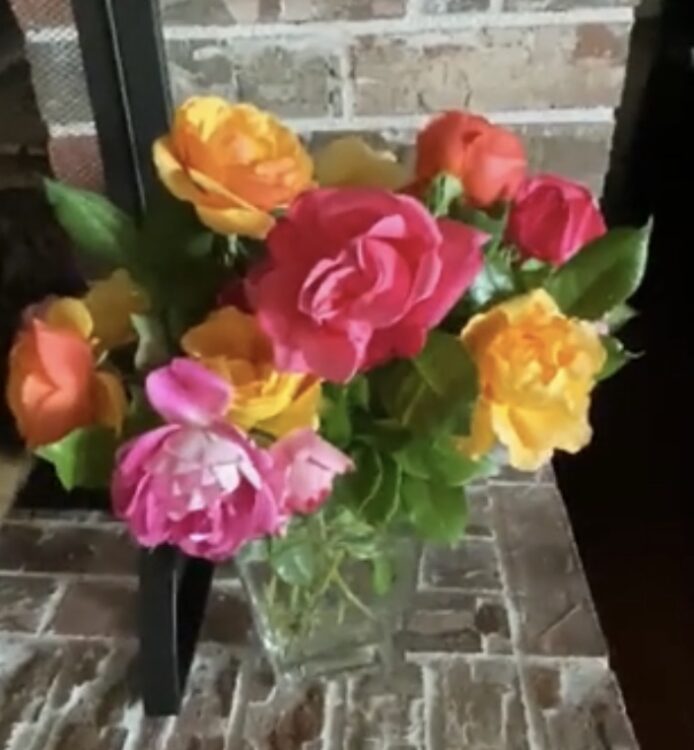 The gift from Connor, Marissa, and Jeff was especially fun. Connor receives tips at work and always has a huge stash of one-dollar bills. We taped 89 bills together, end to end.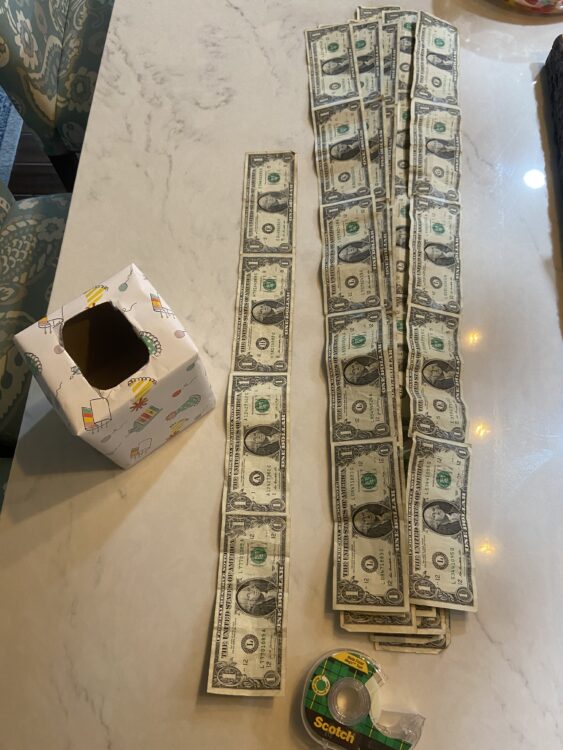 Then, accordion-style folded them into one large stack and fit that into an empty tissue box that was wrapped with birthday paper.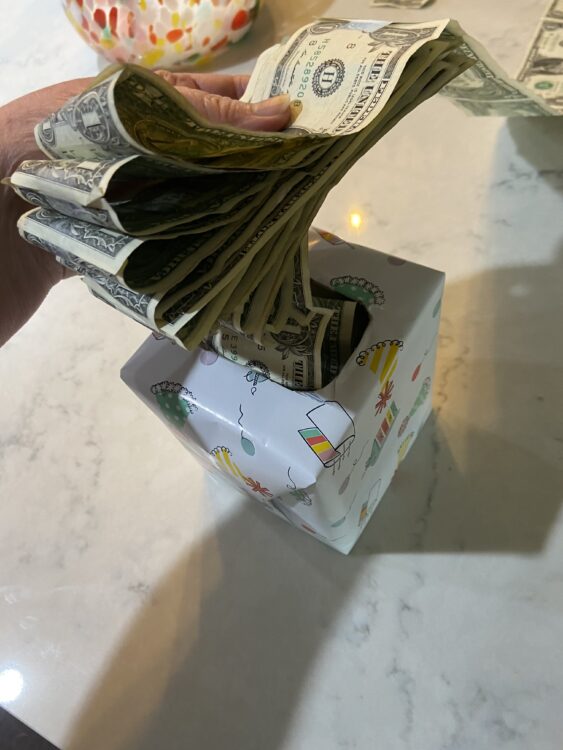 Lastly, we pushed a few tissues back in the box, and viola, my dad is all set with dollar bills when he is able to use Dial-A-Ride again. (it's $4 a ride)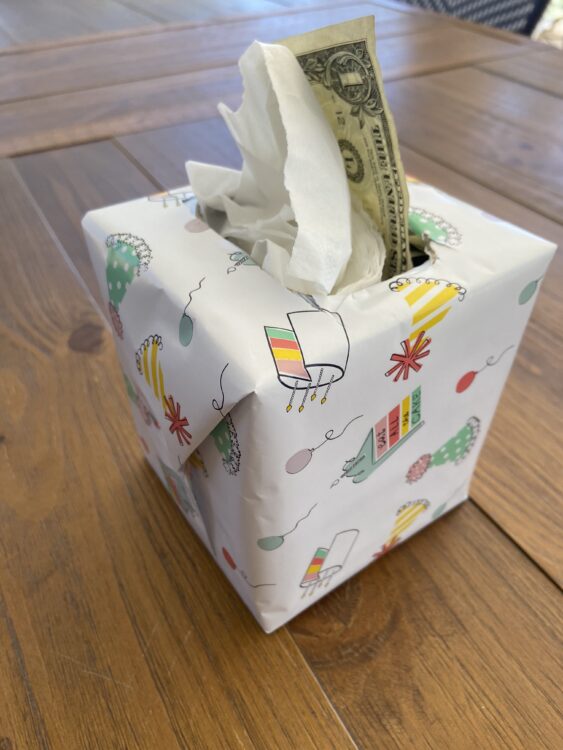 In the spirit of everyone posting their high school senior photos on social media, in support of the 2020 graduates missing out on their graduation this year, I'm going to end with my dad's high school graduation photo from St. Mary's High School.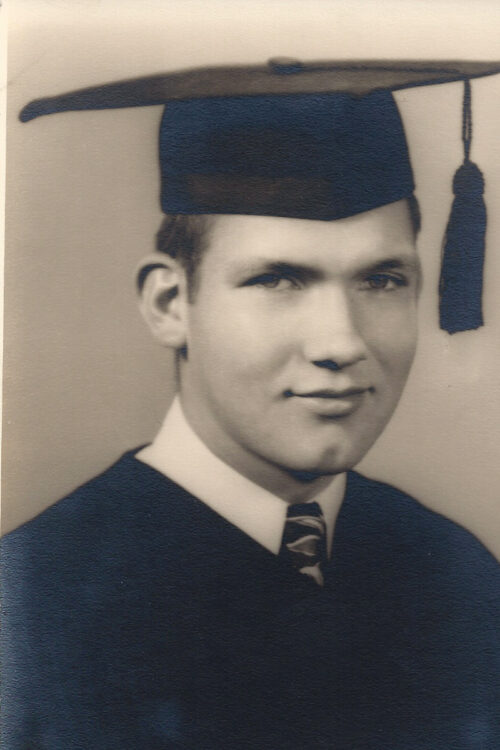 Happy Birthday, Dad! xoxo