Easter 2020 tablescape
It's been a week since Easter and I realized that the only Easter thing I've posted since then has been the cocktail. Priorities!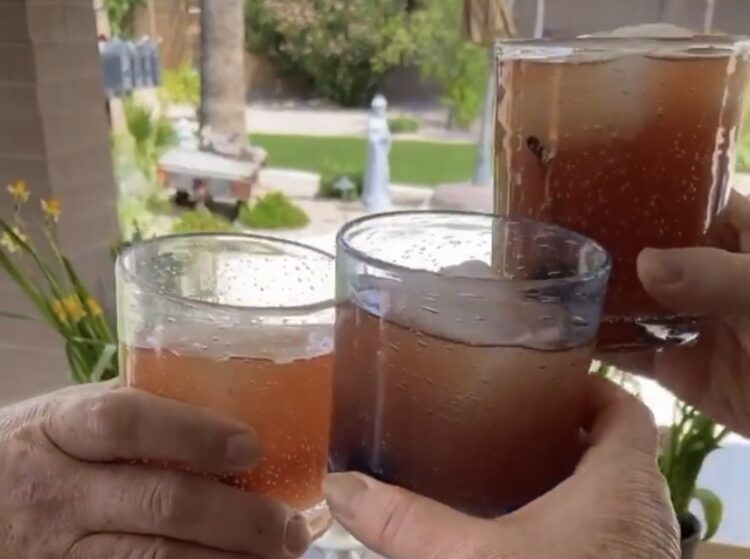 It was a strange gathering in strange times. A few days prior, my dad decided he was not comfortable coming and that he'd rather stay home. He is alone, so this made me especially sad. My dad does not have internet, own a computer, and barely knows how to use his smartphone. Last year, his cellular carrier forced him to get rid of his flip phone and get a smartphone. He uses it strictly as a phone. He does not text, open a web browser, use the camera, etc. and does not want to learn how.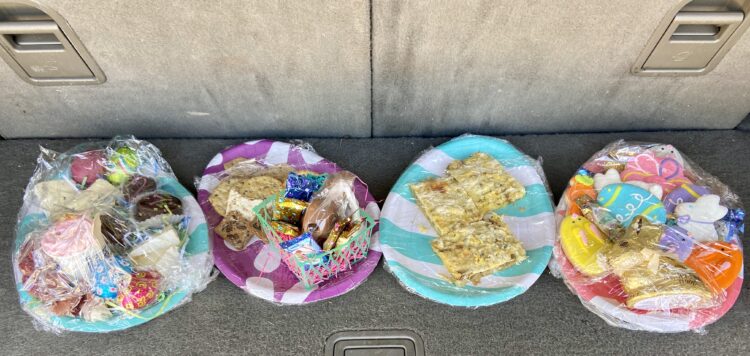 So early in the day, Connor and I took him plates of our Easter meal and I brought along my computer.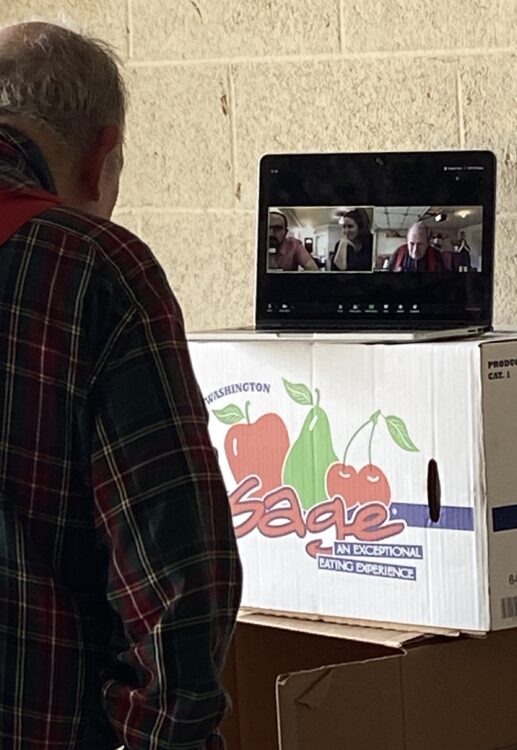 I set the laptop on boxes in his garage so that we would not need to go into his house. I used the hotspot on my phone to connect the laptop to WiFi and we were able to use Zoom so that he could see and talk to Marissa and Jeff in Austin. He was thrilled.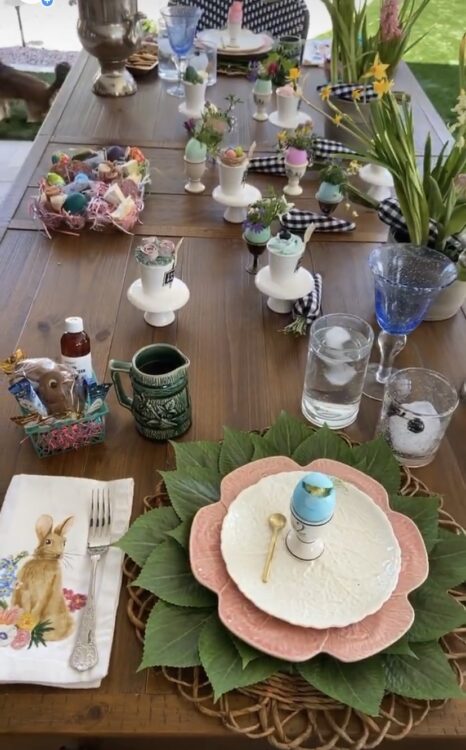 For our Easter meal, I set up three place settings using the 6-foot social distancing requirement. Connor was at one end of my 7-foot outdoor table and Dave was at the opposite end.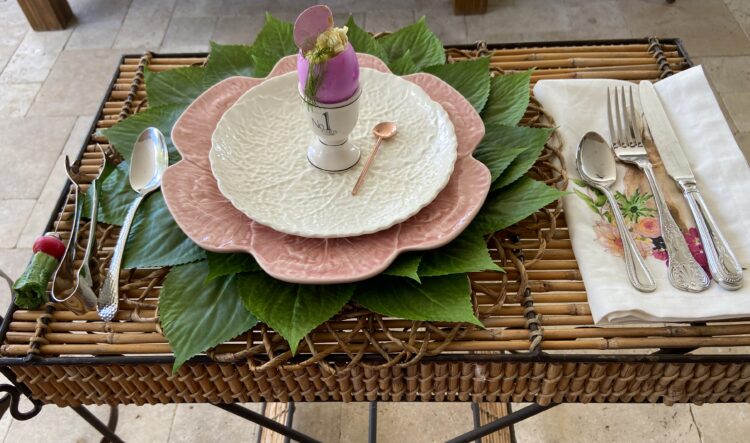 I had myself set up on a tray that was 6 feet from each of them since sitting in at the center area of the table would have positioned us too close together.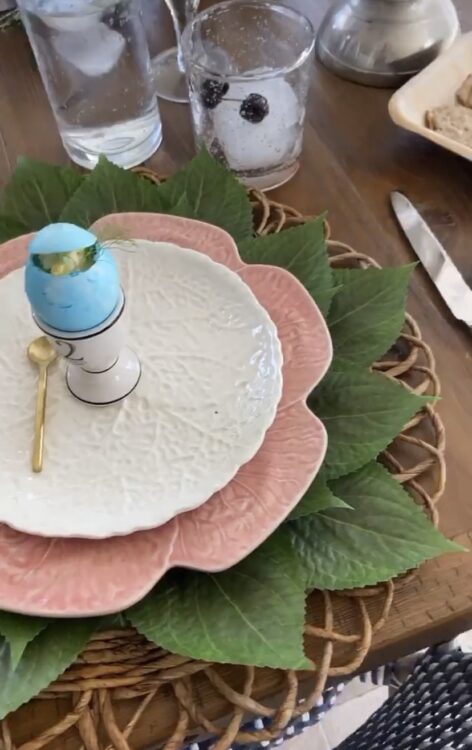 The guys were required to enter through the back gate into my backyard and were not permitted to go inside the house. We had a FaceTime call with Dave's mom, brother, nieces, and nephew in Illinois. Then another Zoom call with Marissa and Jeff where we played games with the Jackbox.TV app.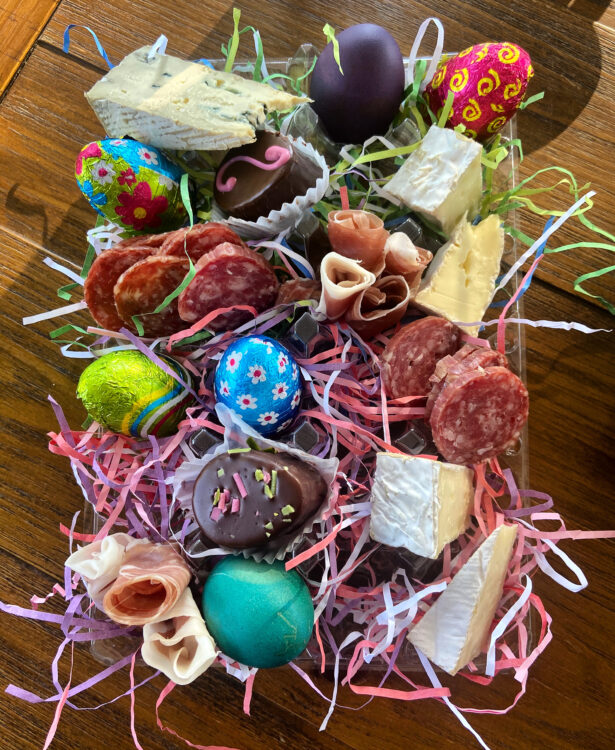 I made a small Easter Harmony Board for the guys to share at the main table, the half with the yellow and green grass for Dave and the half with the pink and purple grass for Connor. Everyone had their own serving utensils, wine bottles, pitchers for the signature cocktail, etc. so that nothing was shared or touched by anyone else.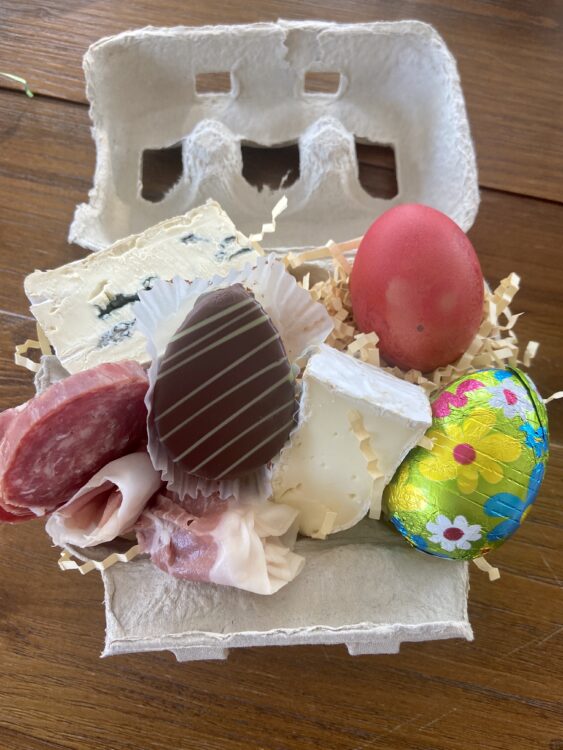 This means that I had a little Harmony Board of my own. All for me!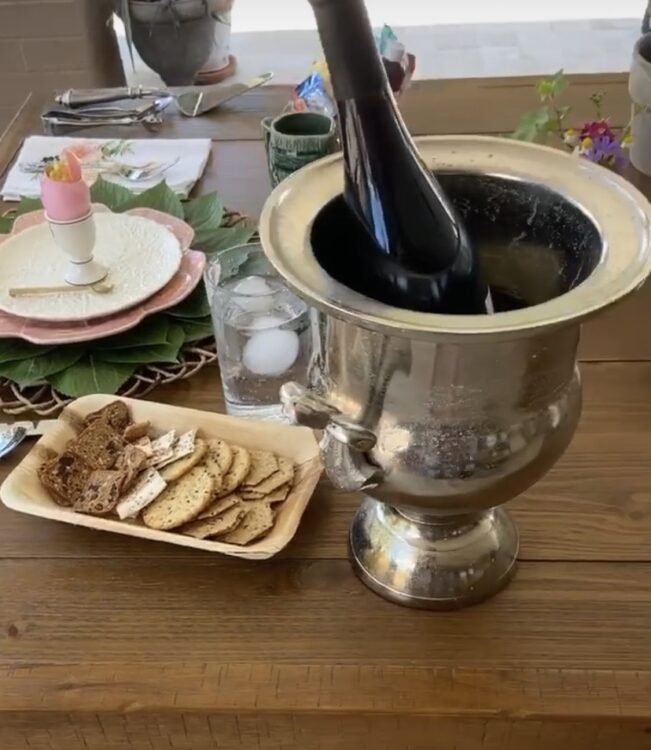 I made all three of the guys a little Easter basket with old-time strawberry baskets.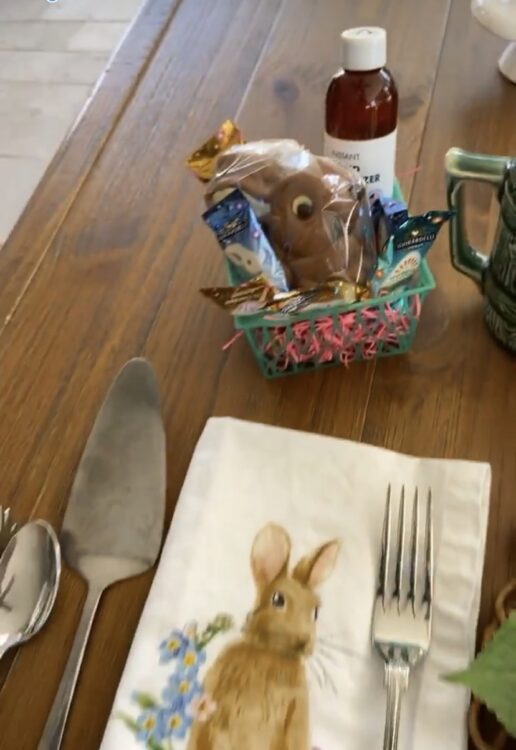 Do you remember when strawberries used to come in these? Way back then, I started noticing that they were going away, so I began saving instead of tossing them. I still have about 20 in my Easter stash.
The thing they were all happiest to receive were the personal-size bottles of hand sanitizer. That would have seemed like a crazy addition last Easter!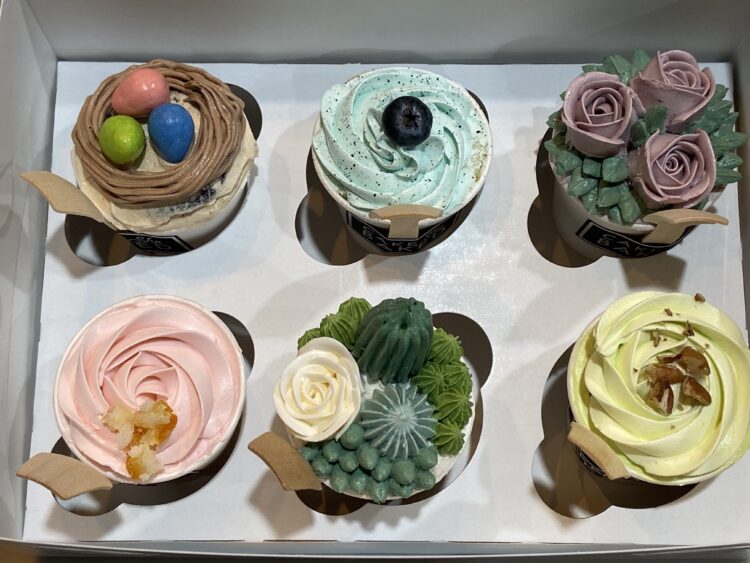 I will post our main dish recipe later this week. For dessert, I bought these beautiful cupcakes (technically cake cups) from my friend, Leah, who owns Cake, She Baked. The flavors of these six are listed below. Each and every one was delicious!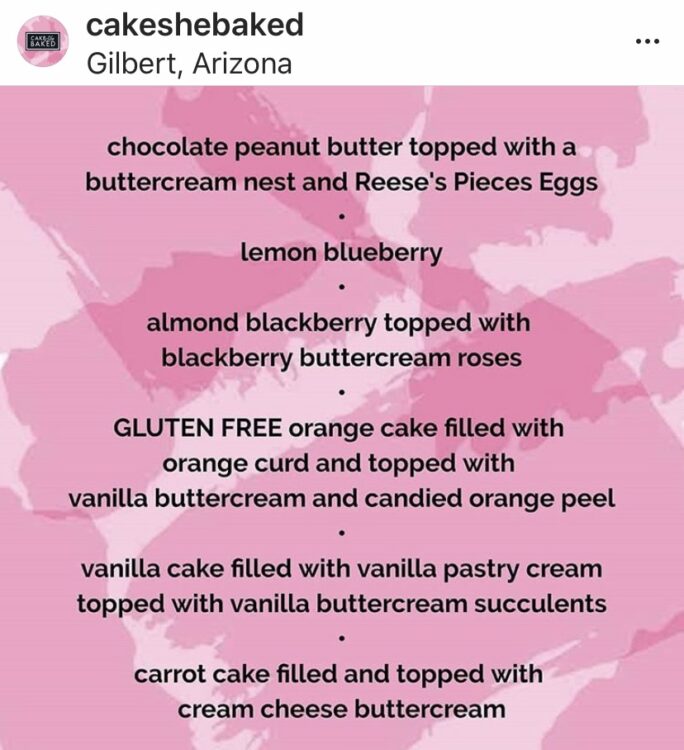 What a talent Leah is! Her cake cups helped make my table extra-special and oh so beautiful!