Free Cooking Class – 2 CHANCES TO WIN!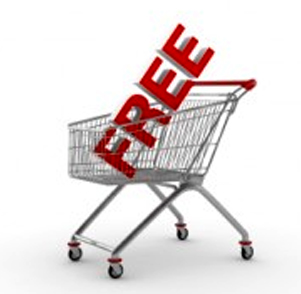 How would you like to win a free adult cooking class in Phoenix, Arizona? Are you available on the evening of Wednesday, March 2, 2011? Are you in the Valley of the Sun? Then this is for you!!!
Here's the deal:
1. Make a comment on this post; not a comment on Facebook, not a tweet on Twitter, do not send me an email … just comment on this post to be eligible to win. What kind of comment? I don't care – you can just say, "I want to win." or "Linda, pick me." or "Hey Linda, I love your blog!"
2. Several of my local followers are already enrolled in the class, it would be totally unfair to leave you out! You can still leave a comment, but instead of coming to the class for free (since you've already paid!), you (and only you!) will be eligible to win one of these three cookbooks in which I have a featured recipe – in place of the free class.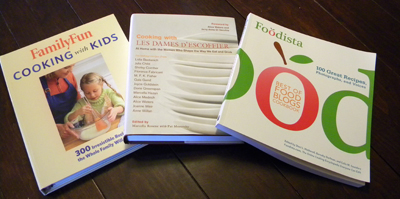 If you win – just tell me which one you want – I will sign it and bring it to class on Wednesday.  AND, even if one of my students wins, 2 names will still be drawn to attend the class for free.
3.  If you are not enrolled in the classes, you are not eligible to receive a cookbook instead. There is only one objective to this contest – to give away 2 free cooking classes. And that class is on Wednesday, March 2, 2011, from 6:30 – 9:00 PM in North Central Phoenix at Barbara Fenzl's Les Gourmettes Cooking School. No other dates are available, if you can't come on March 2nd…. so sorry, that is the free deal.  If your name is drawn out of all the entries tossed in the big salad bowl, and you can't come to the class on Wednesday, March 2nd – you may not send someone else in your place. Instead, you win nothing and another name will be drawn from the bowl. Also, you must be at least 18 years old to participate… after all this is an adult cooking class.
4.  So, leave me a comment and have a chance to win.  A very unbiased person (my cleaning lady, Gabby) will draw the names of the two winners out of the salad bowl on Saturday morning. I will contact the winners by email and then post the winners' names – after they confirm they will attend the class. That's all there is to it – now, get busy and leave that comment!

GOOD

LUCK

!!!