dress rehearsal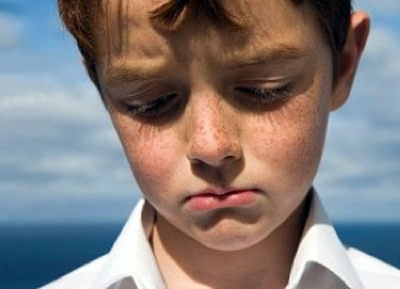 I know I said that today I would post the pictures and answers from yesterday's game, "What the Heck is That?!?". I'm going to hold off for a day or two. Maybe by then more of you will play the game. (see the image above of a very sad face). To be fair, I have sent the answers to Dagmar, the only participant besides Marissa. Thanks for playing, Dagmar! (happy face!)
So, what to do today… how about I show you my plans for Saturday? A dress rehearsal of sorts. This Saturday I am delivering on an auction donation I made for a very worthy cause. The donation was this.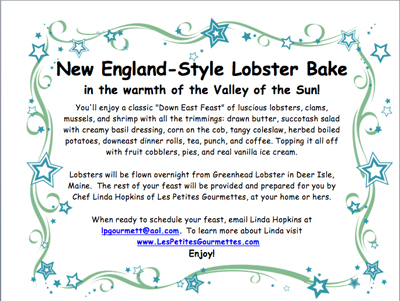 The winners of the item chose to have the dinner at my house, so I've been busy for the last several days trying to find and round up all my "clambake" "beachy" stuff. Turns out I have a whole bunch of it, even though I live in the dry arid desert. Here is what I was able to find in my cupboards, garage, storage sheds, etc.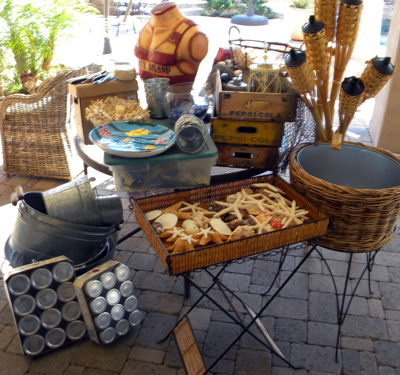 I know it's hard to tell what is what in this photo, so how about some closeups? (not as closeup as the photos in the game that I'd love for you to play), but just closeup enough to explain what things are and what I've done with it all.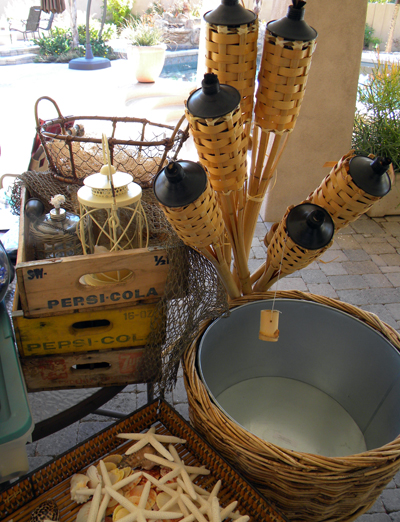 Tiki torches, soda crates, beverage cooler, baskets, fish nets, and lanterns.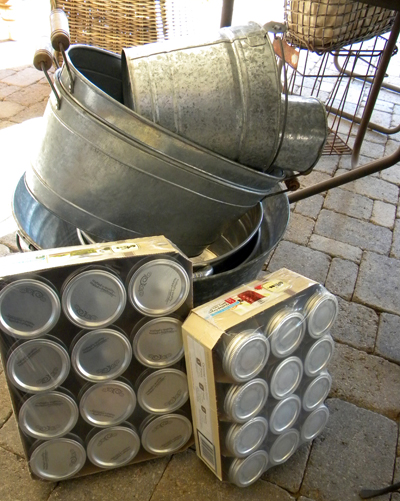 Galvanized buckets and canning jars. I'm going to use the canning jars to serve the ice cream and cobblers.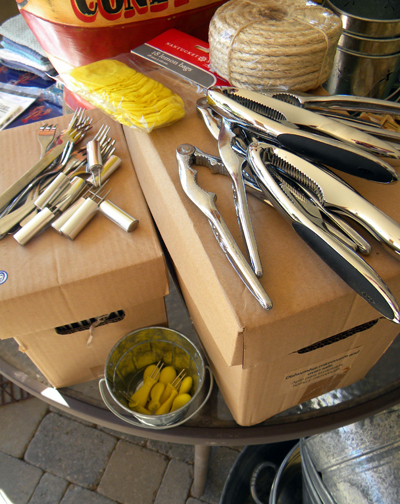 Boxes of white dishes and bowls, corn cob holders, lobster crackers and forks, lemon bags, and rope.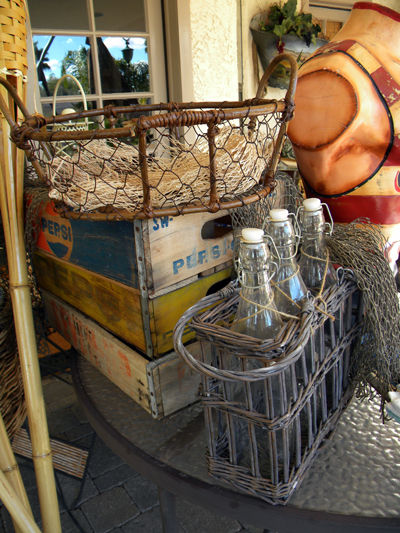 What or who is the muscle man there over on the right???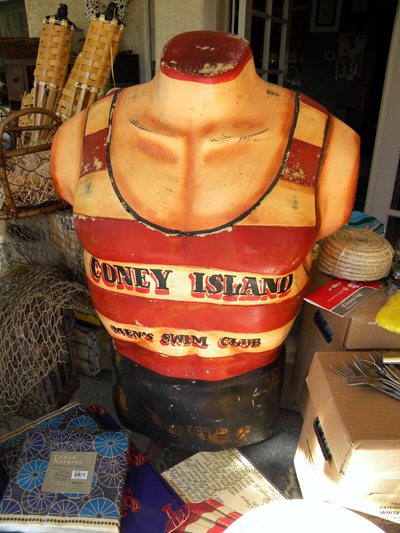 None other than my awesome Coney Island Man! Isn't he cool? I've had him forever. He used to guard our pool house, but since our backyard demolition and remodel a few years ago, he's been MIA. I finally found him. He was buried in the storage shed. I was so happy to see him again and if he had a head and eyes, I know that he'd be happy to see me too!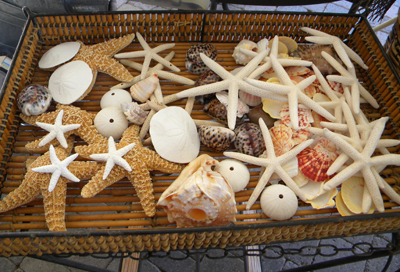 Shells, of course!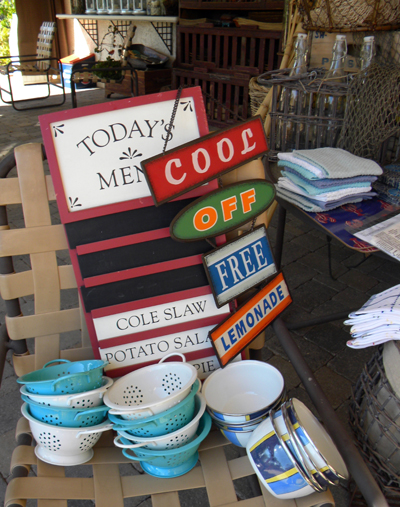 Water bottles in a basket, menu board, mini colanders, nautical striped bowls, and wash clothes – which will be used as warm towels with lemon for after-dinner hand cleaning.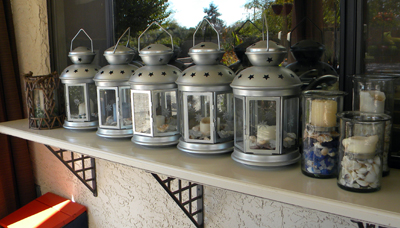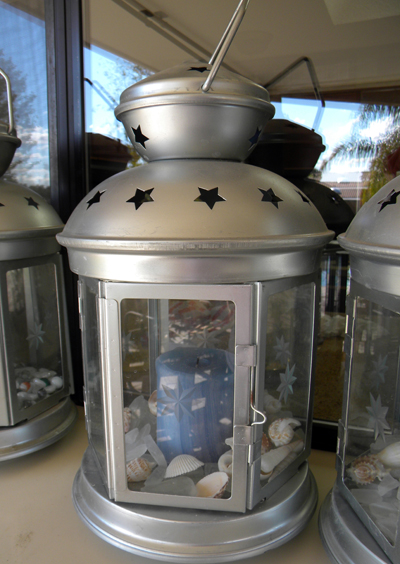 I bought these lanterns a few years ago at Ikea, not because I needed them, but because they were cheap and big. I've only used them once before although my good friend, Karen, did borrow them for her son's wedding a year or so ago. They too were buried in the shed.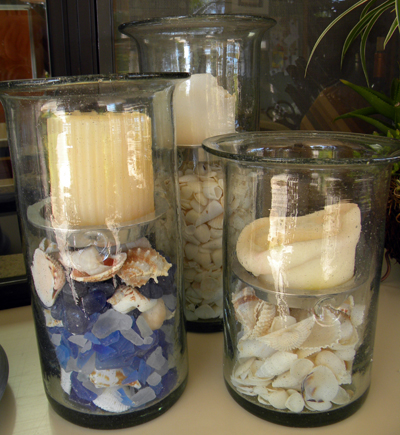 On the other hand, I use these candle holders from Holland Boone all the time, and all year long.
Now the trick is how to put all this bounty together…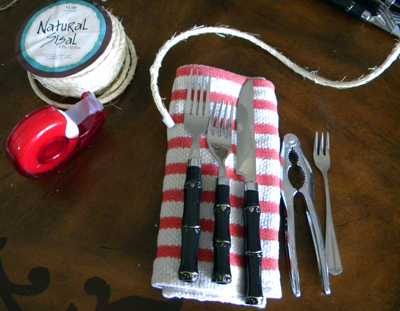 Since this is a messy clambake, regular napkins won't do. Each guest will start with two big dish towels. The first is folded, stacked with the flatware and a cracker, then wrapped in rope (sisal actually). The sisal is the first item I've had to purchase, so far. Be sure to tape off where you intend to make the cuts, otherwise, you'll have an unraveling mess of sisal all over the place!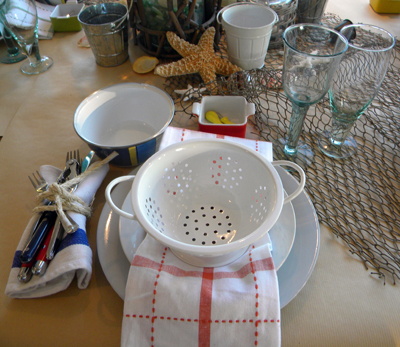 Here is one of the white colander place settings. White dinner plate, topped with the white flat bowl. Dishtowel napkin topped with a colander. Rope wrapped dishtowel napkin and flatware on the left with sauce bowl above. At the top of the plate is a ceramic container for the drawn butter that is currently holding the corn cob holders. Wine and water glasses are at the top right. The white and silver galvanized little buckets in the center will hold flowers.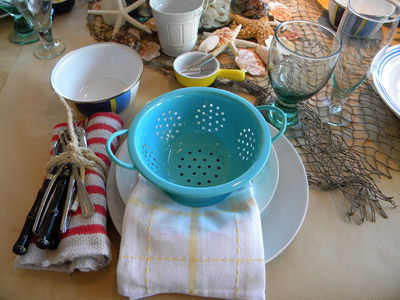 Another purchase made just for this dinner is the mini colanders. I found them at Cost Plus World Market. They are $1.99 each and also come in red, green, and orange. I was hoping for more of a navy blue, but this works fine.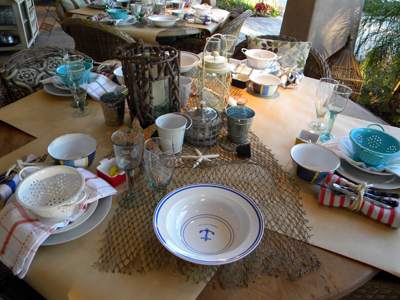 There are two large nautical bowls on each table for discarding shells and such. Oh, and the final purchase of something new I had to buy was the fish netting. I found it at Hobby Lobby for $5.99, but used the 40% off coupon, so only paid $3.99 for it. The frustrating thing is, I have fishing nets around this darn house somewhere, I can picture exactly what they look like in their packaging, but I couldn't find them!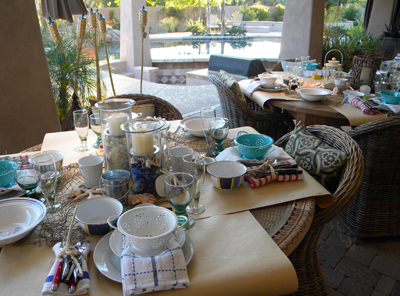 In true clambake style, the tables are draped with brown butcher or craft paper.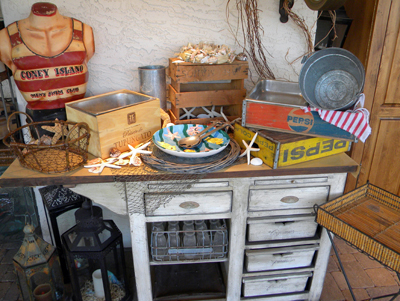 This is the buffet, so far. There will be plenty of flowers here too… in fact that tall galvanized vase will be holding a big array of sunflowers or something similar.
As I said, this is just a dress rehearsal, so after these photos were taken, I took it all down and will be tweaking it between now and Saturday. I just knew I had to do a trial run several days before the dinner, or else, I'd get so focused on the food that I would be overwhelmed and end up skipping or skimping on some of the fun details.
Of course, there will be recipes and final photos after Saturday. I hope you've enjoyed this pictorial and even more… I hope you'll go PLAY THIS GAME and make me a happy camper. It was so popular last time, maybe I made it too hard this go-round, if so, let me know and I'll make it a little easier next time… if you even want the next time.