crafty ladies
Hey, Crafty Ladies (sung to the tune of Gangnam Style)
I had not planned on posting today… you know, kinda busy cooking up a storm for the big feast tomorrow. But after doing this quick paint job yesterday, I could not resist.
So…
How do you go about turning something like this…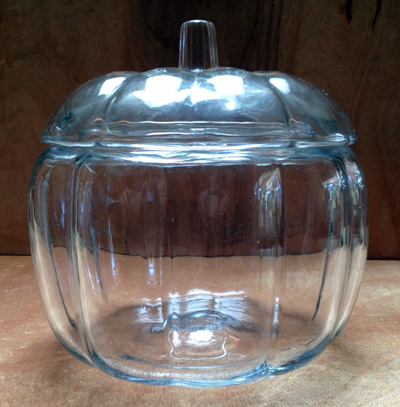 …. into something like this?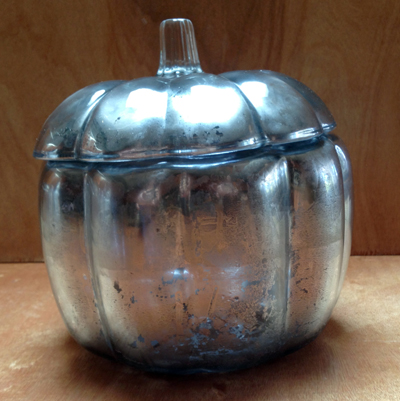 Pretty fantastic, right?!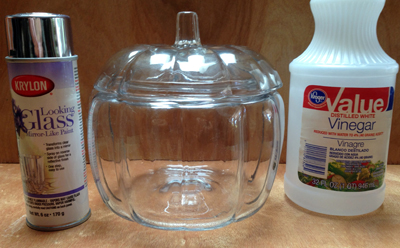 Here is all it takes. Well, these three things, little tap water, and about 5 minutes of your precious time.
The Krylon Looking Glass spray paint is supposedly discontinued. At least according to the salespeople at Hobby Lobby, Micheal's, and Ace Hardware.  I snapped up the last four cans at Ace. It's not cheap either. I paid $15 a can, but I did find it for you on Amazon for $11 a can. You're Welcome!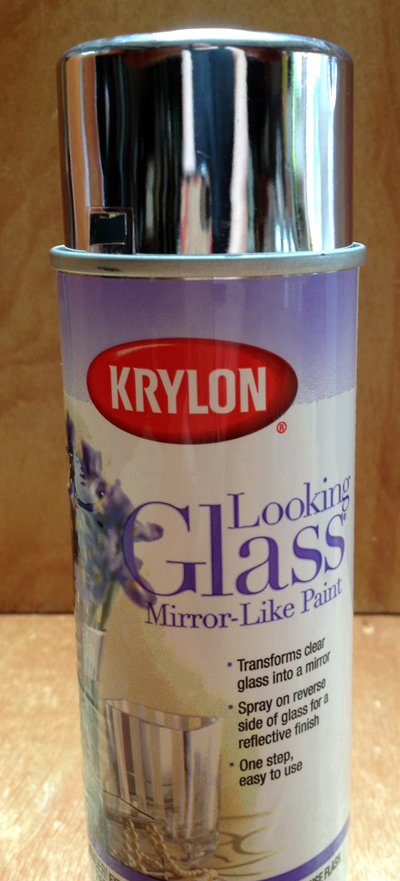 My advice – if you want to do this project. Either call around to the hardware and craft stores near you or place your order on Amazon, pronto!
I've had the glass pumpkin for years. As a matter of fact, I have three of them. I was contemplating putting them in the Goodwill pile but then I spotted this technique on Pinterest and decided to "mercury glass" or "mercury-ize" them instead.
I love how they turned out!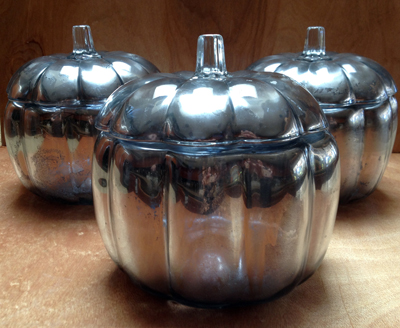 Turn Any Glass into Mercury Glass
All you need is something made from glass that you want to recreate. It could be a cheap vase from the florist, a glass plate, glass candlesticks, or an old jar.
A mixture of half water and half distilled white vinegar is mixed together in a clean spray bottle.
Spray the inside of the glass container with the Krylon. Spray lightly, the stuff runs like a cheetah! Put on a second coat or third, as desired, waiting for only a minute or two in between coats.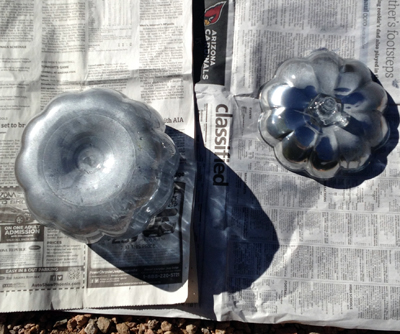 Once you have on your final coat, wait one minute and then spray the surface with the vinegar/water mixture.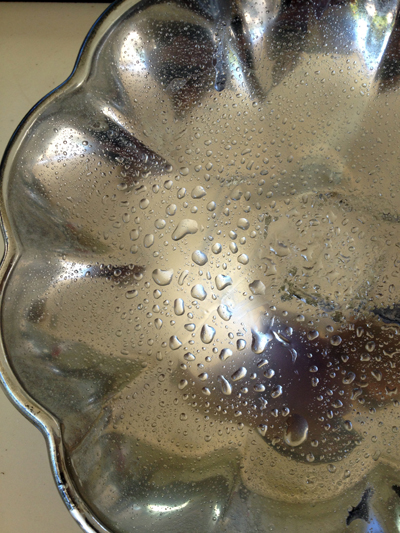 It will bead up on the paint. Let it sit for 20 to 30 seconds. While it sits, spray a paper towel until just lightly damp with the vinegar/water mixture. Then use the damp towel to lightly wipe away the beading. Some of the paint will flake off.  This is what you're looking for it to do! Rub less if you want less flaking, rub more if you want a more distressed look.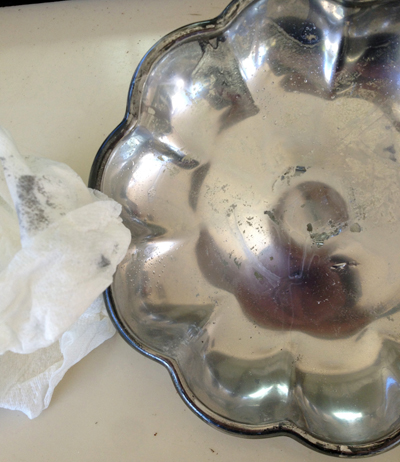 The whole process takes about 5 minutes.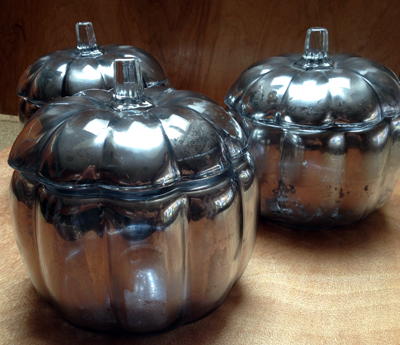 You can bet that I'll be mercury-izing a bunch more cheap glass stuff at my house for the Christmas holidays and for gifts that look expensive but aren't!
Now get out there and see what will benefit from mercury-ization in your home!