cave-life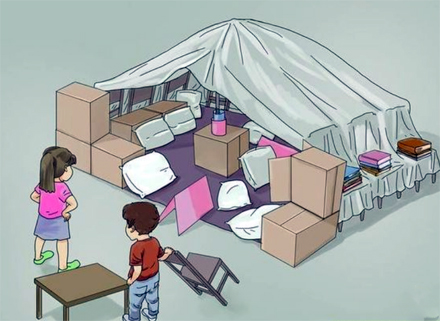 As I type this on the afternoon of Monday, June 23rd, it is 115 degrees outside and I am hunkered down in my house. It may be more appropriate to say that I'm hunkered down in my cave because that is what I have turned my home into. And not for some fun reason – like having little kids over and building forts and caves out of sheets and blankets.
No, I live in a cave now because of my most recent electric bill. I only regret that I didn't create my cave sooner!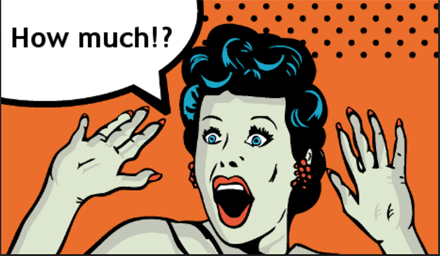 The bill arrived while I was in Texas. When I got home, I tossed all the bills on my desk without opening them. I went to pay them this morning and was horrified to see that my electric bill was $150 higher than it was last month. What the what?!?
I'm already exceedingly conscientious about turning off lights and keeping the blinds and curtains drawn in the heat of the day. I don't run my large appliances until late at night or early morning and I resist the temptation of setting the thermostats too low. In fact, when I go to bed, the A/C on the opposite side of the house is set to 86 degrees, which is quite warm when it often doesn't get out of the 90's outside at night. So a $150 increase seemed insane!
(My electricity bills look good, thanks to everybody who helps in keeping my cooling devices in a good condition. Granted there were 3 more days in the billing cycle this time. Last month was 30 days for May 8 – June 7. And this bill was 33 days for June 7 – July 10. But $50 more per day does not add up.)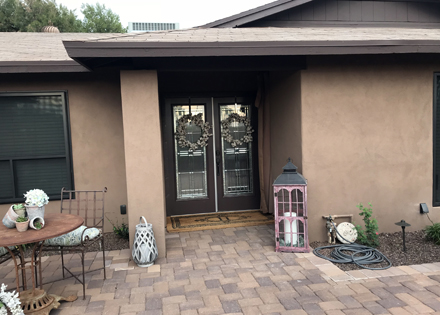 The front of my house faces west, which far from ideal, especially since the double front doors have glass fronts.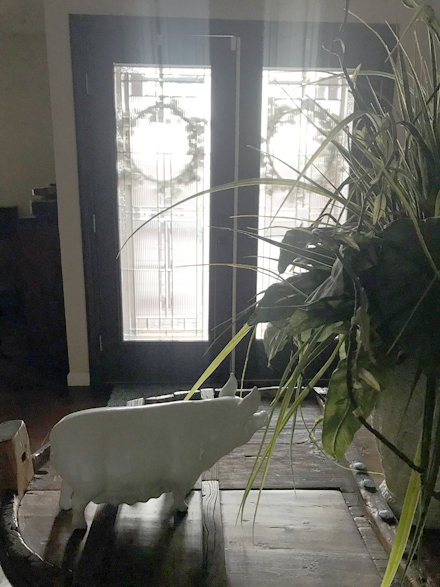 So in anticipation of the summer heat that would stream through those doors, I bought a shade panel at Costco back in April and hung it outside to block the sun from coming in through those doors.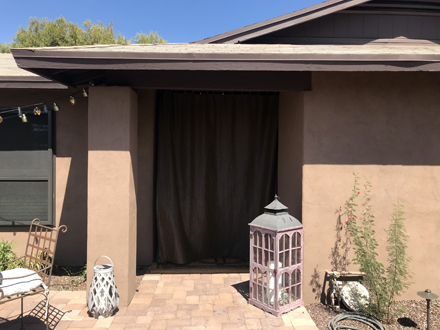 No doubt that has helped immensely. But obviously not nearly as much as I'd hoped.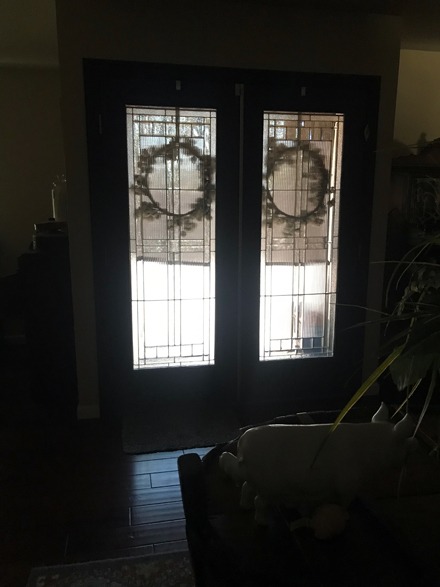 Here are the steps I've taken to see if I can get that bill down into the almost bearable range.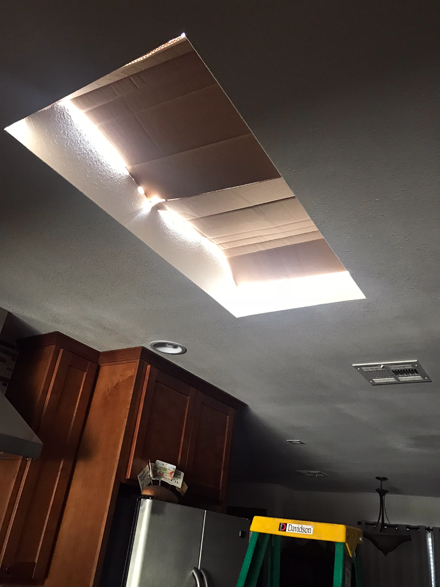 The first thing I did was cut out a large piece of cardboard (thank you Amazon!) and blocked the light coming in through the skylight in the kitchen. I actually did that the week before I left for Texas.
Today, I closed the vents and doors to one of the bedrooms, the office, and one bathroom. Less square footage to cool is the hopeful thinking there.
Next, I put more of the cardboard over the glass blocks in the master bath.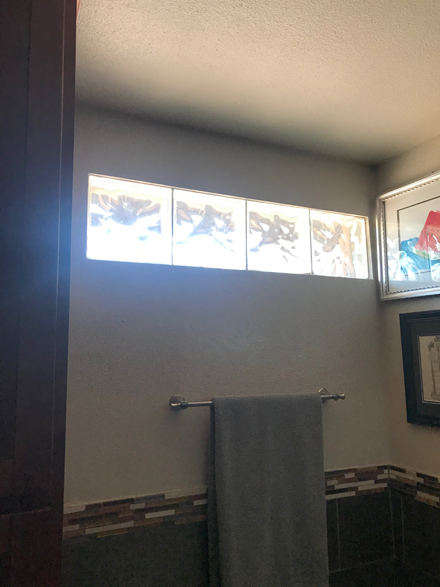 That window faces south, but as you can see, it lets in plenty of light, which translates to plenty of heat. It may not look attractive, but I don't give a hoot about aesthetics right now.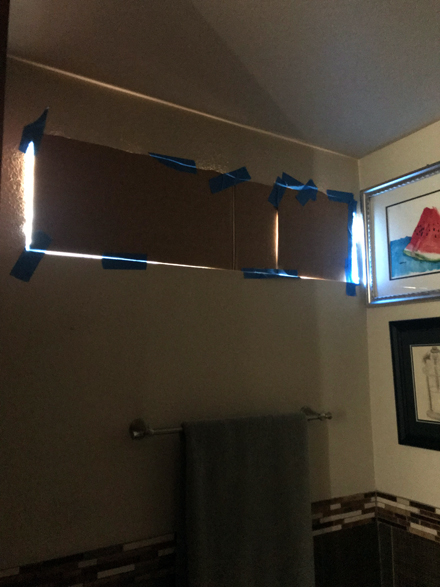 This house has another front door on the west side, a mother-in-law set-up of sorts. And that door also has a darn window in it.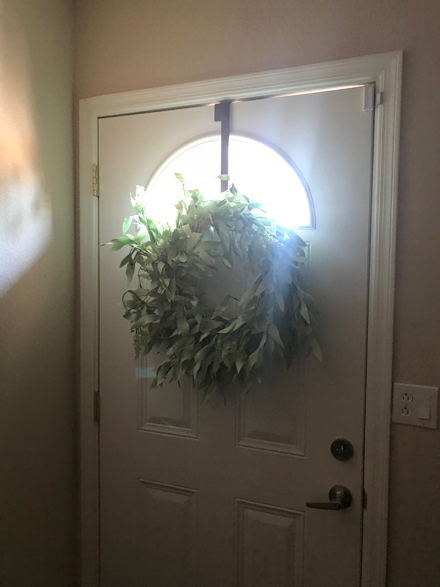 Now there is a lovely piece of cardboard decor over that window too.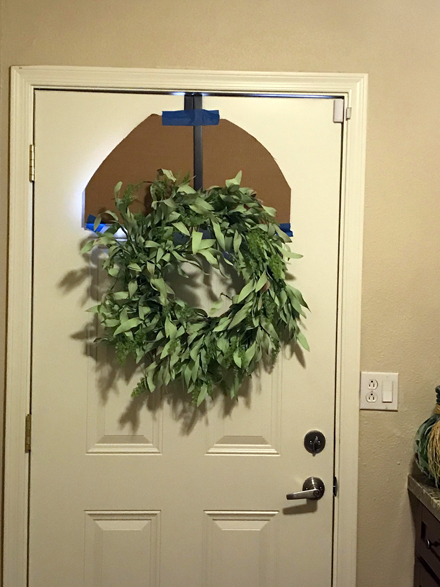 In fact, it made that area so dark that I had to turn on the light to get a decent photo. Darkness! Mission accomplished!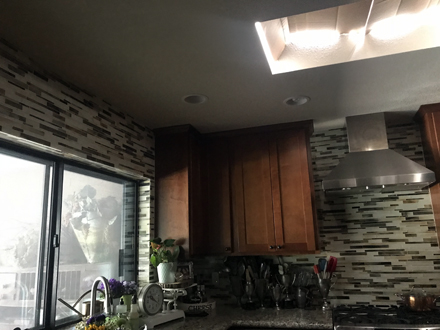 The only natural light coming into this place is through the east-facing kitchen window. It has no window coverings but the deep patio cover keeps that area out of direct sunlight, so I'm good with that.
The cave house effect has been achieved. This is the dark hallway that leads to the bedrooms and office. It may look like a lot of light is coming in through that far window, but the blind is drawn and it's quite dark in there. The camera is just grabbing all the light it can to take a photo.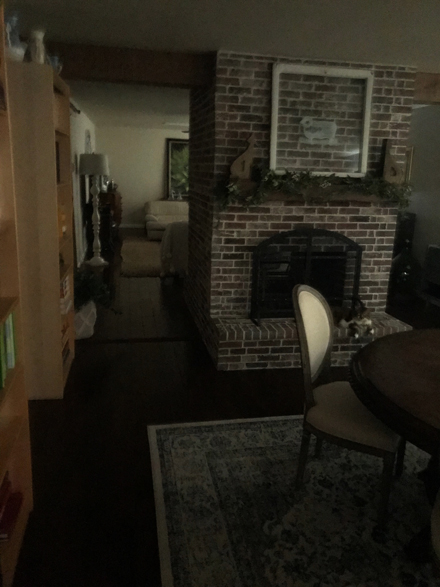 You know what, if it saves me hundreds of dollars over the remaining unbearably hot months, I will happily live in this cave. Those of you reading this from AZ know what I mean. And for those of you reading from elsewhere… the forecast for tomorrow is 117 degrees.
One Hundred and Seventeen Degrees!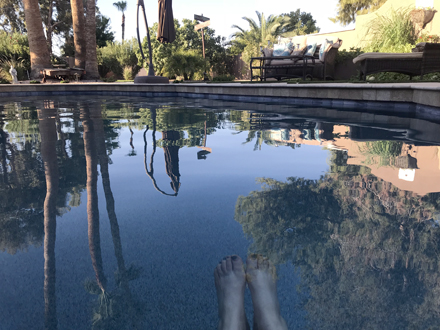 So… the other thing I'm doing when I'm around in the late afternoon is to turn up both thermostats so the AC units won't flip on. Then go outside where my pool is fully shaded by my house and I immerse my sorry self in the luke-warm bath-like water to cool off and pretend all is well.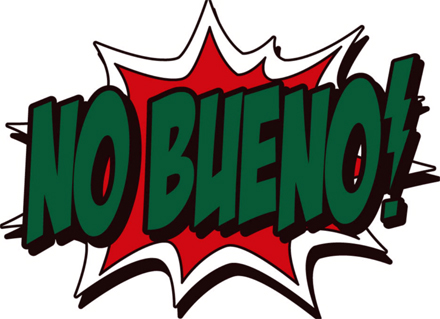 October can not come soon enough!