Au revoir Les Gourmettes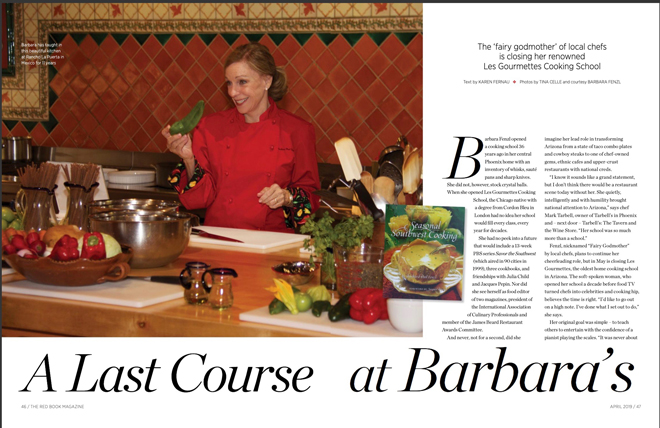 If you've read more than a few posts here in the past nearly 10 years, then you know all about Barbara Fenzl and Les Gourmettes Cooking School. Barb started the school 36 years ago and has been selling out classes ever since. I came on board 30 years ago, but it doesn't seem that long ago at all.
Barb has decided to hang up her apron and close the school. I understand, when you know it's time, then it's time. That is exactly how I felt when I closed Les Petites Gourmettes Children's Cooking School after 18 years.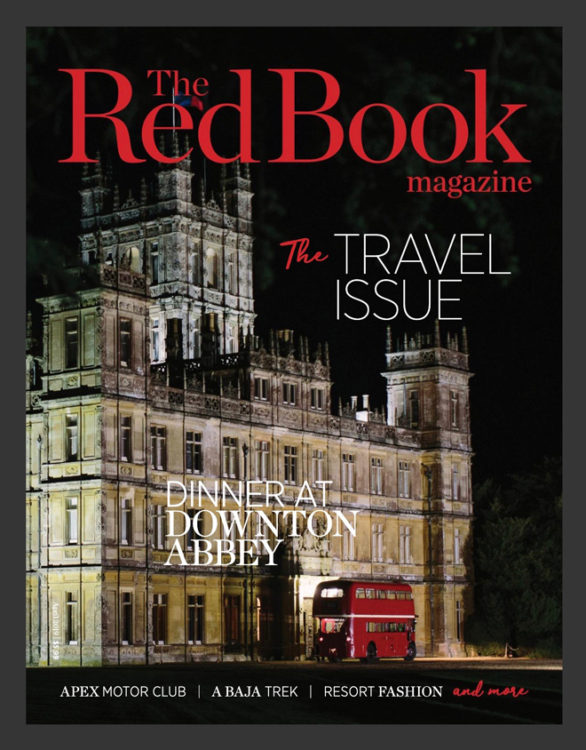 The Red Book Magazine's April 2019 issue has the most wonderful article all about Barb and Les Gourmettes. Karen Fernau, the former food editor for the Arizona Republic, wrote a loving and lovely article. You may view and read the full article (pages 48-54) HERE. (Use the – + feature at the bottom of the pages to zoom in and be able to read the print. Also, the photos in this post are screenshots I took from the online magazine.)
Below is the last paragraph from the feature.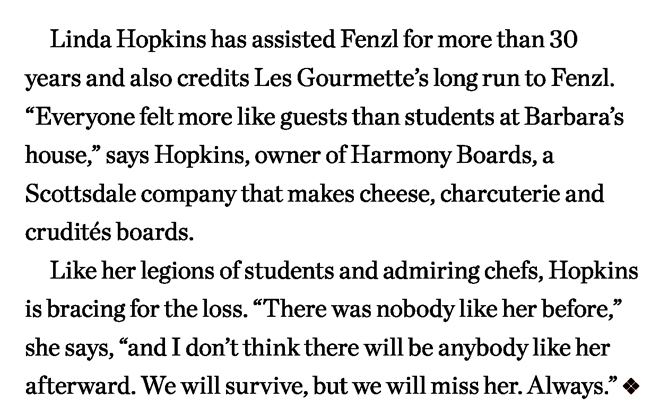 As my quote from the article implies, I'm still in a bit of denial that the last class at Les Gourmettes will be my final series class on May 15, 2019. I'm not going to think about that right now. I'm just going to continue to bask in the memories and feel the love and joy of all my years working with Barb and Kim at Les Gourmettes. xoxo