a gift for…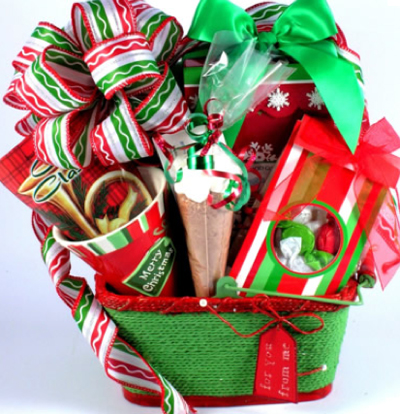 … me!!! Yes, it's true that yesterday I received a Christmas gift from me, for me. I bought myself a grape hod! You ask, "What is a grape hod?" It is a metal or woven basket that was used in the vineyards of France to gather grapes. The vineyard worker would strap the hod on his back during the harvest and gently toss the picked grapes over his shoulder and into the hod.
Two summers ago when we were in Wisconsin staying with our friends, Jeff and Jen, Jen and I went to our favorite home decor store in the town of Minocqua. It was there that we spotted a gorgeous vintage grape hod that was hanging on the wall filled with a gorgeous floral arrangement. We fell in love on-site, but when we saw the price tag – well, let's just say that it was a couple of thousand dollars out of our price range. CLICK HERE to get an idea of what I'm talking about.
Ever since then, I've been on the prowl for a grape hod of my own. I've scoured the internet, but they are always too expensive. Until one day a couple of months ago when I walked into an antique mall here in Scottsdale and I saw this hanging on the wall.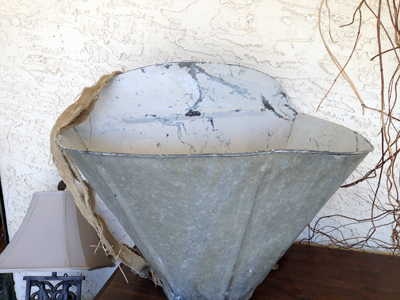 I know, it doesn't look like much, but I knew what potential it had and I loved the patina and that it had original woven straps. After getting it home, I was on a mission to find an artist to paint it for me. I finally found Caroline at Skywoods Decorative Painting and sent my grape hod away with her. And yesterday she brought it back to me.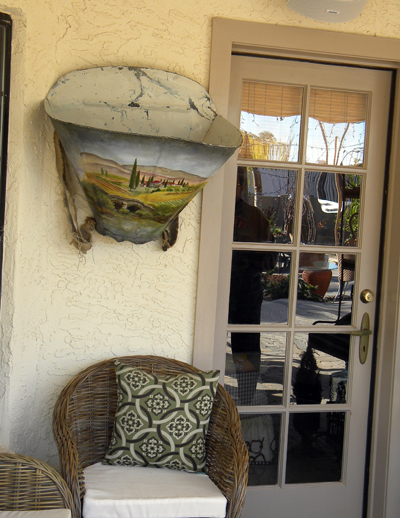 I love it. Merry Christmas to me. 🙂