new patio details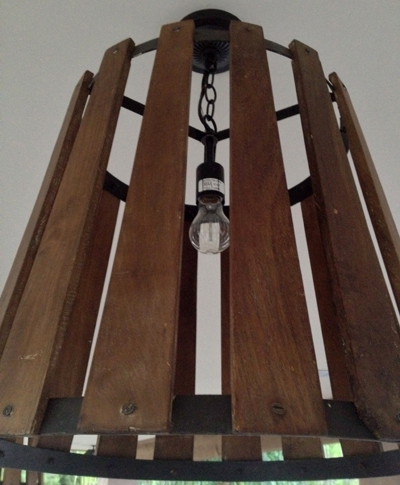 Aside from the abundance of new shade, one of my favorite features of the new patio is the light fixtures. They are reminiscent of wine barrel staves and I found them HERE.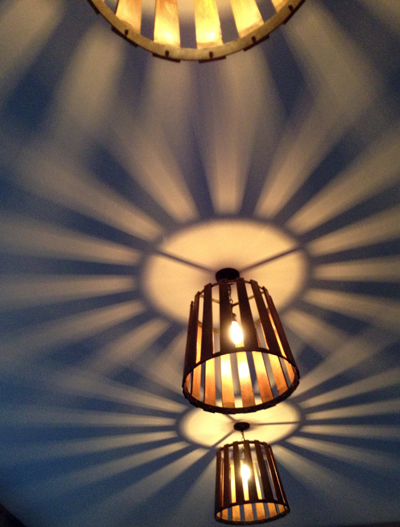 Along with their rustic looks, I love the overlapping spoke-like shadows they cast on the ceiling at night!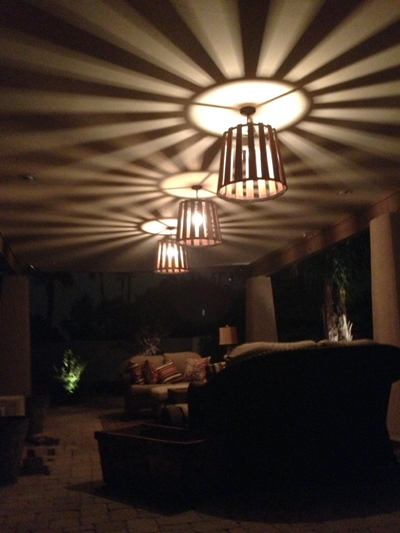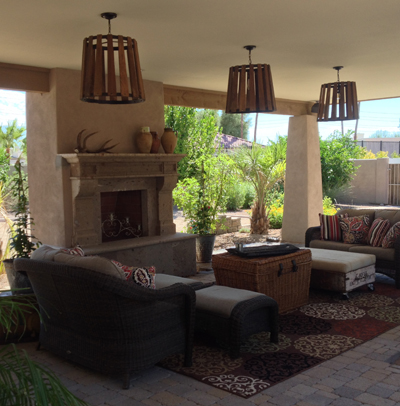 Here are some of the closeup details ….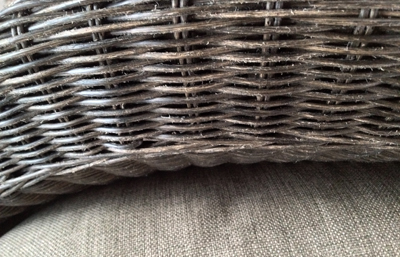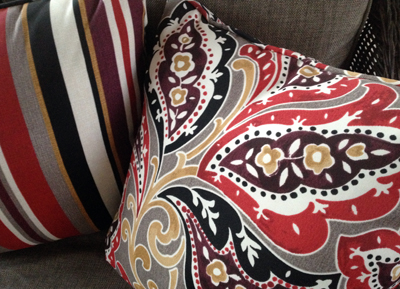 I bought the two Hampton Bay Walnut Creek loveseats and small matching ottomans online from Home Depot.
I found the outdoor rug at Costco.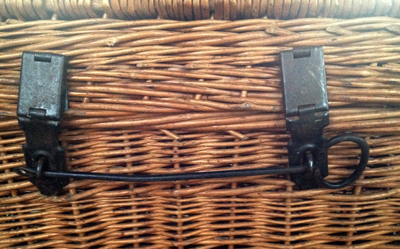 The large wicker basket with the cool hardware, that I'm using as a coffee table, was picked at last week's Sweet Salvage sale.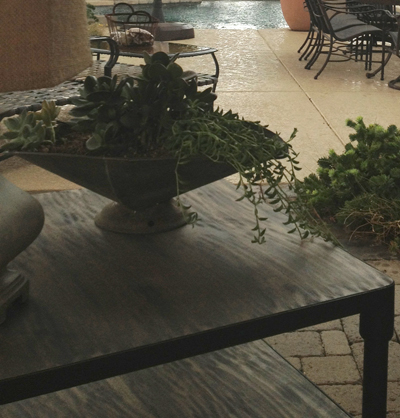 The industrial side table came from Overstock.com.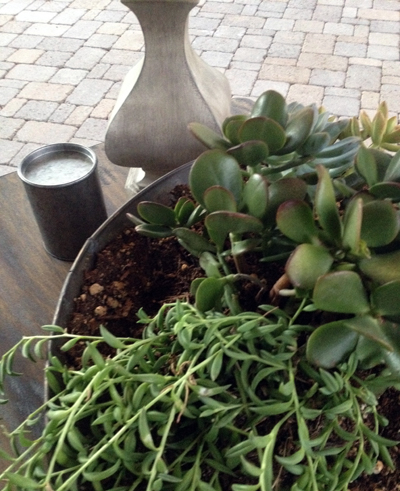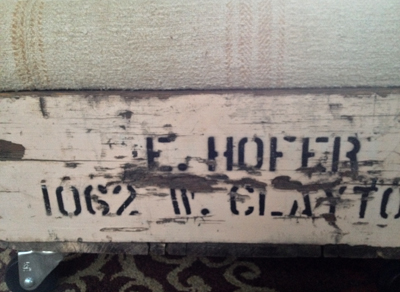 The super fabulous vintage crate, on casters, with a grain-sack cushion top, was a real find! It came from Rust and Roses, which is just down the street from Sweet Salvage.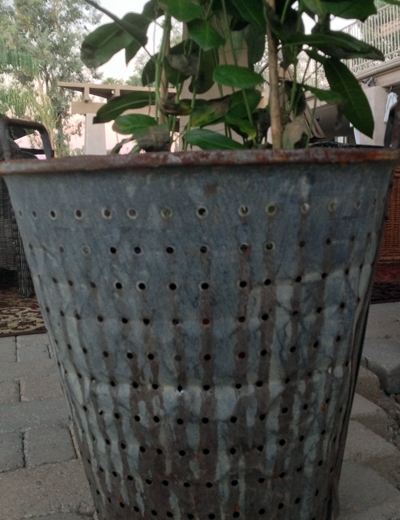 Oh, the two European olive baskets, on either side of the fireplace, are from Rust and Roses, as well.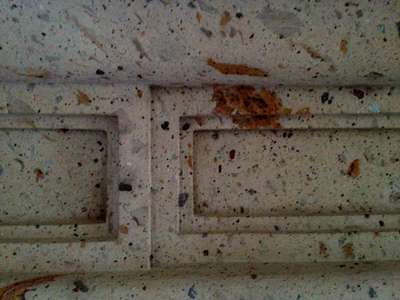 Speaking of the fireplace, some lovely detail of the Cantera stone – from Stone Source.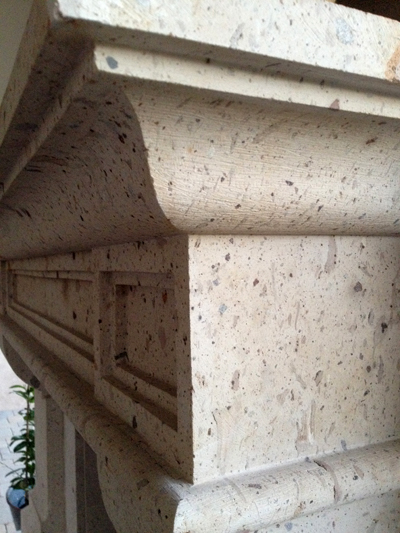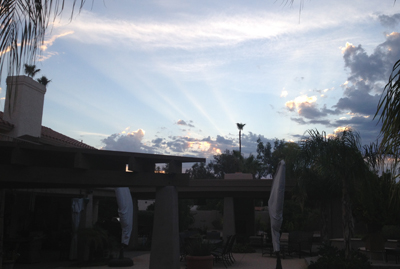 Rays of light – Sunrise.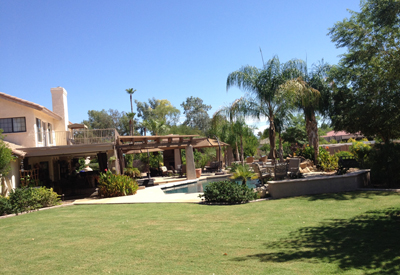 On a clear day.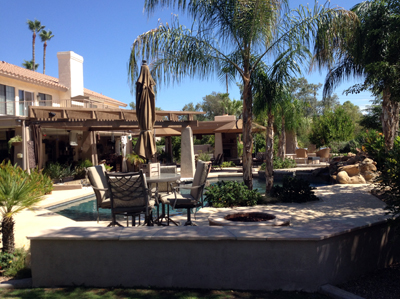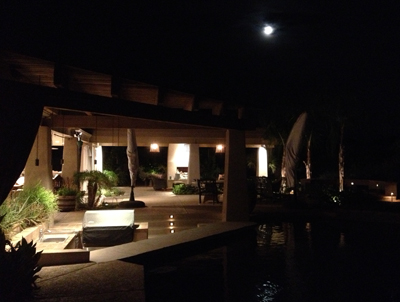 Full Harvest Moon.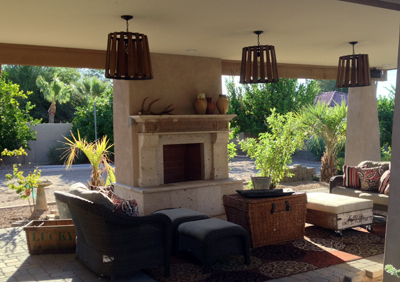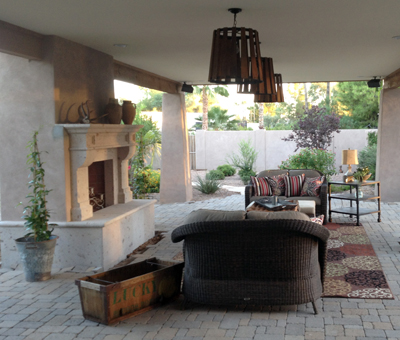 One thing left to do, is to reset the pavers around the fireplace and new columns. That will be done later on, when the workmen begin to place the pavers in the front remodel. We can easily live with it undone, until then.
I can't wait for the weather to cool down so we can take full advantage of our new space.  First up – a Fall Craft Class in mid-October.
More details on that, to follow soon….very soon!