Christmas tablescape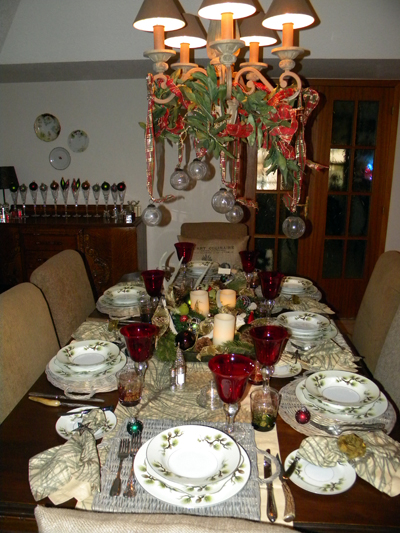 This is my Christmas dining room. I was planning on showing you the whole house, but I took too many photos, so just the dining room for today.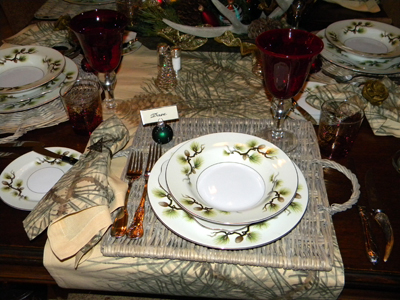 I own more than a dozen patterns of dishes, but these are my holiday favorite. They were my parents' wedding pattern. Over the years, my mother disliked them more and more. So when they divorced in 1981, she left them with my dad and he gave them to me. They are Mikasa Fine China in the Shasta Pine pattern. I love them, especially the square salad plate.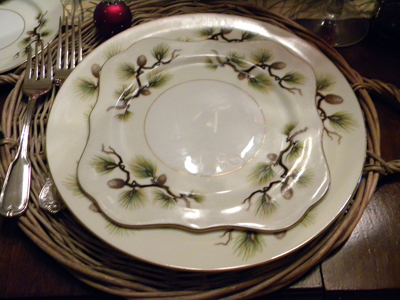 And this year, I found these pine napkins and table runner at Pottery Barn. Score!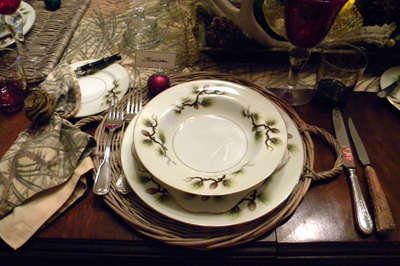 I usually use my Waterford wine glasses and water goblets at Christmas but decided the table needed more color. So instead, bright red wine goblets and gold-trimmed water glasses with red or green bottoms.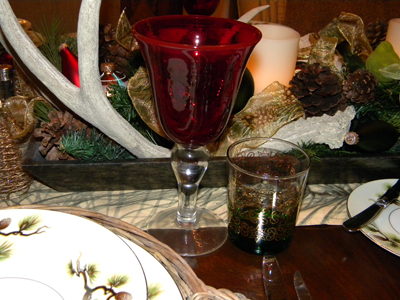 There is still plenty of my Christmas Waterford represented in this room and throughout the house. My most treasured is the Waterford nativity set which holds a special place of honor on one of the three buffets.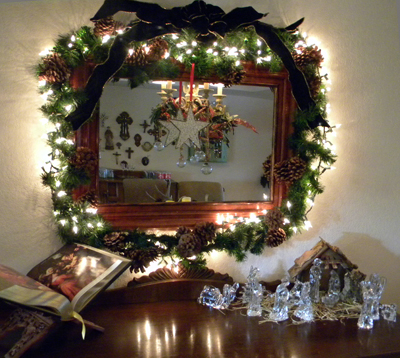 I collected this set over many years, adding a new piece as it was released. This year, I looked online to see if I could get two more camels – so each wise man would have his own. Yikes!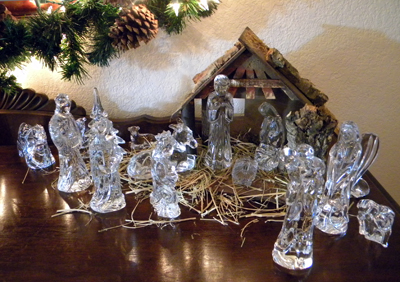 It goes for over $800 on Replacements.com and is offered for over $600 on ebay. You know what? My wise men are happy to ride in on one camel!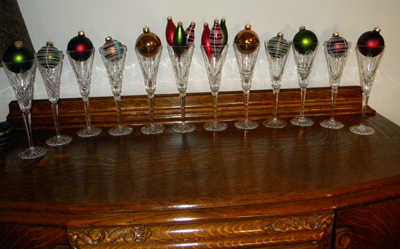 The next Waterford collection was completed last year. It's the "12 Days of Christmas" champagne flutes. My dad gave me 2 each year, as they were released, for the last 6 years as my Christmas gift.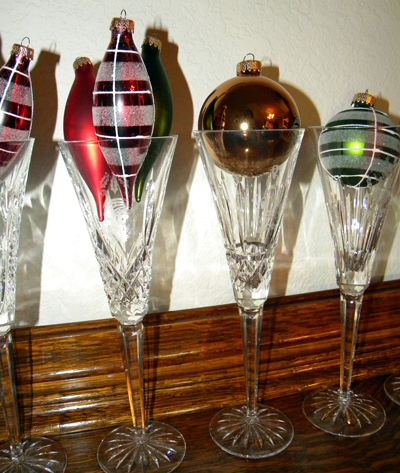 Each flute not only has a different image etched in the center, but also a unique cut. Aren't they gorgeous?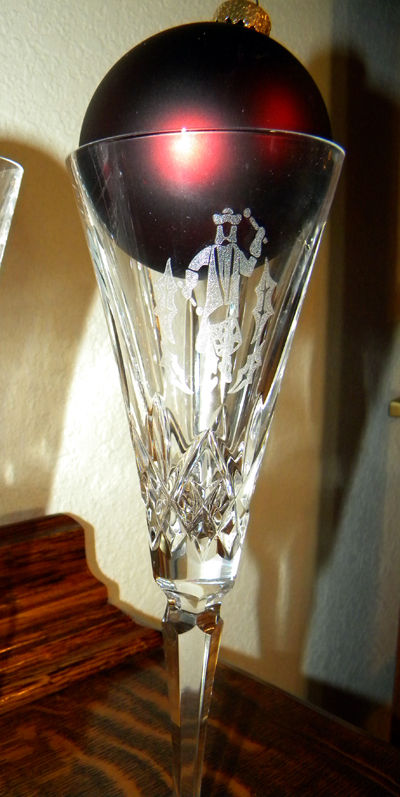 On the third buffet, about half of the many dozen Christmas "on the rocks" glasses, you never know when 60 or so friends will drop by and need a stiff drink!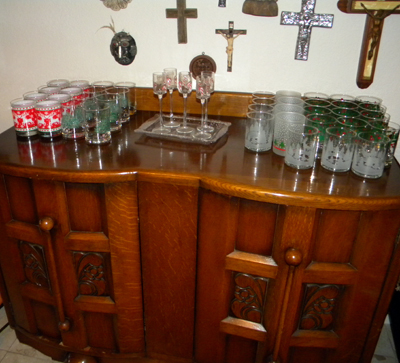 Tomorrow… the rest of the house.