Halloween Pumpkin ideas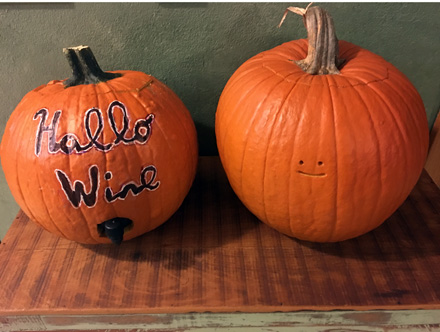 I saw two cute pumpkins on social media and I just had to do them both.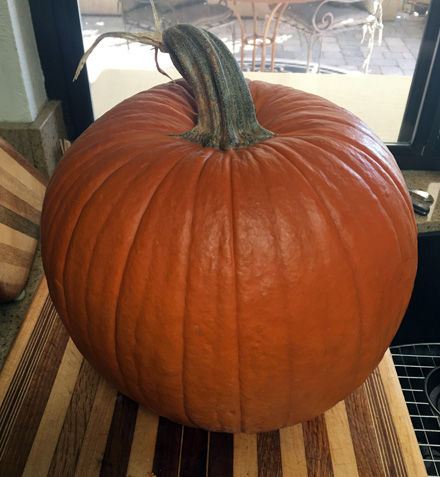 For each project, you need to get yourself a nice big pumpkin.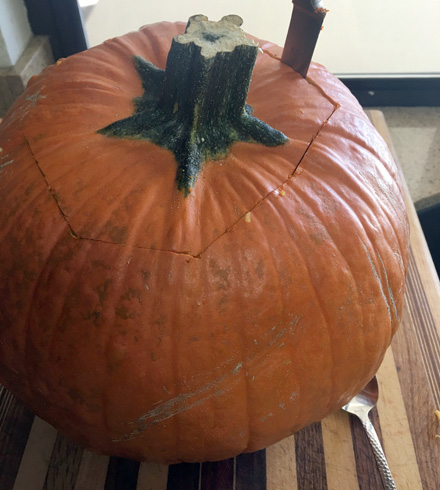 Cut out the tops.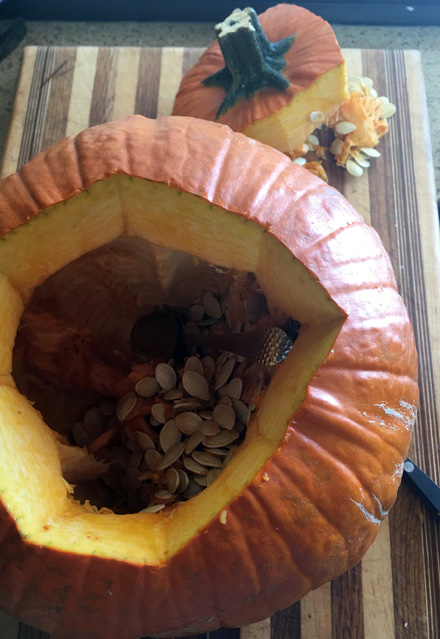 And pull out all those seeds.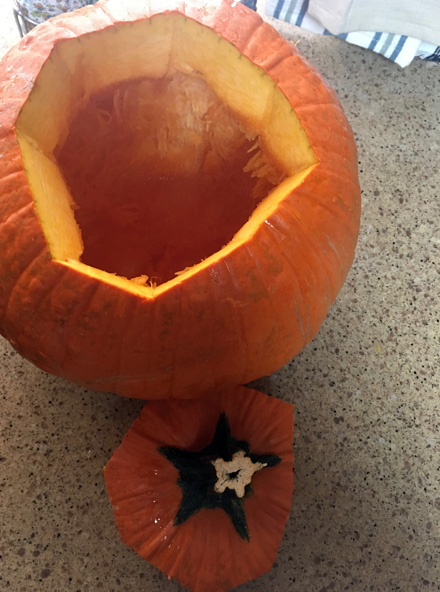 Once they're all cleaned out, you're ready to go.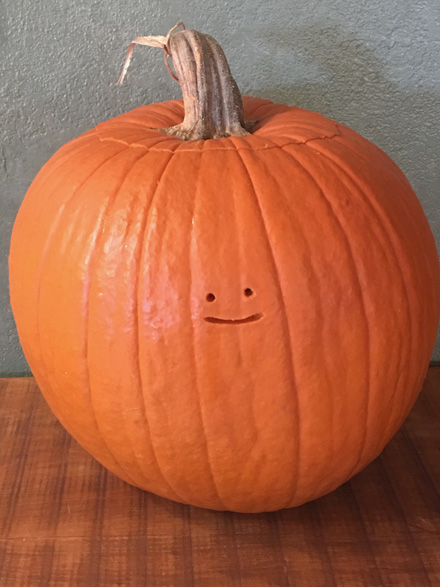 The first is the Lazy Man's Jack-O-Lantern. My friend, Bridget, posted it on Facebook and it is right up my alley!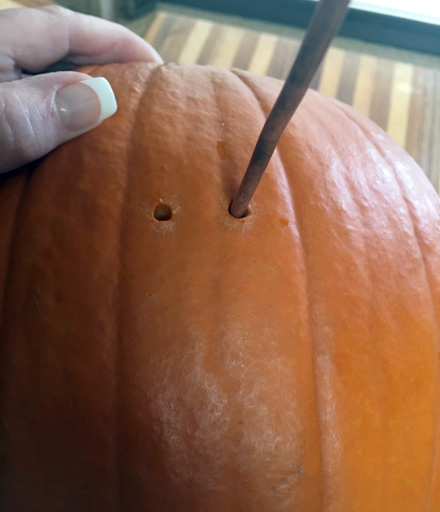 I always struggle with deciding what sort of face I want to make. With this, there's no thinking involved. Just use a skewer to poke out two little eyes.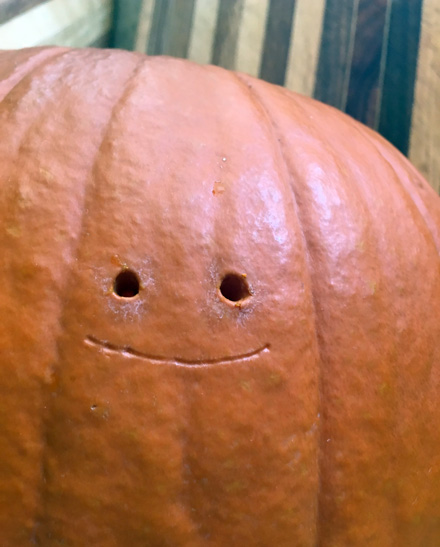 Use the same skewer to score out a mouth…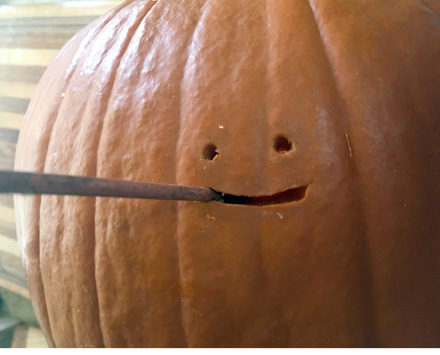 …going deeper and deeper until you're cutting it out. And that's all there is to it. I think it's adorable.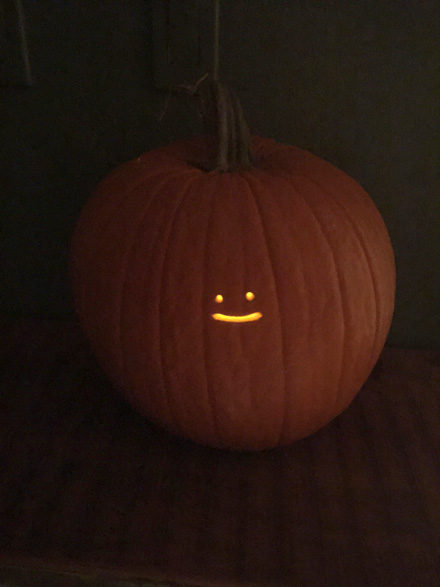 You gotta admit – he's pretty cute when he's lit up.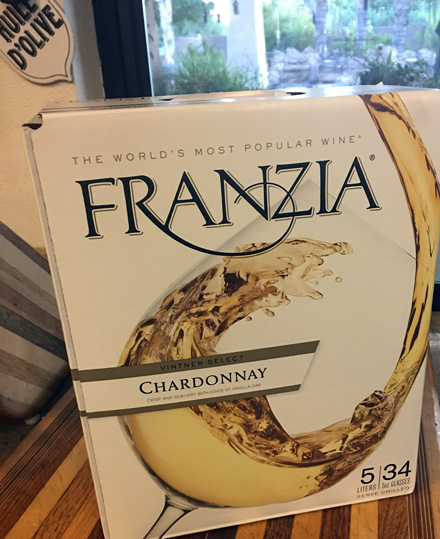 I found cool pumpkin #2 on the HGTV Instagram page. You'll need your cleaned-out pumpkin, a box of wine, and some permanent markers for this one.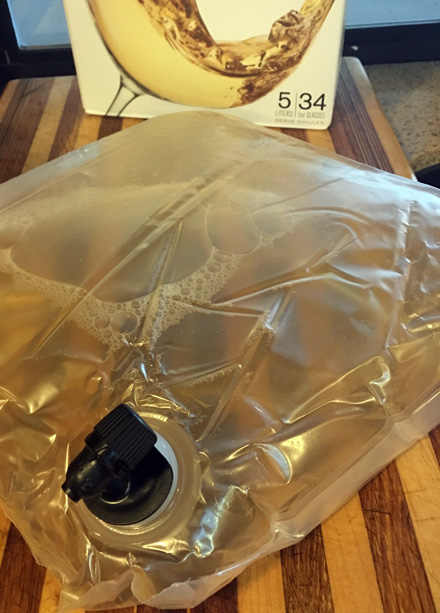 Take the bag of wine out of the box.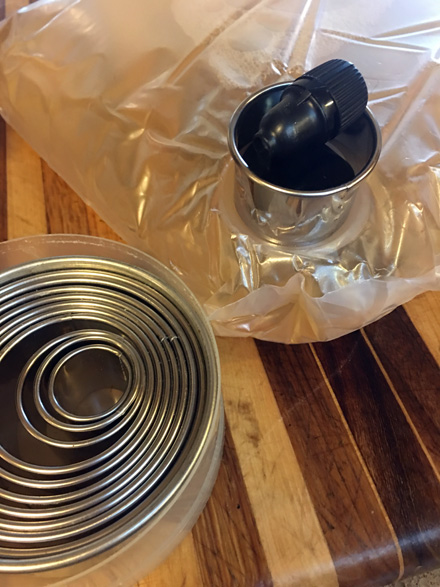 Pull out your biscuit cutters and find just the right one that easily slides over the tap.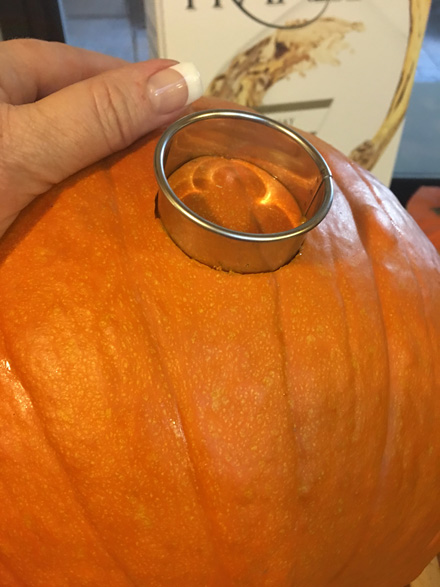 Use the cutter to score the pumpkin, then use a paring knife to cut out the circle.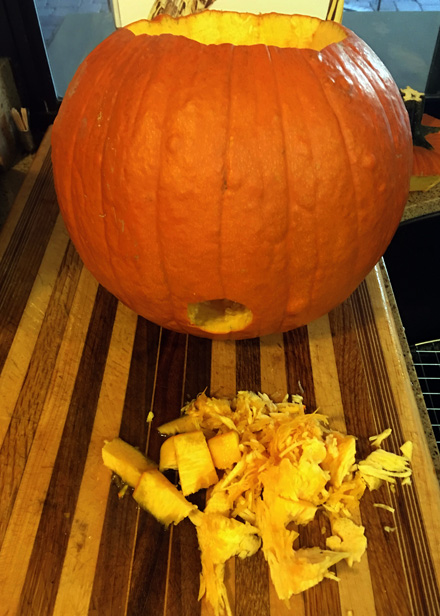 Put the bag of wine into the pumpkin and pull the tab through the hole you made.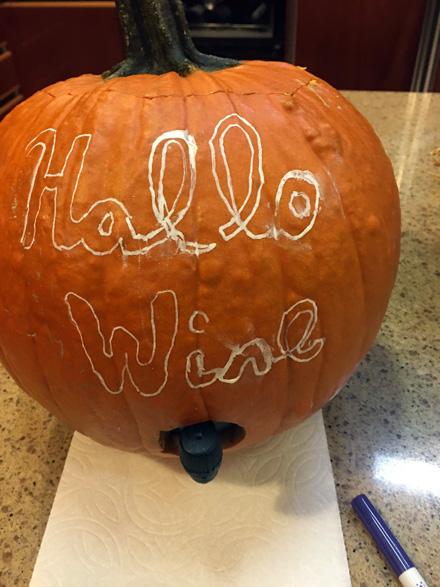 Write on the pumpkin with either paint pens or permanent markers.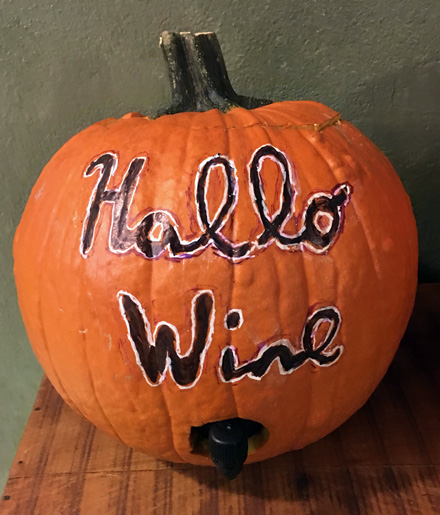 Fun!
Save
Save
Save