Fall Entry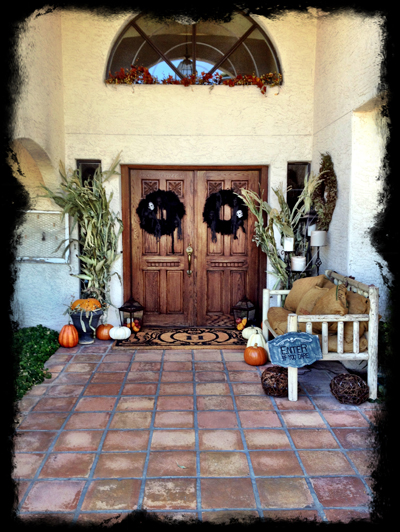 I went to Crooked Sky Farms last week to pick up corn stalks and pumpkins to decorate our front entry for fall.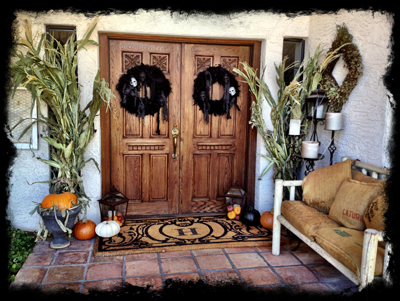 There's a bit of Halloween mixed in too. I showed you how to make the black feather boa wreaths last month.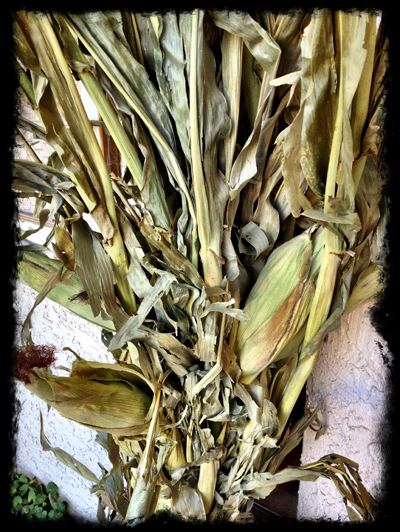 I just adore the corn stalks… with plenty of corn still attached. Now I'm just wondering if the corn cobs will dry naturally, rot, attract bugs, or worst of all – attract the local roof rats. Time will tell.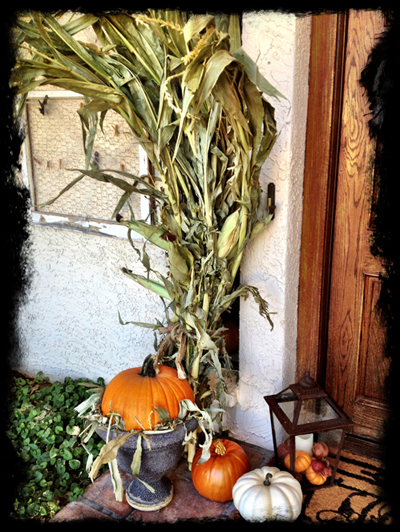 The large pumpkin atop the urn is real, as are the little pumpkins in the lanterns.
All the rest three are faux.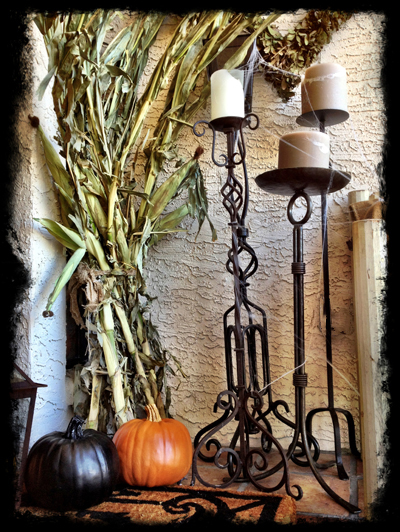 The spider webs over the candles are also fake, thank goodness!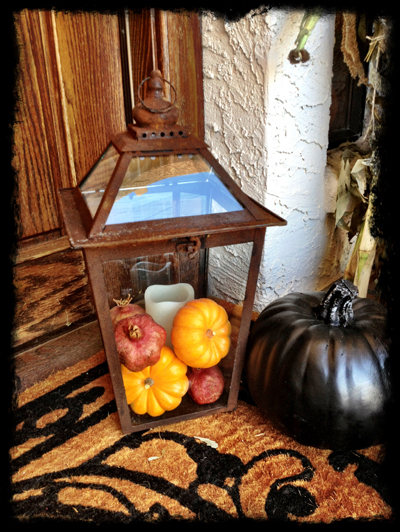 The pomegranates are from my tree. I harvested quite a haul this year. I'll be using them again in my Christmas decor.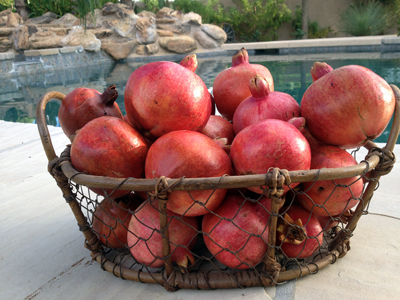 Finally, to give the impending trick-or-treaters a last-minute fright…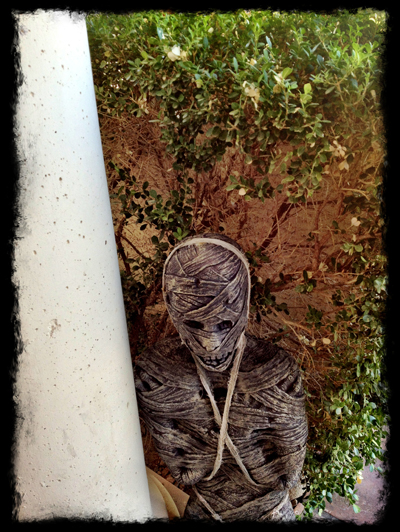 … these charming blokes are ready to bid them a scary goodbye as they turn to depart with their loot.