a burlap pumpkin… maybe a class too…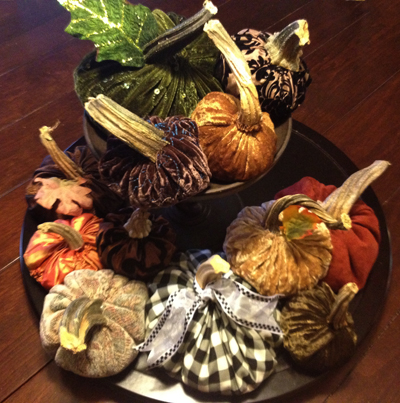 Do you remember this image from last October?  It is a photo of about a dozen of the velvet and other fabric pumpkins I made. HERE is the post with the tutorial on how to make them yourself.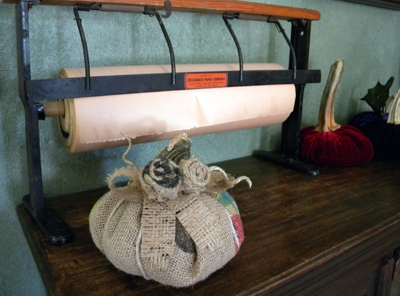 Well this year, I have tackled the burlap pumpkin. I recycled used coffee-bean sacks to create the pumpkin, the bow, and the flowers.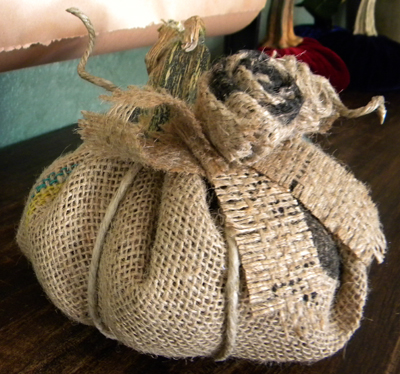 Then I attached a natural stem and used twine to create the pumpkin ridges.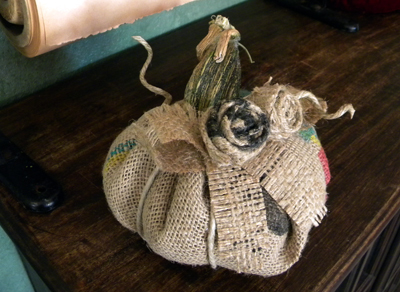 Lastly, I twisted more of the twine around a pencil and coated it with Mod Podge to create the curly tentacles.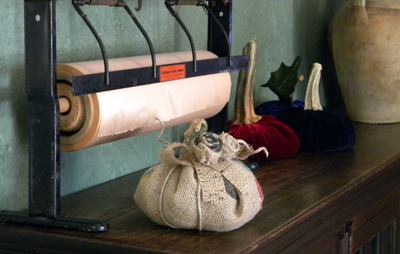 Leave me a comment if you are interested in joining a class I'm contemplating holding on how to make these beauts. Each participant will take home the pumpkin they create and… but of course… there will be food and drink involved!
If there is enough interest, I'll put together a class to be held in the next couple of weeks.