snow bottles
The following instructions are for the easiest winter craft ever.
Although we did not make these at last weekend's craft party, I will be making them at a private craft party this weekend.
Many thanks to Barb Fenzl and Les Gourmettes Cooking School for helping me collect enough clear wine bottles!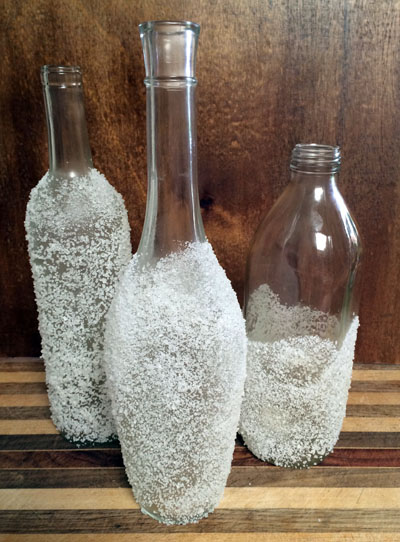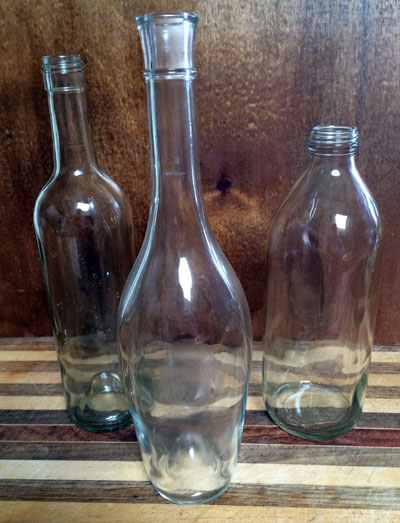 Snow Bottles
Supplies
3 empty bottles or jars with the labels removed
Old newspaper
Spray adhesive
1 bag Epsom salt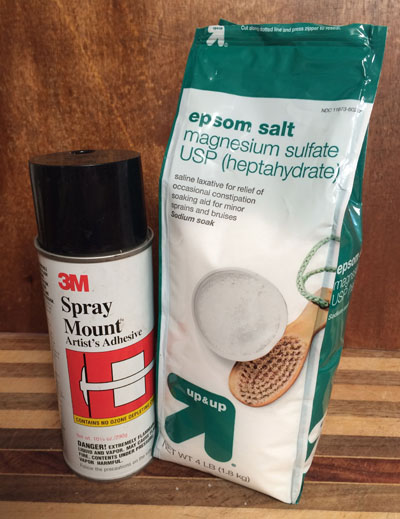 Holding the bottle by the neck, over some old newspaper, spray the adhesive on the area of the bottle you would like "snow to appear"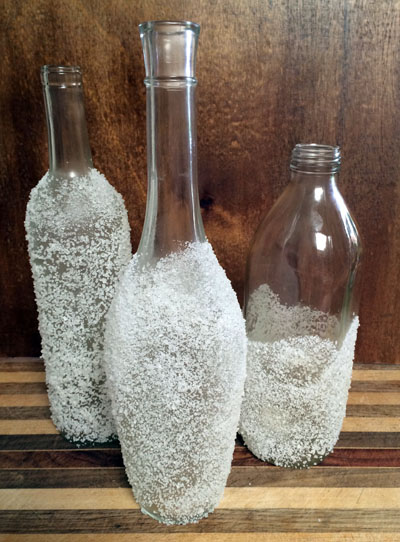 Move the bottles to an area with some more old newspaper and sprinkle the salt all over the sprayed area of the bottle.
Repeat with the remaining two bottles.
Set aside to dry.  That's all there is to it.
Note: The reason it is important to have two separate areas of newspaper to work over is so that you have clean (non-sticky) newspaper for the salt to fall on – so that you can collect and reuse it.