rustic pine cone garland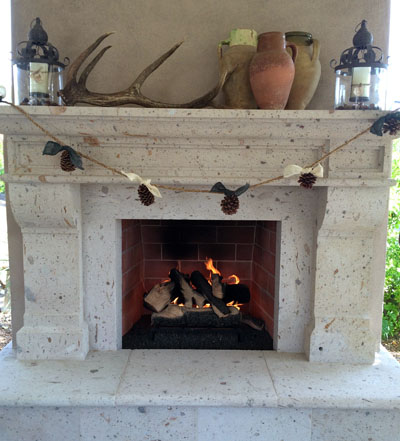 A lovely, easy, and rustic project at the 2013 Christmas Craft Party was this pine cone garland.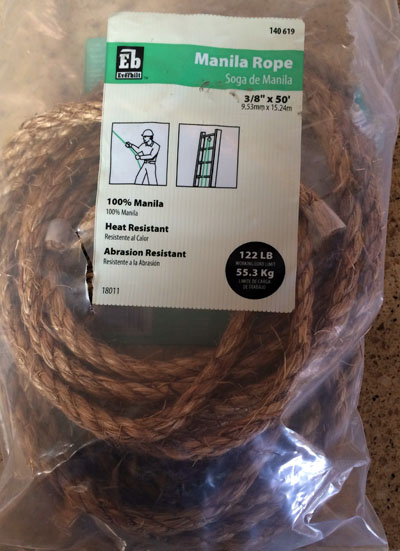 I found the rope at Home Depot. A 50-foot package costs about $8 and is enough for 4 garlands.
We don't have many pine trees in the desert, so I purchased the pine cones at Hobby Lobby and Micheal's. That is also where I found the thin jewelry wire used to attach the pine cones to the rope and the ribbon and bells used for decoration.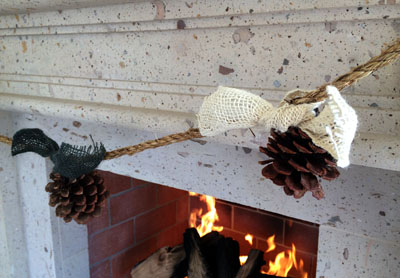 Pine Cone Garland

Supplies
Rope, cut into 13-foot long pieces
10 pine cones
2 large bells
24 gauge jewelry wire in black or brown
Wire cutters and scissors
Twelve 12-inch lengths of ribbon; burlap is a nice rustic ribbon to use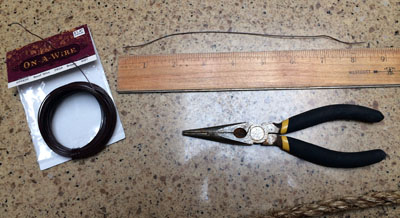 Use wire cutters to cut twelve 8-inch lengths of wire.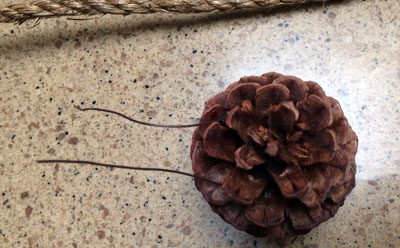 Use 1 piece of wire to wrap around the top portion of each pine cone.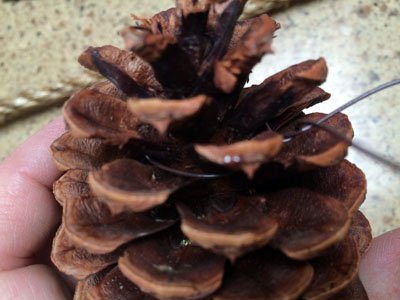 Twist to tighten around the pine cone.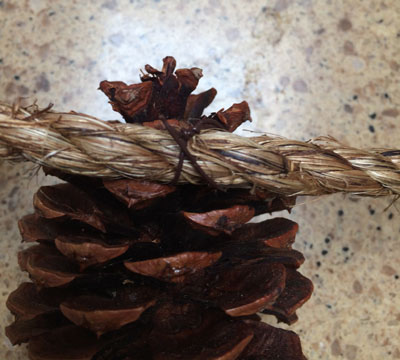 Attach the pine cones to the rope at about 12-inch intervals down the length of the rope.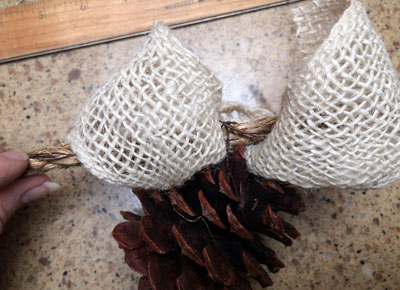 Wrap the ribbon around the rope at each pine cone.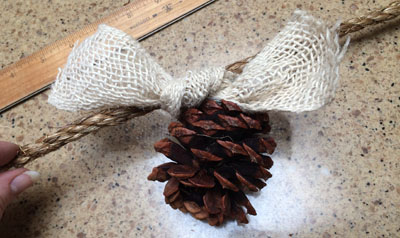 Tie a simple knot around the rope, to hide the wire at the top of each pine cone.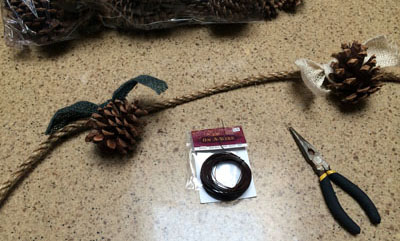 Use all one color of ribbon, or alternate colors, as desired.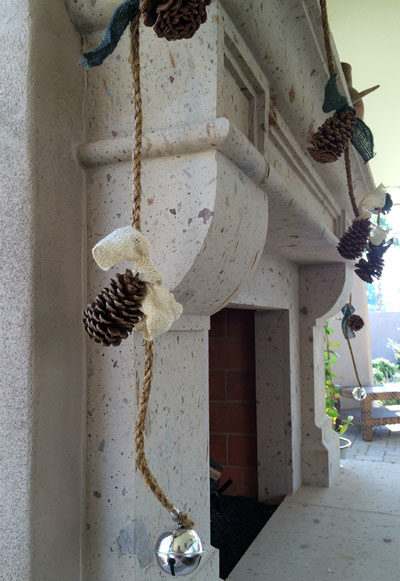 Attach a bell at each end of the rope with more wire and add the last two lengths of burlap ribbon at the top of each bell. (I guess I hadn't added the ribbon before I snapped these photos, oops!)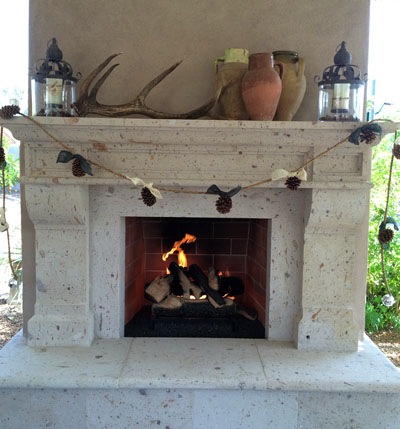 Drape on a mantle, over a window or door, and enjoy.