gingerbread houses!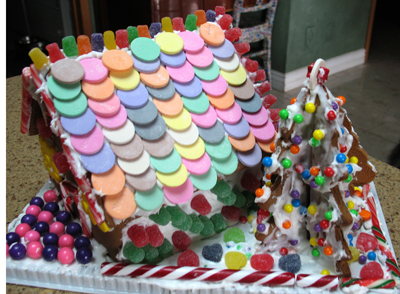 We are going from gingerbread martinis straight to gingerbread houses. It is a Hopkins family tradition for Marissa and Connor (and sometimes Dave and I) to decorate a gingerbread house for Christmas.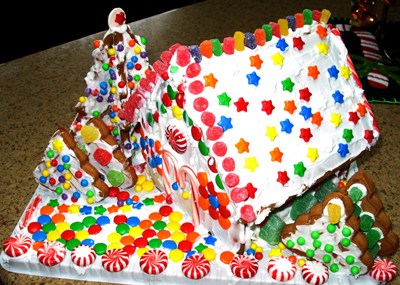 The kids bemoan it each year, but I believe they have fun doing it, through their protests.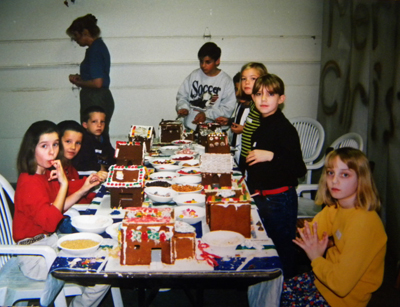 The tradition began in 1997 when I conducted a class on gingerbread houses, way back when I used to offer Christmas classes. We lived in a different house then and needed to utilize our double garage for the class. There just wouldn't be enough room inside to have two sessions of 16 kids all doing houses at the same time and it was too cold outside. I covered the garage back and side walls with butcher paper and let my kids use spray paint to write holiday greetings and pictures on the paper. We rented space heaters, set up tables and chairs, and went at it. (check out that "look" Marissa is giving me in the photo below, eerily familiar to the looks I get today!)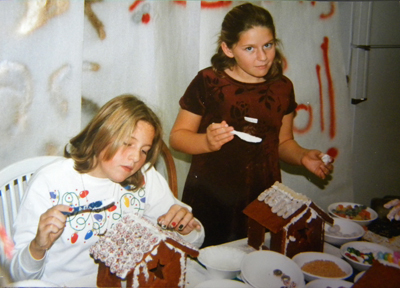 Nowadays I purchase pre-packaged gingerbread houses from Costco, Cost Plus, or Trader Joe's. Back then I made all the components of each gingerbread house (more than 40 in all) from scratch. Measuring, mixing, baking, and cutting out each house! Was I crazy or what??? The garage setup was a blessing, I was able to drag in the hose and spray the space down after each class. I would have been in tears trying to scrub my kitchen floors after those exceedingly messy and sticky sessions!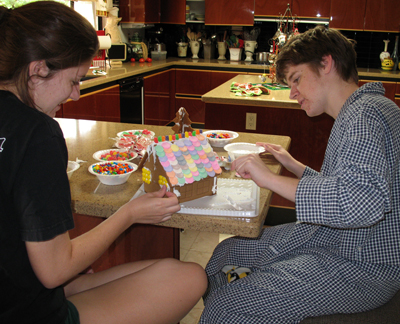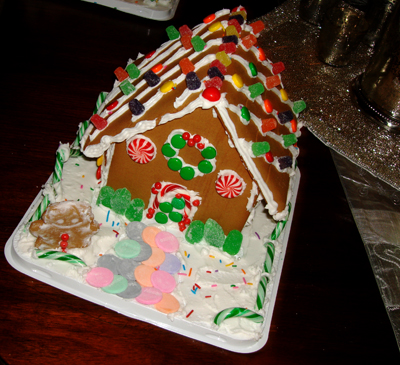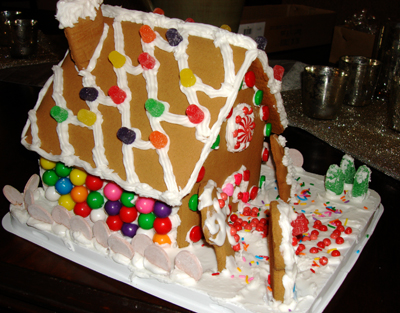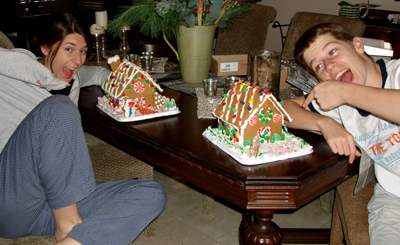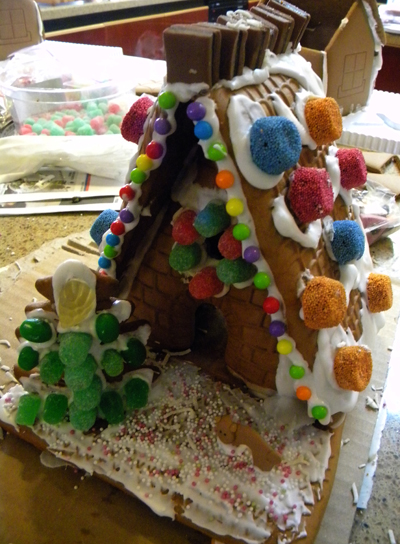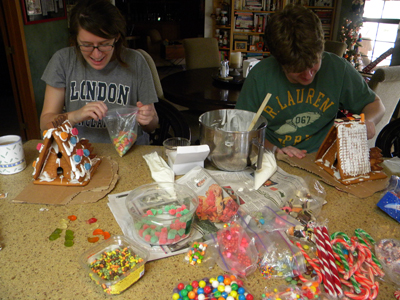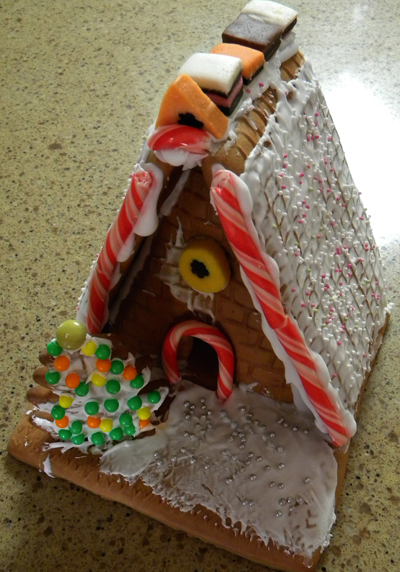 Four or five years ago I wanted to share the love, so I sent 3 gingerbread kits to our best friends, Jen and Jeff, in Illinois for them to do with their three boys, Travis, Blake, and Jack. Each year since then, when we went to their cabin in Wisconsin, I'd see the boxes sitting, unopened, in a closet. This past summer, I couldn't take it anymore. I brought red, white, and blue candies to the cabin and the boys and I made 4th of July gingerbread houses. Too cute!