fun food – Surprise Me Thursday – Part 3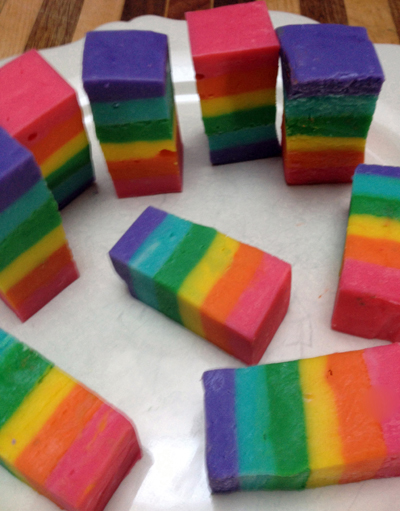 It seems as though about half of the "Surprise Me Thursday" recipes I've found on Pinterest have been "rainbow" this or "rainbow" that. I guess colored food is big this summer. It is fun and pretty to look at and this week's Rainbow Fudge is no exception.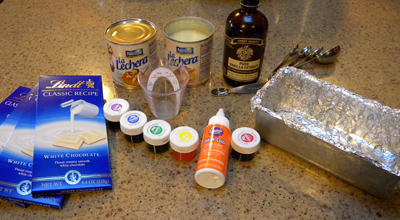 Plus, it couldn't be easier to make. Place white chocolate, sweetened condensed milk, and vanilla extract in a microwave-safe bowl for 35 seconds, stir in some food coloring paste and layer in a foil-lined loaf pan.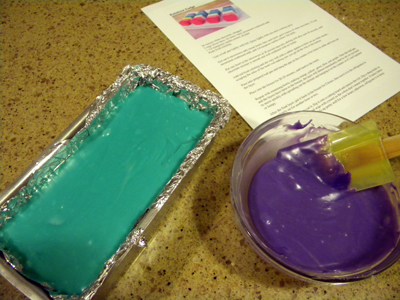 There is quite a bit of wait-time while each layer freezes, but the end result and the opportunity to "taste the rainbow" makes it worth the effort.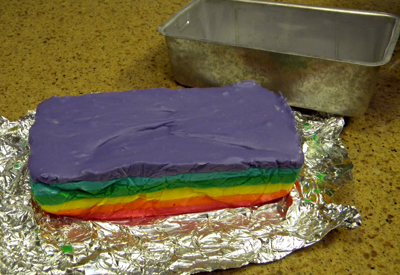 Check out my "Fun Foods" Pinterest page HERE for a link to the full recipe and all our featured fun foods from summer classes.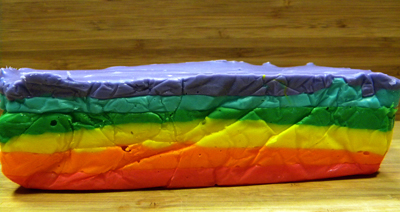 One note: I used a smaller loaf pan (7 1/2 by 3 3/4 by 2 1/4) than the original recipe asked for and exactly half the number of ingredients. This stuff is rich, I can't begin to imagine having twice of much of it around!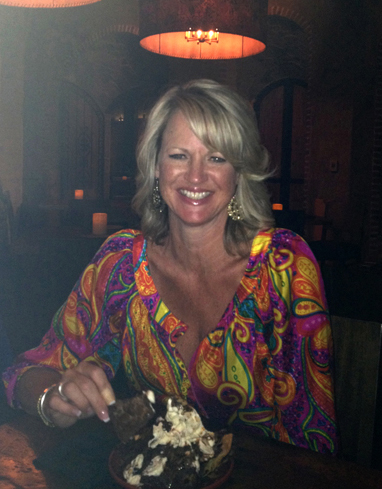 Oh, one final note. Happy Birthday, again, to my beautiful BFF, Anne. It was so much fun celebrating with your gorgeous self, last night, at SOL Mexican Cocina! xoxo