fun food – Surprise Me Thursday – Part 2
We had a great day yesterday during our Teen Week with the "Surprise Me Thursday" theme. Once again, I won't be posting recipes for any of these cool and fun foods, but you can go to this LINK – which will take you to my Pinterest Fun Foods board. Then just click on any photo there and it will take you directly to the website or blog with the recipe.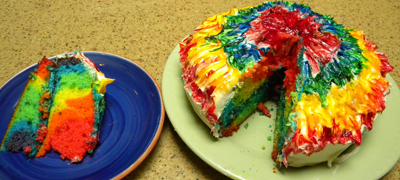 How awesome is this Tie Dye Rainbow cake?!?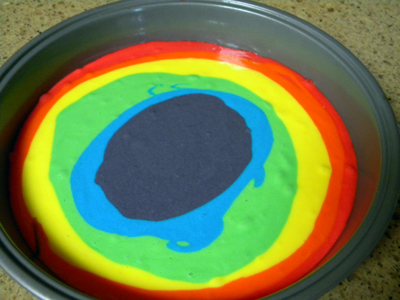 It is the one thing that we will make every Thursday throughout the summer classes, it is way too much fun to not make!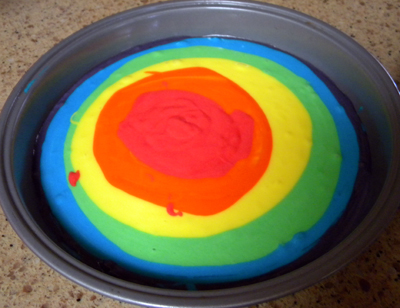 It's just a boxed white cake mix, divided into six bowls, with food coloring added to each.
Then layered into the pans. The first pan gets the colors in a specific order and the second pan gets the same colors added in reverse order.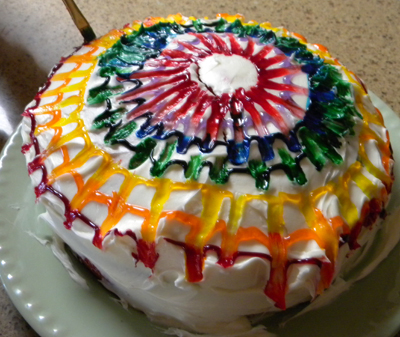 Coloring and baking the cake is the easy part. Laying on the gel colors for the frosting and dragging them through, is not so easy.
It takes a lot of time, patience, and a bunch of cleaning paint brushes to keep it from becoming a big brown mess.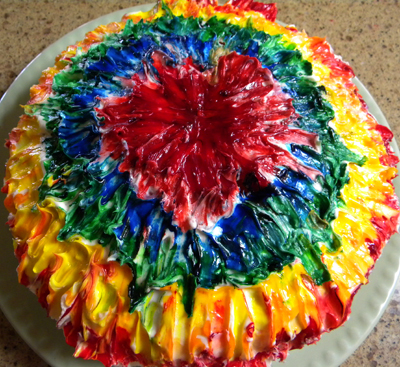 We all decided that it was worth it!  And this wasn't the only cake we made…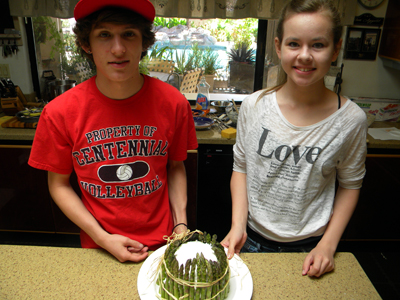 This is our fake cake.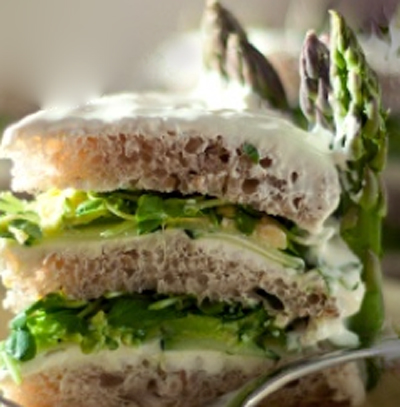 Wouldn't it be perfect for April Fool's Day?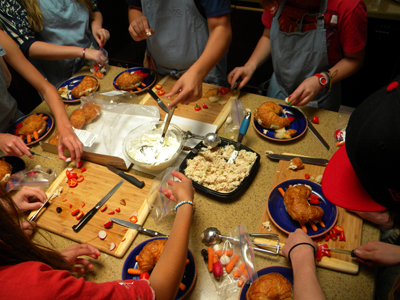 Finally, here's an overhead photo of the whole crew working on these…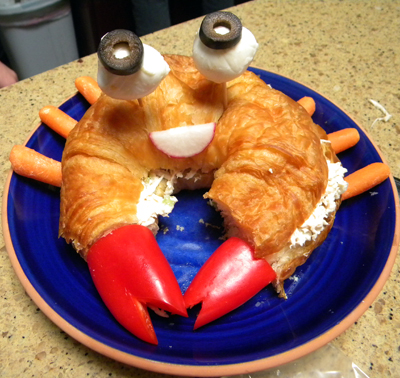 … their "Crabby" Chicken Salad Croissant sandwiches.  These are three of the seven colorful, imaginative, and artistic dishes we made one morning.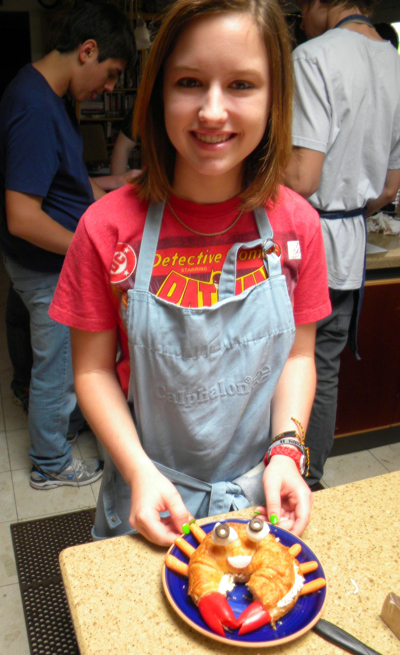 Not as much actual "cooking" as usual, but lots of creativity and tons of fun!