Posts from —
July 2020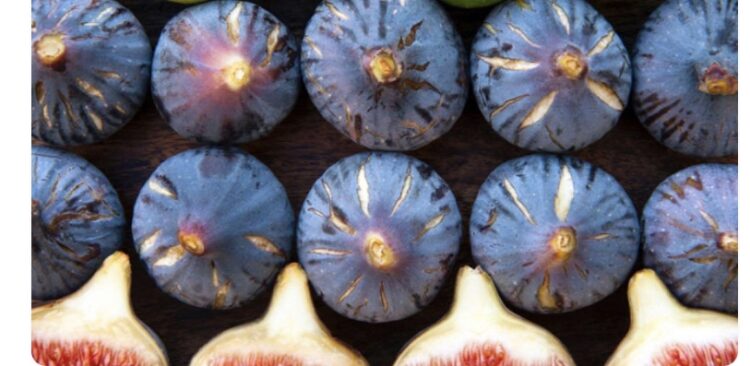 Timing is everything and my timing for the most recent fig harvest was not good. Not good at all.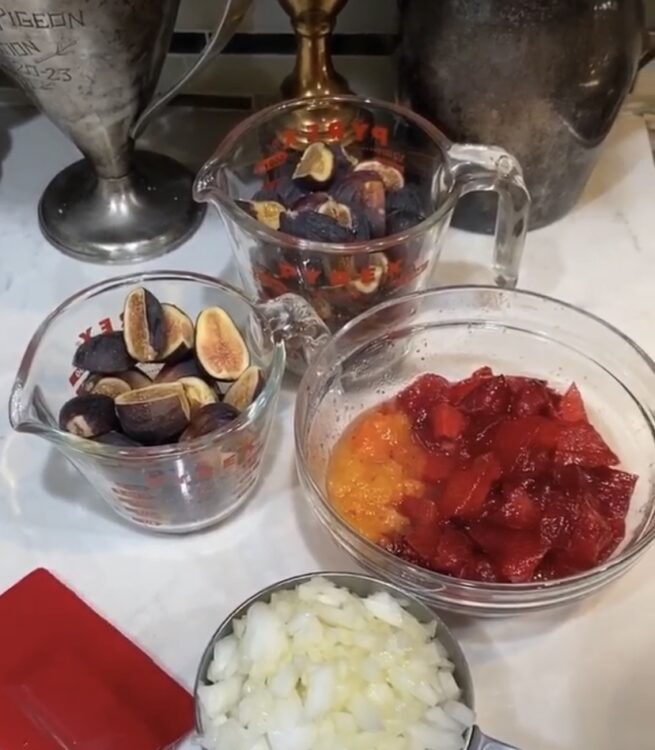 I had about 5 days of using ripe figs from my 4 trees on Harmony Boards when I once again made the decision to temporarily close due to the alarming jump in Covid-19 cases and deaths in Arizona. What to do with all of the figs?!? Honestly, the birds are feasting like never before and Connor's dog, Ellie, enjoys the fallen figs when she visits but I am still left with baskets full of ripe and overripe figs to deal with.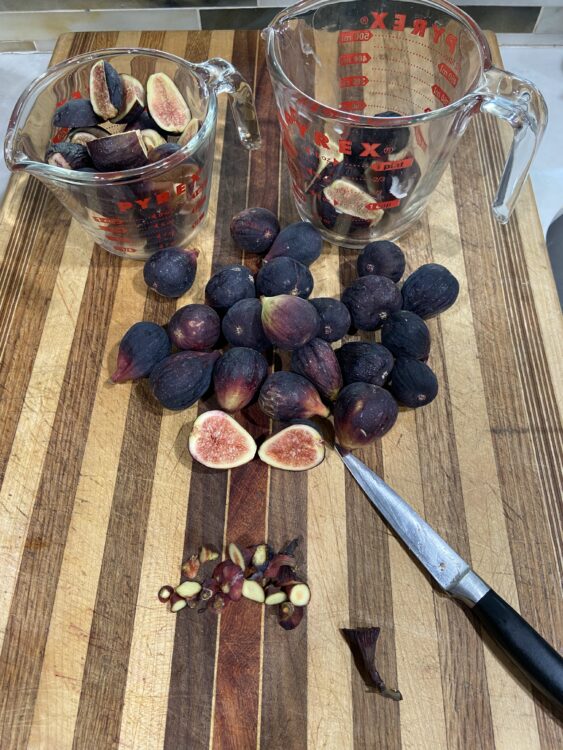 I had other ripening fruit I'd purchased for boards in my refrigerator, one of those being plums, so the best option was to make fig and plum compote. It's quick and easy and will be great to put on boards once I start up again. I shared the process in stories on the Harmony Boards Instagram page, I've saved it in the highlights if you'd like to take a look. Please go give the page a follow if you haven't already. One of the best ways to support small businesses is to follow and share from said small business' social media pages. Instagram is where over 75% of my orders come from!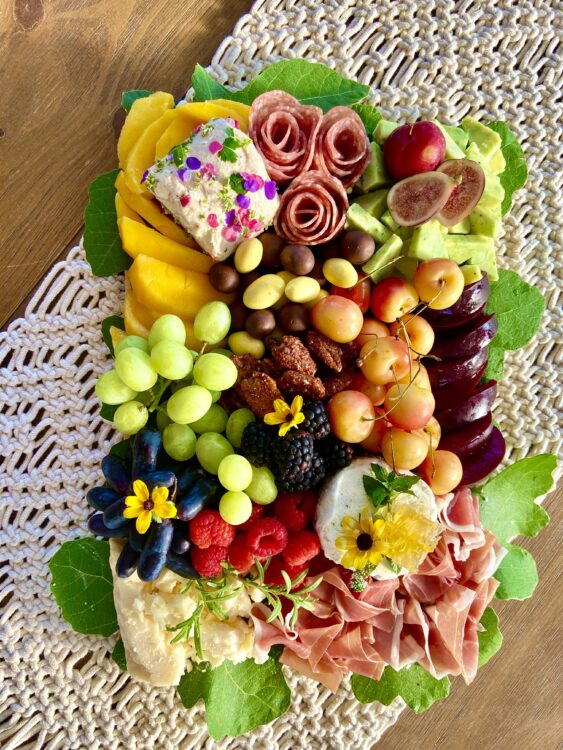 If you decide to make it, the compote is not only delicious as an accouterment on a charcuterie board but would also be fantastic on grilled pork, chicken, ham, etc. Add a tablespoon to a basic vinaigrette. Use as the base for a sweet pizza that includes prosciutto, peaches, chèvre or blue cheese, walnuts, and minced rosemary, topped with arugula. (now my mouth is watering) Or simply spread it on your morning toast.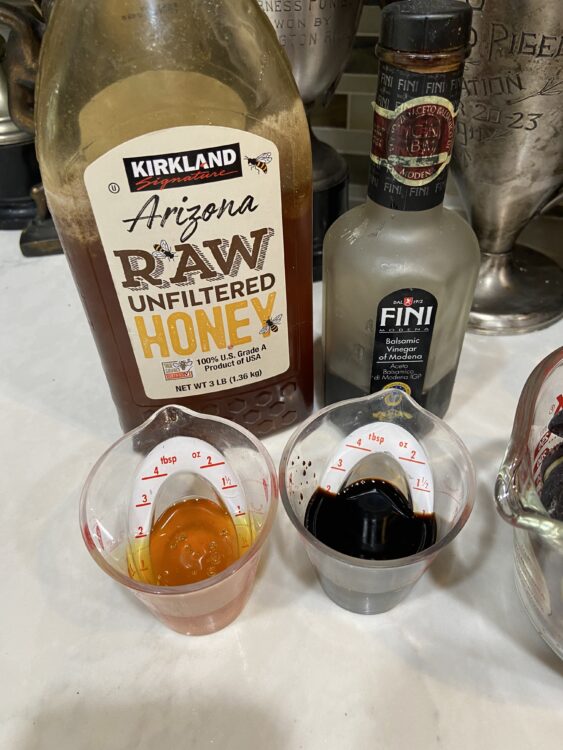 Fig & Plum Compote
1 tablespoon olive oil
1 cup of diced onion
1/2 teaspoon dried thyme leaves
1/4 teaspoon salt
1/4 teaspoon freshly ground black pepper
3 cups trimmed and halved fresh figs
1 cup peeled and chopped fresh plums
2 tablespoons honey
2 tablespoons balsamic vinegar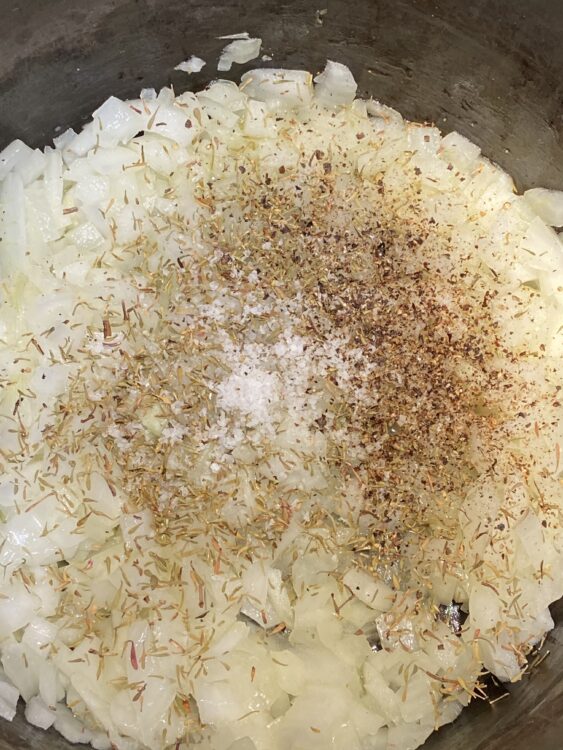 Heat olive oil over low heat in a medium pot. Add the onions and reduce the heat to as low as it will go and sauté for 15 minutes, stirring often. Add the thyme, salt, and pepper and continue to cook, stirring often for another 15 minutes until the onions are just beginning to caramelize. Remove from heat before the onions brown.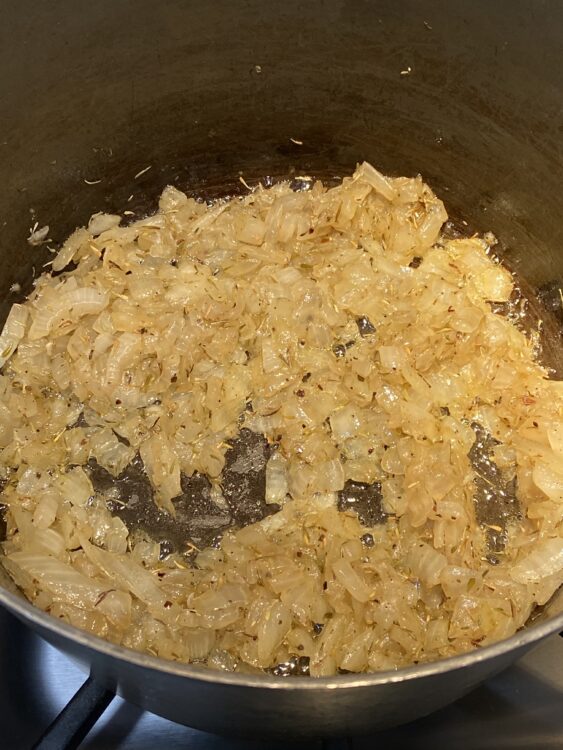 [Read more →]
July 22, 2020 7 Comments
Be sure to read to the end. I have a tip that will change your life if you love fresh flowers in your home!
Remember back in March when we were all stuck in our homes and cooking became THE thing to do? I was cooking, writing, snapping photos, and blogging like a madwoman.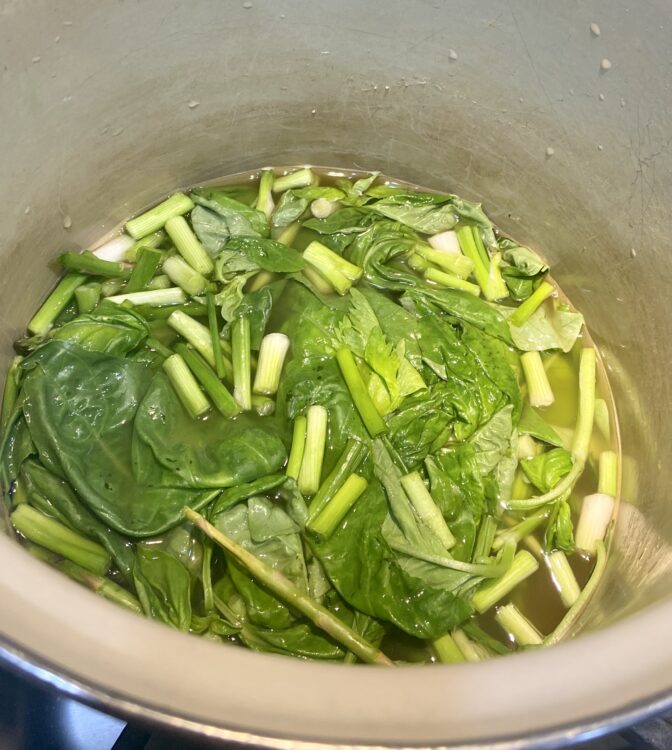 Well here we are at the beginning of July, still, or once again, stuck in our homes but now it's over 100 degrees outside and the last thing I want to do is cook. I'm only selling Harmony Boards from Thursdays – Sundays, so there are often fruits and vegetables that must be used up on Monday. The solution to that is smoothies, soup, soup, and more soup.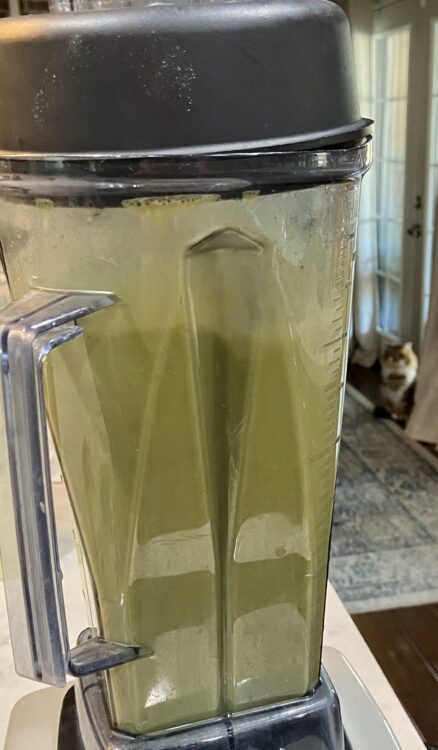 At last count, I've posted over 80 soup recipes, so adding several more doesn't seem like the thing to do. As I've shared before, to make a smooth and creamy soup with any vegetable; simply sauté some diced onion with diced celery and carrot, add the main vegetable of choice, such as asparagus- basil (photos above), and pour in a box of chicken broth, bring to a boil, reduce to a simmer and cook until said vegetable is tender, season, blend and enjoy.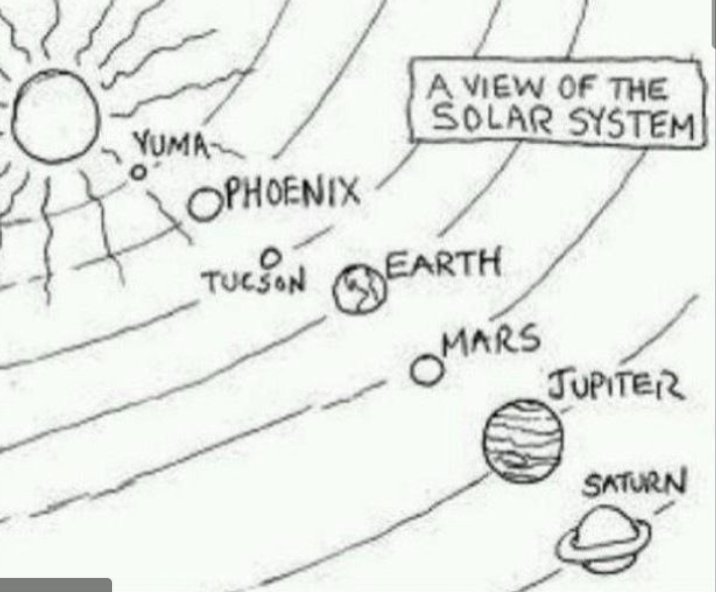 I can't have people over, so no use in firing up the grill, it's too damn hot to turn on the oven and I'm still not 100% sure if I'll be able to escape this nearly surface of the sun local on the 1st of August as I usually do. California may or may not allow us "Zonies" in and I'm not yet certain if my timeshare in Carlsbad will shut down again before I can get there. Yes, things are feeling not so wonderful here in the Hopkins' Cave.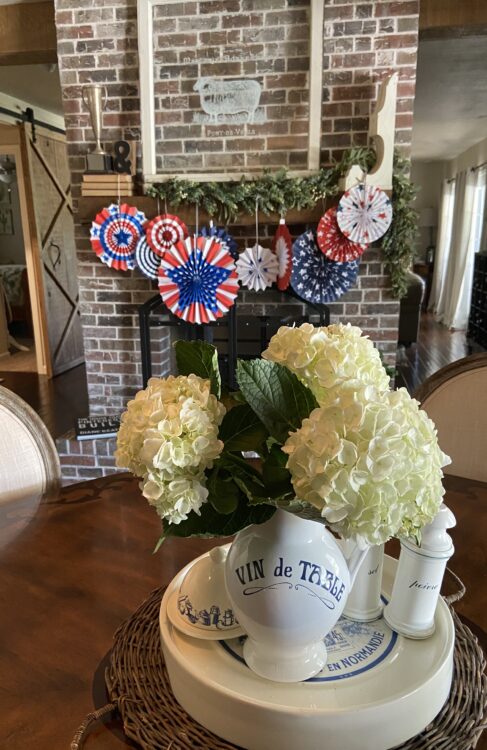 The one thing guaranteed to always make me feel better, feel loved, and feel human, is to have fresh flowers in my main living area. In the kitchen, breakfast room, and living room. If there are pitchers filled with gorgeous blooms, Arizona summers are tolerable. Barely, but barely is better than nothing!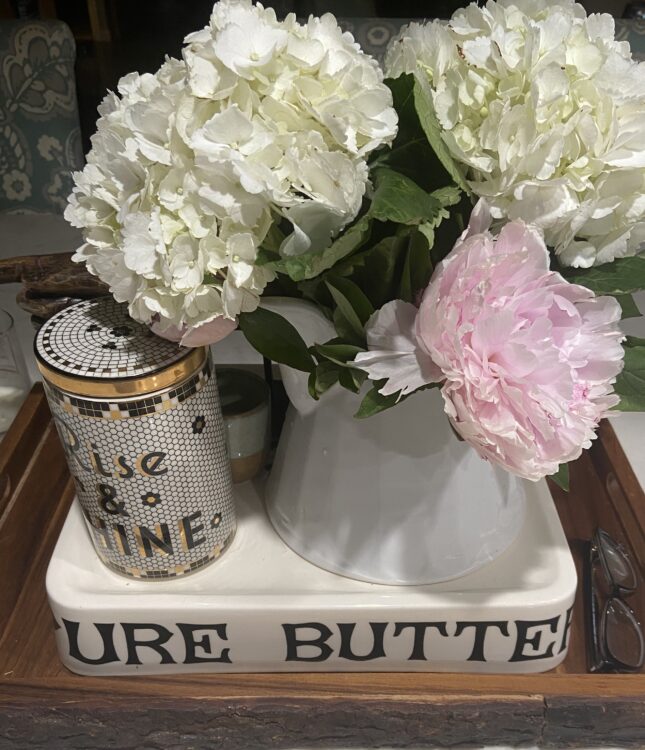 [Read more →]
July 3, 2020 6 Comments