Hello friends! It's been a while. A long while! The last time I posted here was nearly 4 months ago. Harmony Boards has been such a wonderful ride this last 18 months but I do miss blogging, posting recipes and feeling connected to you all!
On March 14th, I posted this on my personal Facebook page:
"I've wondered what I would do if I was literally stuck in my home for 14 days…

*I would brainstorm new ideas for my business and refresh my websites. I'd actually have time to return to my blog, LesPetitesGourmettes.com, which I have neglected for months!

*I'd clean out closets, cabinets, files, drawers, the garage, the sheds–you name it! What an opportunity to start fresh and start dreaming again!

*I'd choose to see this extra time as a gift, the gift of slowing down and taking stock.

*I'd put on not one ounce of makeup and wear facemasks, and teeth whiteners and moisturizers all day! The next big run and hoarding at the stores are going to be these such items! Why not!?

What would you do with your 14 days? #14freedays"
Little did I know that that time would come as quickly as it has. I temporarily closed down Harmony Boards on March 17th and began actually cooking again the next day. (something I have not done much of for many months!) My son, Connor, came over and we made a variety of seven dishes for ourselves and to share with my (almost) 89-year-old dad and with my dear friend, Kim Howard, and her family. More on the Howard family and the events that have been unbelievably devastating to them in future posts.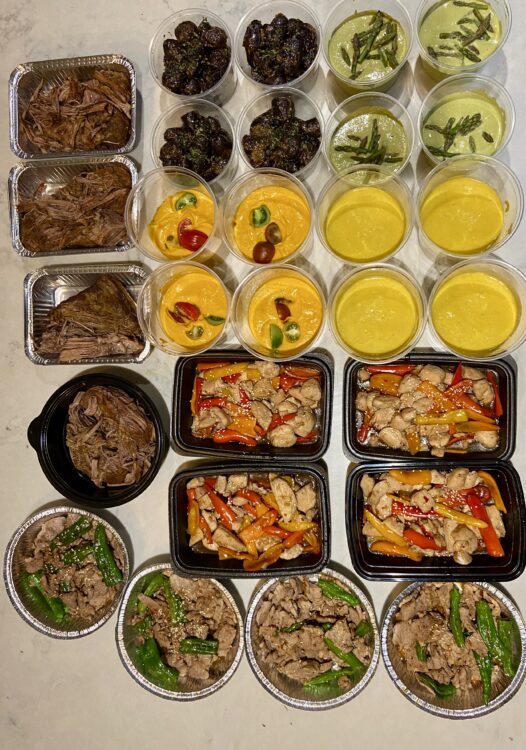 [Read more →]
March 19, 2020 4 Comments