Posts from —
June 2017
informazioni viagra generico 50 mg a Napoli by Linda Hopkins
follow link I am in Chicago this week helping my dear friend, Lori, pack up her Lake Shore Drive penthouse, in preparation for her move back to Arizona.
http://maientertainmentlaw.com/?search=using-less-than-1-mg-propecia-pills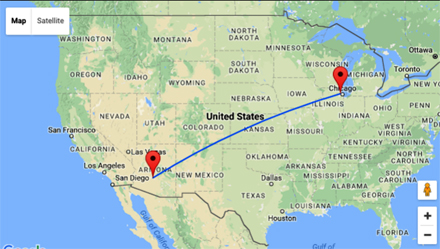 http://cinziamazzamakeup.com/?x=acquistare-viagra-online-generico-25-mg-a-Venezia I came in a few days early so I could visit family before the pack-a-thon began. I first drove to my mother-in-law's home in Rockton, Illinois and spend the night with her. We played games, went out to eat, went to church and had a lovely visit.
http://maientertainmentlaw.com/?search=cheap-generic-mega-accutane-isotretinoin-uk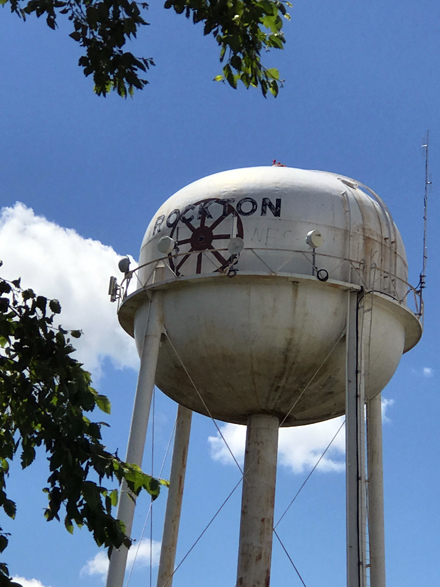 http://cinziamazzamakeup.com/?x=quanto-costa-levitra-originale-2017 The next day, I was off to my brother and sister-in-law, Tom and Beth's, home in Barrington to spend time with them. The three of us drove into Chicago on Sunday night for dinner with their two daughters, Katie and Maureen, and their beautiful families.
best price for propecia online Our first stop was at Katie and Eddie's home, where I had the pleasure and joy of meeting my newest grand-niece, 4-month old Emily. While Emily napped, her big sister, Kody, who is almost three, entertained us in the backyard. By the way, the weather here has been glorious! What a relief after enduring the heat wave, including the 120 degree day, I left back in Arizona!
oxford online pharmacy clomid twins Next, we  jumped into our cars and headed downtown to Mo (new mamma to be!) and Brandon's loft condo. My other brother-in-law, Roger, joined us there.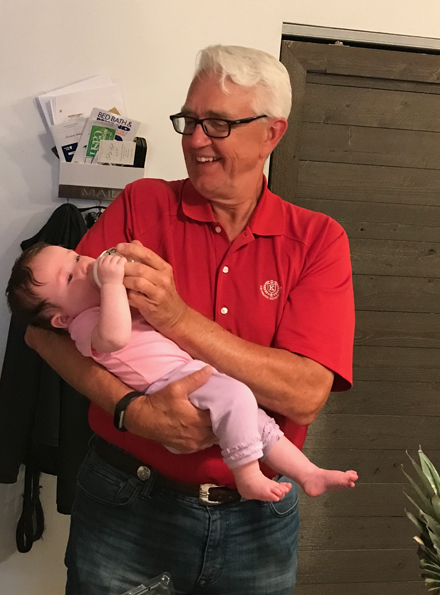 Here is Roger giving baby Emily her bottle, so sweet!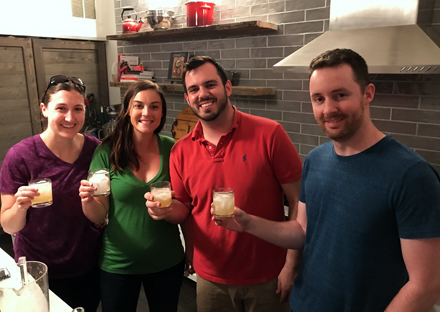 Brandon, a YouTube-Self-Taught craftsman has been transforming their space. He bought himself a circular saw and went to work crafting barn doors, along with kitchen and bath cabinets, like a pro. Seriously amazing!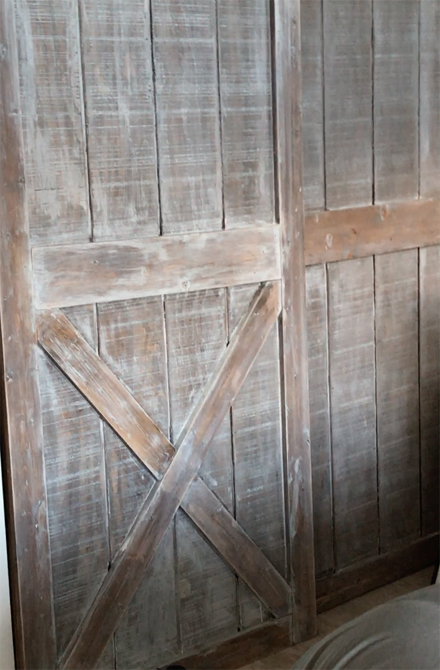 The other amazing thing was the signature cocktail Brandon served us.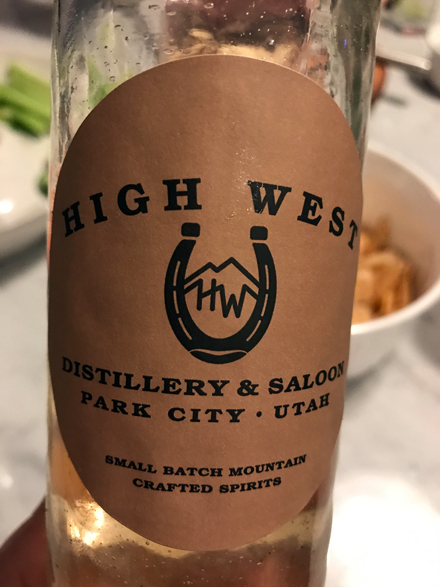 He found the recipe on HERE. Brandon had visited the High West Distillery in Park City and brought home a bottle of their spiced syrup. The syrup is what makes the cocktail so special. How very generous the folk at High West are to share the recipe to make the syrup at home. Enjoy!
June 28, 2017 1 Comment
I made this cake for Father's Day. Isn't it lovely?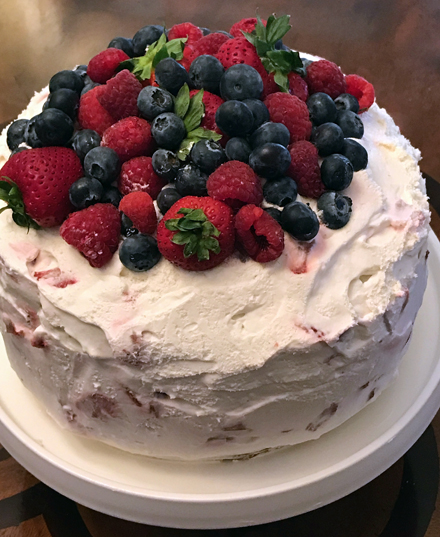 But, as usual, I had a problem while baking. Seriously, what's new?
This time around, I took extra precautions and not only greased the pans but also lined them with parchment rounds and floured the sides.  I was sure that everything else would work out perfectly. Nope.
The original recipe, that I am not going to reference here because there were too many problems with it, did not indicate the diameter of pans to use. Much of my bakeware is packed away. I had two 8-inch diameter pans and three 9-inch diameter pans at my disposal, so I decided to go with the 9-inch. That was mistake numero uno. Since I wasn't sure of the pan size, I should have checked the cakes much earlier than I did to see if they were cooked though. As it was, the original recipe called for the cake layers to be baked for 35 minutes. I checked them after 24 minutes and they were already overcooked and dry as the Sonoran desert.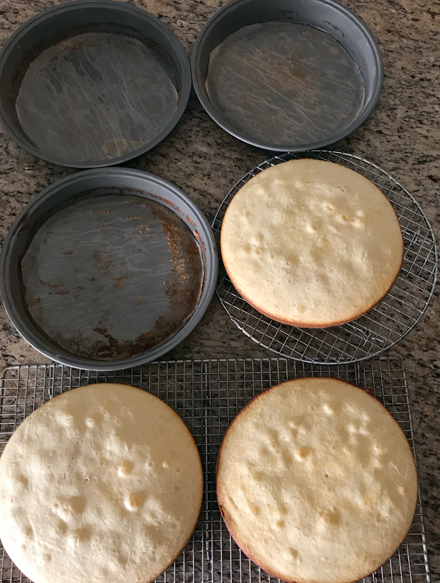 Mistake numero dos was to not then soak them with some sort of orange liqueur or orange juice. I'm certain that would have helped. Instead, I figured that the frosting (there is a lot of it!) would be enough to compensate for the dryness. Again, no.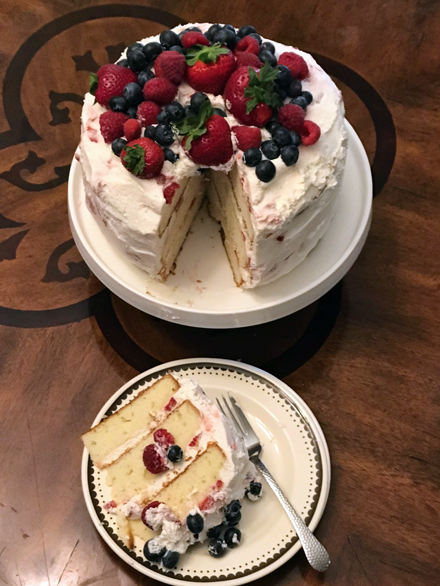 It's a pretty cake and if you keep an eye on it while it's baking, I'm sure it's a delicious cake too. I served up the 5 pieces to my dad, Connor, Dave, Sloane and myself and then I tossed the rest of it in the trash (after I picked all the fruit off the top and had that with my breakfast the next morning).  I believe I've made the corrections and compensations for this to be a tasty cake. If you decide to give it a try – let me know.
In the meantime, let me say, this is just another example of why …
I Hate To BAKE
June 22, 2017 2 Comments
For a person who started out, nearly 8 years ago, blogging every day, these last couple of years sure have been hit or miss. Such is life.  I hope to be getting back on track now. I'll probably never go back to posting on a daily basis, but most certainly back in a routine of regular and steady posts.  I want to thank you for hanging in there with me! xoxo
Enough chitchat, let's get to a recipe!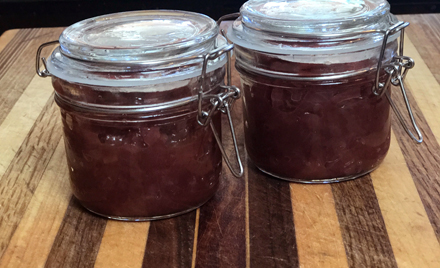 This easy-to-make sweet-tart onion jam is currently my favorite thing in the fridge. I've made three batches since April.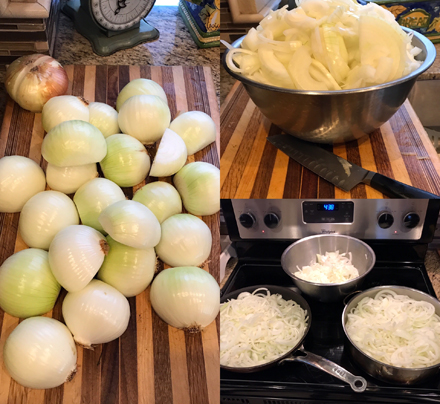 For the most recent batch I used 4 pounds of onions. The house still smells of it … I am not complaining!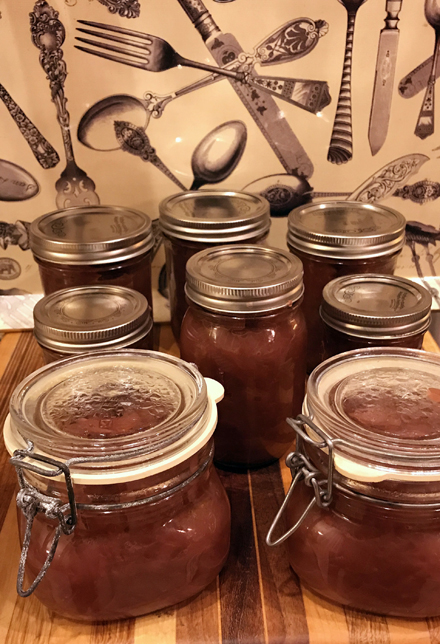 It is the perfect sweet-tart accompaniment to just about everything!
Serve with roasted pork, beef, poultry or grilled salmon. 

Thin it out with a touch of red wine vinegar mixed with water and use as a marinade for vegetables before grilling, broiling or roasting.

I mix it in with my ground turkey every morning before dropping an egg in the center.

For a more decadent breakfast/brunch dish – spread it on a warm biscuit with a slice of quality ham.

Pair it with blue cheese for the most amazing pizza!

Throw a heaping spoonful in a salad before tossing.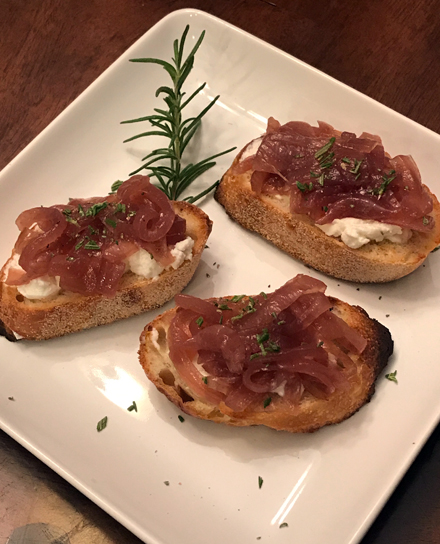 Or do what I do when you need a quick appetizer and toast slices of  baguette, spread with a layer of softened goat cheese, top with a mound of the onion jam and garnish with finely minced fresh rosemary. You've got a sure-fire hit on your hands!

June 16, 2017 6 Comments