The Simple Farm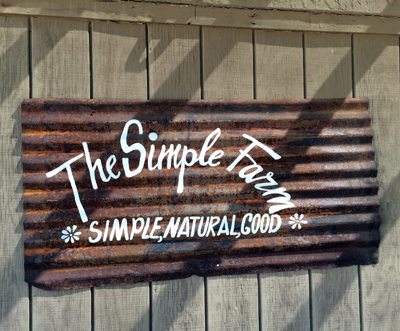 Two years ago today, I read an article in The Arizona Republic about a suburban farm. The Simple Farm is a mere four miles from my house, on Cactus Road. Perfect, I live off Cactus Road! I cut the article out with the intention of checking out the farm later that summer. The Simple Farm is only open to the public on Thursday mornings and at the time I was in the middle of my summer session of kid's cooking classes.
Classes ended that year in mid-July. I never made it to the farm, not after classes ended, not for the rest of 2012 or all of 2013. I'd drive by, although never on a Thursday morning, and think, "I need to plan a visit!"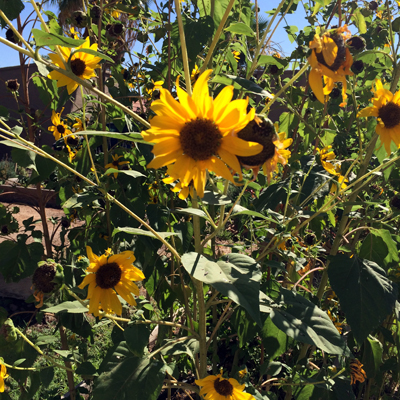 What is it that keeps a person from doing something they have every intention of doing? Is it just me, or do you do that too? Is everyone like this or do I have a problem? I am a procrastinator, I know this. But two years?!?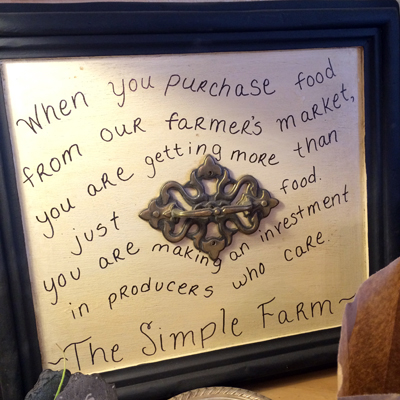 Anyhow, Sheila called me last Thursday and asked if I wanted to meet her at The Simple Farm. I honestly could not go that morning, but I asked her to ask me again next week. Next week was yesterday, and I finally made it to The Simple Farm. It will not be the last time! It is a charming slice of the country in the middle of the city – Simply Wonderful!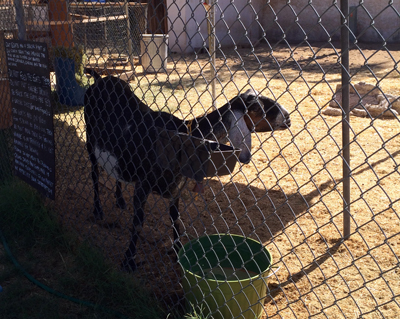 Part of the wonderfulness, is that they raise goats. Big goats.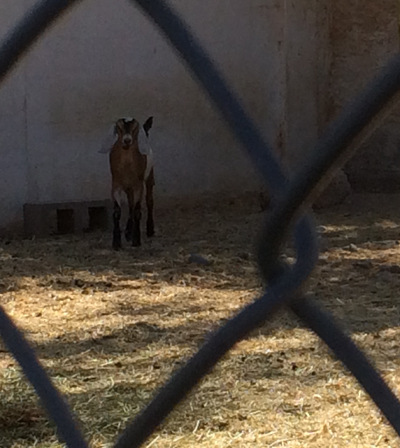 Sweet little baby goats!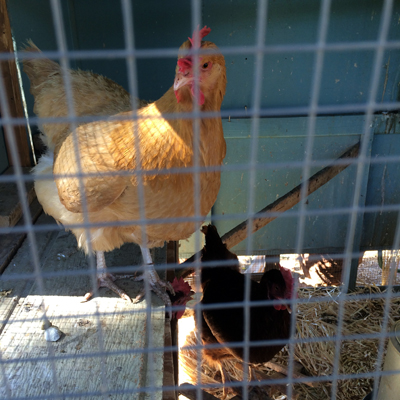 Of course they have chickens.
They love their chickens.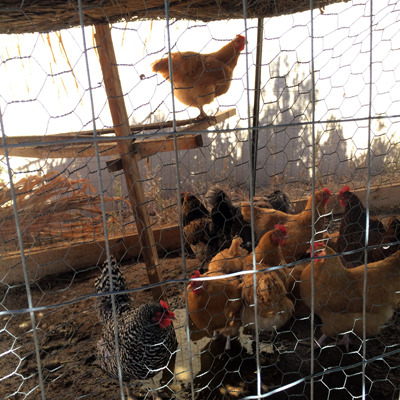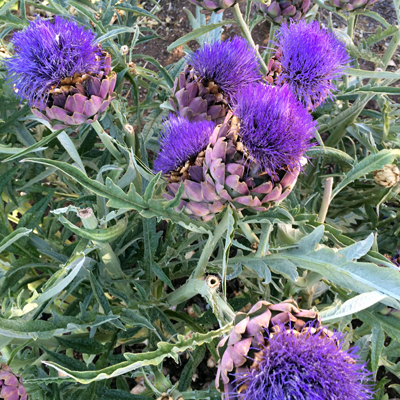 When artichokes go to flower. Love!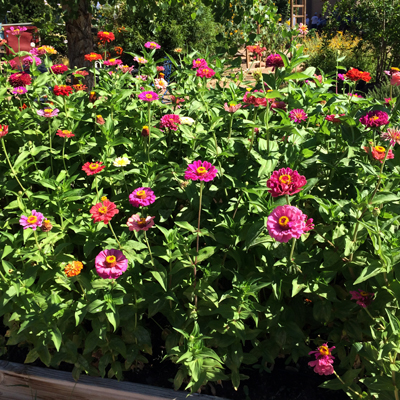 A bed of zinnias.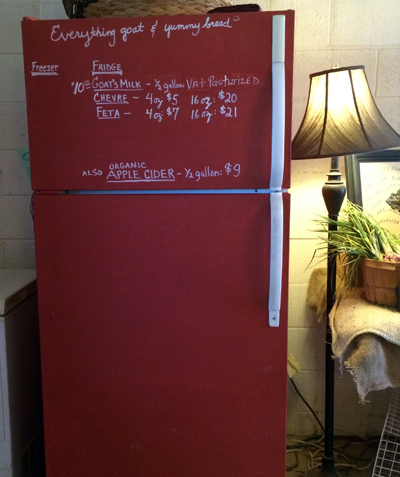 As you can read on the red chalkboard refrigerator, those sweet goats aren't just around for their cuteness.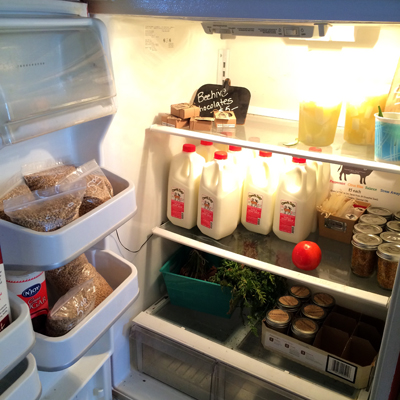 You can purchase fresh goat's milk, goat's cheese and…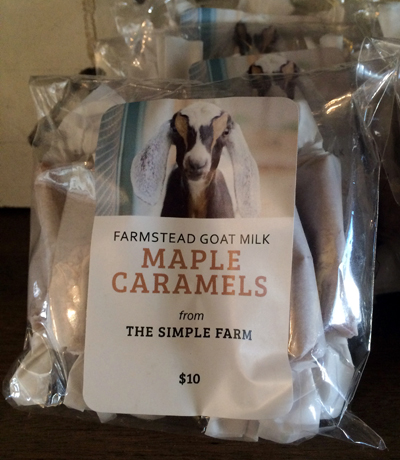 … even award-winning goat's milk Maple Caramels.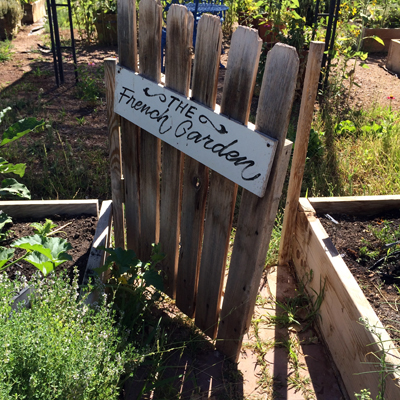 It is really the most charming place.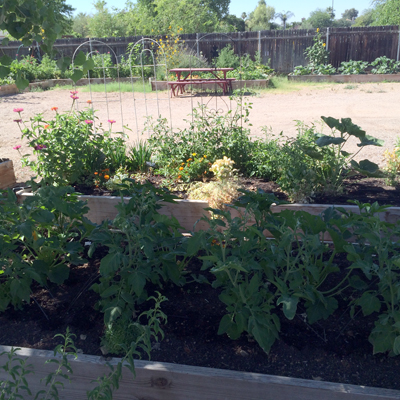 Raised beds everywhere.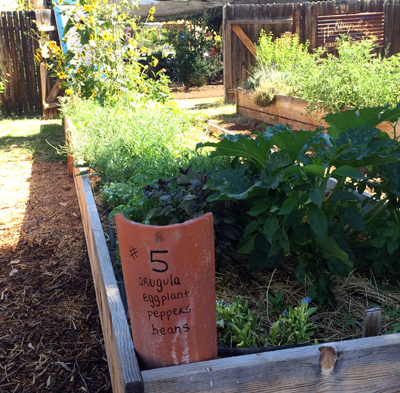 Beds full of vegetables…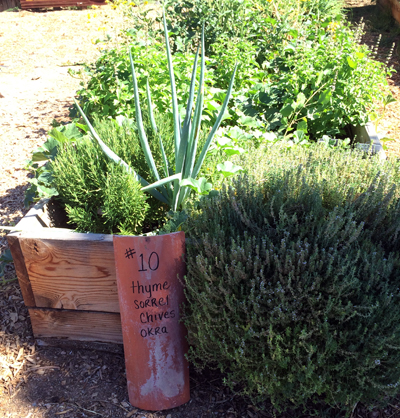 … and herbs.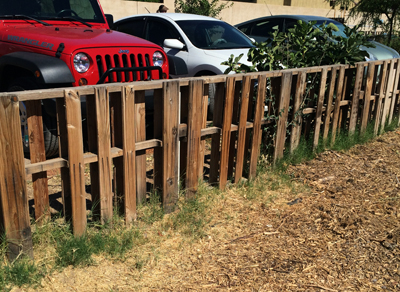 Pallet fences and …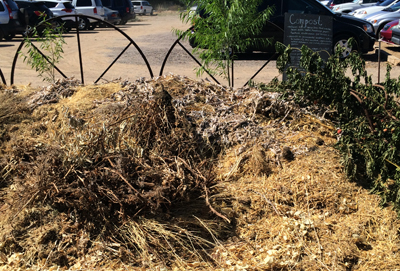 … compost piles.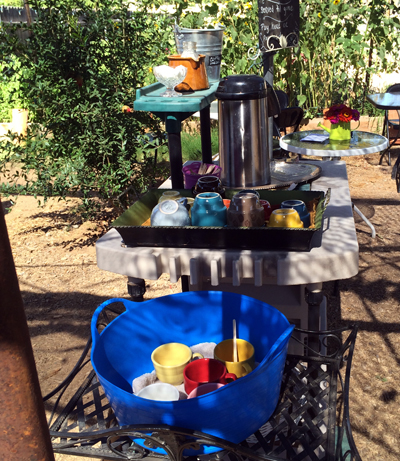 The serve-yourself coffee bar.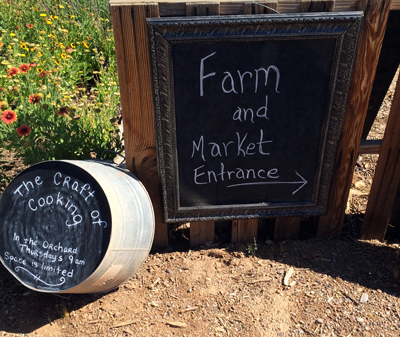 The Simple Farm is located at 9080 E Cactus Rd, Scottsdale, AZ. The farm and market are open on Thursday mornings from 8:30 until noon.
Maybe I'll see you there some Thursday morning.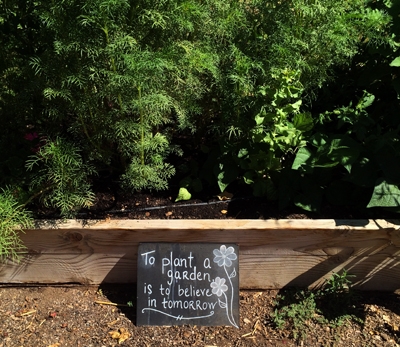 If  you would enjoy reading the story of The Simple Farm, CLICK HERE.